Introducing a fresh face in our featherweight division, the promising French talent, Baris Adiguzel, has arrived on the scene. He's on a mission to redeem himself after experiencing his sole professional defeat earlier this year.
fighting out of: france
AGE: 24
WEIGHT CLASS: featherWEIGHT
HEIGHT: 5'7" (170 CM)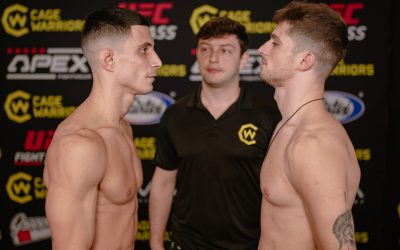 With just over 24 hours to go until bell-time, the fighters of CW 162 took to the scales at the Hilton Hotel in Rome on Friday morning. Final...