Alex Bertinazzi recently broke a two-fight losing streak with a spectacular knockout victory, earning himself the opportunity to step into the cage with the prestigious yellow gloves. He boasts impressive victories against notable CW fighters, Alessandro Lupieri and George Tanasa!
fighting out of: IMOLA, ITALY 
AGE: 23
WEIGHT CLASS: FEATHERWEIGHT
HEIGHT: 5'7" (173 CM)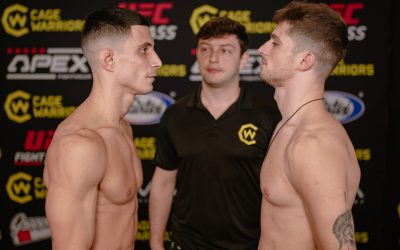 With just over 24 hours to go until bell-time, the fighters of CW 162 took to the scales at the Hilton Hotel in Rome on Friday morning. Final...