Even by Cage Warriors' standards, 2022 has been a crazy year; Hughes vs Vucenic 2, Jimmy Wallhead crowned champion and a whole host of crazy KOs, slick submissions and breakout performances.
Thankfully, it isn't over yet.
On Saturday night CW 148 takes over London's indigo at The O2 for one final night of action in the famous yellow gloves before the year comes to a close.
With three title fights and a series of bouts pitting members of Team Europe against Team USA for trans-Atlantic supremacy, the stage is set for a pulse-pounding night of mixed martial arts action!
Jesse Taylor vs Christian Leroy Duncan: A Long Road
Jesse Taylor's MMA journey has been a long road well travelled.
From the highest of highs to the lowest of lows and everywhere in between, there isn't much of this sport that 'JT$' hasn't seen.
At 39 years of age, the fire still burns, and an opportunity to regain the title he never lost ten years on might be just what's needed to stoke the embers.
Taylor will have the opportunity to join an exclusive club alongside the likes of Dan Hardy, Nicolas Dalby, Stevie Ray, and – potentially – Modestas Bukauskas, as the only men to enjoy multiple reigns with the same CW belt.
It's a chance for the American to come full circle from that fateful night in Dublin a decade ago, when he toppled local hero Chris Fields to first capture CW gold.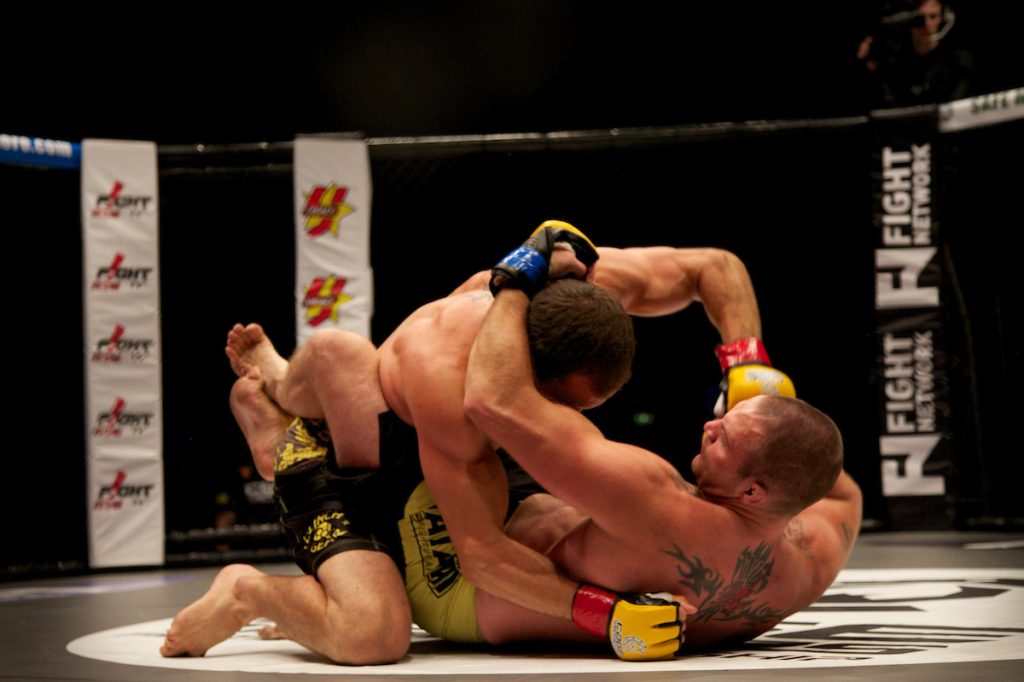 There's also the added wrinkle of adding another home-nations title win to his ledger; having previously beaten an Irishman in Ireland and a Welshman in Wales, he'll now get a crack at an Englishman in England.
Speaking of long roads, there's a legitimate sense that middleweight champion Christian Leroy Duncan is just getting started with his.
At 27 years old, the fact that he's only just entering his physical prime is a terrifying thought for future opponents.
With seven wins and six finishes, plus well over 20 amateur bouts at the highest level under his belt, CLD perhaps represents the next evolution in MMA fighters from the European region.
In many ways, he's Taylor's polar opposite, known almost exclusively for his stoicism and what he does inside the cage as opposed to his personality or antics outside of it.
That's what makes this the ideal fight for both men.
Should CLD take another scalp it will likely be the fight that takes him over the precipice to international recognition.
For Taylor, it's a chance to steal the momentum of one of the sport's fastest-rising stars and prove to the world that there's more to Jesse Taylor than just 'JT$'.
Modestas Bukauskas vs Chuck Campbell: A New Champion
Nothing is certain in MMA, but barring some exceptional or unfortunate circumstances, we're guaranteed a new CW light heavyweight champion as the New Year rings in.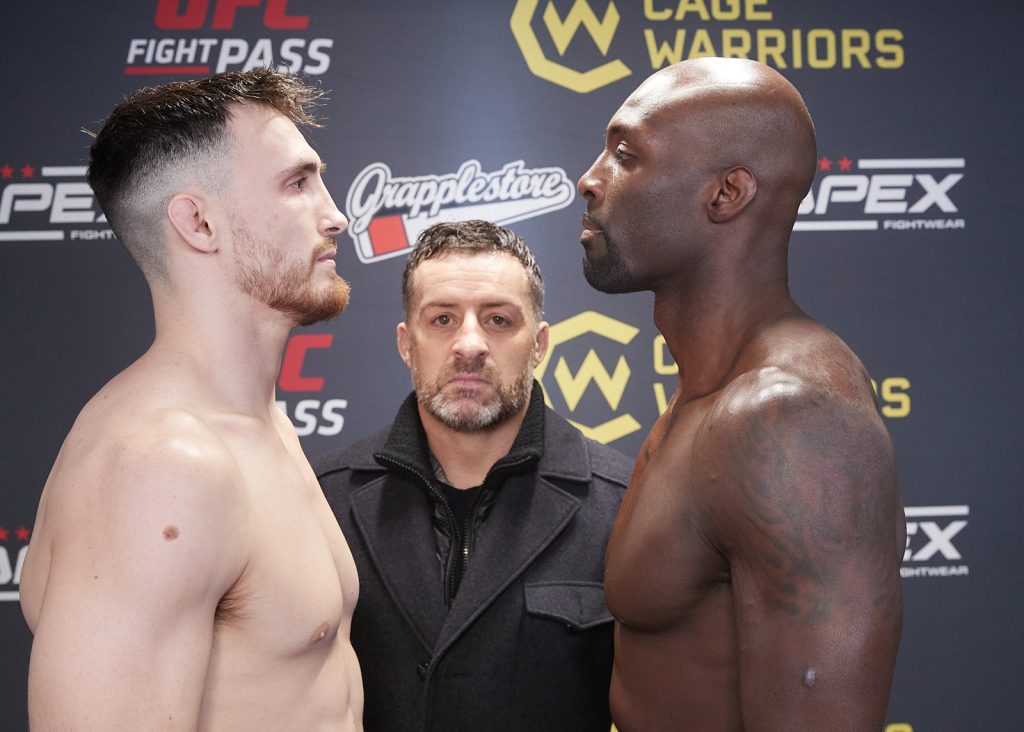 Modestas Bukauskas has some added motivation to bring the big gold belt home.
The Baltic Gladiator once called the title his own and more to the point, he never lost it in combat.
He'll now look to become the first man since Nic Dalby to hold the same CW championship twice, an exclusive club that thus far boasts a membership of just three.
American Chuck Campbell gave us a taster of Team Europe vs USA last month at CW 146.
Win a win in San Diego already under his belt, the American Kickboxing Academy project landed in Manchester to upset hometown favourite Andy Clamp with a stunning first-round stoppage.
A win over UFC veteran Bukauskas will put him firmly in the spotlight as CW's 2023 campaign kicks off in California.
Sam Creasey vs Shaj Haque: Revenge or Repeat?
Six years is a long time in the fight game.
It feels like a lifetime ago that Sam Creasey and Shaj Haque first threw down in the famous yellow gloves; when the pair met for the second time on Saturday night, we'll be seeing two very different martial artists in action.
Creasey's CW story is one of perseverance, finally capturing the coveted 125lb title on the third time of asking.
The 'Sam-Urai' would enter the history books in August, becoming the first man to defend the belt in when he defeated Stipe Brcic at CW 142.
Haque followed a different path, fighting across Europe and the UK regional circuit, slowly but surely building his reputation as one of the best 125lbers in the region.
The pair were originally set to meet last month at their rivalry's ground zero, the BT Sport studio, however, an illness side-lined the champion and forced the bout back.
It was a sensible decision on Creasey's part; he's waited too long to try and correct the record against Haque in a compromised state.
For his part, Haque has had an extra month to let his desire to take Creasey's crown percolate.
Just five, five-minute rounds stand between one of them calling themselves not only Cage Warriors champion, but the best-unsigned flyweight in Europe.   
The Dentist Returns, The People's Main Event & More
Our main card opens in the middleweight division, as fan favourite Darren 'The Dentist' Stewart takes on Spanish submission artist Guilherme 'Warrior' Cadena.
A proven finisher with 24 submission victories to his name, the 'Warrior' brings a crowd-pleasing style that, win or lose, has seen him go the distance just four times in 49 fights.
Powerful striking specialist Stewart has promised to let his hands go, as he looks to recapture the form that propelled him to a fifteen-fight run in the UFC.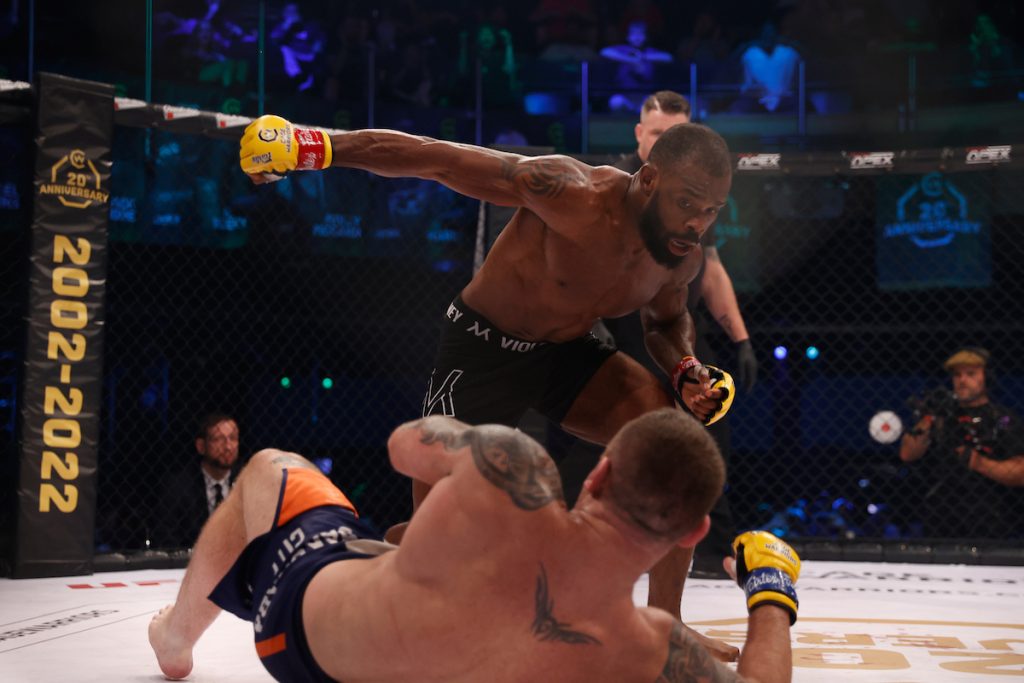 'The Dentist', who turns 32 a day before his bout, holds signature wins over the likes of Deron Winn, Boubacar Balde and Maki Pitolo and will be looking to add Cadena's name to his list of patients.
Also on the main card, former UFC title challenger Wilson Reis (25-12) takes on the debuting Tuomas Gronvall (10-4-1), while fan favourites Damon Wilson (5-0) and Tobias Harila (10-3) meet in a bout already dubbed 'The People's Main Event'.
The main card is preceded by a stacked supporting bill, with super-prospects Nathan Fletcher and Alessandro Giordano facing off in a pivotal bantamweight bout, while KO of the Year 2021 nominee Justin Barry returns to face Dario Bellandi.
Adopted Scouser Chasen Blair brings his elite-level wrestling chops to a welterweight match with Helio Hernandez, and Emrah Sonmez looks for his second CW victory when he faces Adam Meskini in a featherweight tilt.
Team Renegade's power-punching Omiel Brown is back in action in a late addition to the card, welcoming 25-fight veteran Junior Orgulho to the CW cage.
A mouth-watering featherweight bout opens the show, as Thai boxing specialist Samuel Bark looks to continue his reign of terror against Dutch grappling ace Orlando Wilson Prins.
Tickets for the event, which features a DJ and bar until 1am, plus a private afterparty until 3am for King's Row ticket holders, are available from CageWarriors.com!