Cage Warriors (CW) is very excited to announce a new partnership with The BXNG Club (TBC) that will see two of the most prominent brands in combat sports link up and join forces.
CW are the market leaders in European MMA, with events shown live globally on UFC Fight Pass, and last year expanded into California with two sold out shows in San Diego, with a third event taking place on March 4th.
TBC provides residents of San Diego with a high-quality space to practice a variety of Martial Arts, from Muay Thai to Jiu Jitsu, whilst also offering the very best in fitness and well-being training to its members. Known for its who's who of the professional combat world with some of the biggest names in the game training at its state of the art facility, from Dom Cruz, Angela Hill, Wilson Reis to Ryan Garcia , Andy Ruiz Jr, and now Cage Warriors athletes Devin Goodale & Tyler Escoto.
This deal will see CW and TBC link up to make the facility the official training centre for Cage Warriors holding all training and media on site as well as to promote events in California starting with CW 133 in March at Del Mar Arena, where TBC will have branding present with activation, while allowing CW to promote our unique atmosphere and incredible events to a new audience of fitness and martial arts enthusiasts.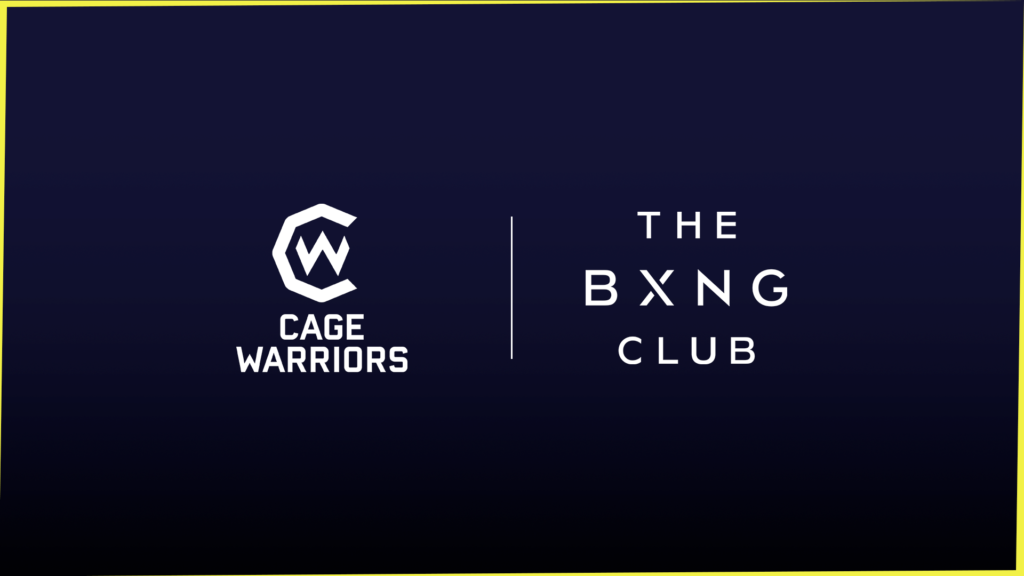 Speaking about this new and exciting partnership, Cage Warriors president, Graham Boylan, said: "CW & TBC are two of the hottest pieces of property in the combat sports world of today.
"Linking these two forward-thinking brands together is a knockout win for the combat industry.
"All the ingredients are here to cook up a special night for the SoCal Mixed Martial Arts scene.
"The CW San Diego Series is coming in hot with the opening show of the year on March 4th filled with the best athletes California has on offer."
Artem Sharoshkin, CEO of TBC, added: "Joining together vision, talent, and limitless drive, TBC and CW are incredibly excited to collaborate in the ultimate partnership.
"TBC and CW are ultra distinctive and inimitable in their pursuits with a shared goal of bringing the most elite experiences in the world of combat arts.
"The fusion of these two industry shattering leaders in combat arts with local and global representation to further the unmatched adventure which will take place this upcoming March at the Del Mar Fairgrounds in San Diego, CA."
About CW:
CW is Europe's leading and longest-running mixed martial arts promotion.
Having staged 100+ events in 12 countries across three different continents since its establishment in 2002, CW is the sport's fastest-growing organisation and has been home to some of the biggest stars of MMA's past and present.
'Where Champions Are Made', Cage Warriors prides itself on being the proving ground for MMA's stars of the future.
In addition to promoting and staging shows throughout the year, Cage Warriors is also investing in the future of the sport of mixed martial arts through its Cage Warriors Academy Network.
Tickets are on sale and can be purchased here: https://cagewarriors133sd.eventbrite.com/?aff=bxngclub
About TBC:
TBC is a premier fitness club that uniquely designed classes and fitness experience based on combat arts, world-class instruction and facilities, and lifestyle. TBC offers boxing, Muay Thai, Kickboxing, Jiu-Jitsu, MMA, strength training and other fitness related classes such as Cycling, HIIT, Pilates & Yoga.
https://www.thebxngclub.com/