MMA is a sport that forever ebbs and flows. It's athletes are still evolving, new benchmarks are constantly set and it's heroes and villains rise and fall.
Change is an omnipresent part of a game where there are few constants, and things rarely stand still.
And then there's the Cage Warriors welterweight division.
Every weight class has its peaks and troughs, but few feel as consistently good as 170lbs when it comes to the famous yellow gloves.
Iconic fighters, meaningful fights.
A long legacy of greatness.
In 2004, Abdul Mohammed fought Paul Jenkins for the welterweight title. Jenkins was a cornerstone of the scene in the UK, a man who literally fought anyone, anytime, anywhere, an weight.
Mohammed retired as one of the best lighter-weight fighters the UK scene had ever produced. His influence is still felt around CW, as a coach to lightweight champion George Hardwick and his brother Harry.
Iconic fighters, meaningful fights.
Perhaps the most iconic of all, 'The Outlaw' Dan Hardy. His bout against Matt '12 Gague' Thorp for the 170lb strap in 2005 was the stuff of legend, and it's absolutely criminal that more people haven't seen it.
Then there's his brother in arms, Jimmy Wallhead, who recently capped off an incredible career by capturing welterweight gold almost two decades after his Cage Warriors debut.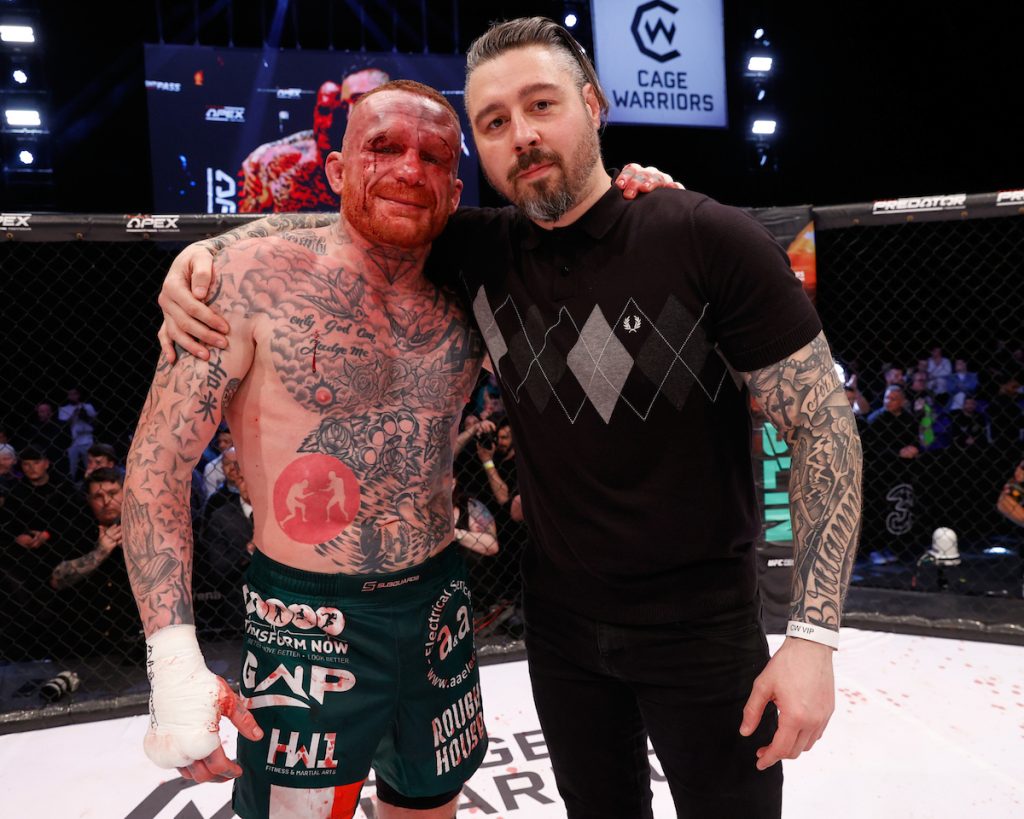 What of Nic Dalby, a man who twice lifted the 170lb crown and twice went to the UFC as a result? Or Ian Garry, perhaps the next Irish UFC champion? Rhys McKee, Mason Jones, Forrest Petz, Karl Amoussou…
Iconic fighters, meaningful fights.
And so to Saturday's main event, and two more potential icons in waiting gearing up for the most meaningful fight of their careers.
Giannis Bachar, a hard-nosed brawler with a gloriously entertaining lack of reverse gear. A proven finisher who hasn't tasted defeat in over seven years.
He may not be the bookmaker's favourite, but it's very much doubtful that he cares. He wasn't supposed to beat Carlo Pedersoli Jr in his hometown earlier this year, but then this sport has quite the proclivity for setting fire to the script.
Omiel Brown, one of the rawest talents to stap on the famous yellow gloves in recent years. A man representing one of Europe's hottest gyms. The factory that has churned out Cage Warriors champions Jai Herbert and Jake Hadley, BAMMA champion Fabian Edwards and current UFC world champion Leon.
Is that a weight on his shoulders, or just another reason to strive? It's a lot of responsibility to bare, but it's also a hell of a motivator. To step out of some long shadows, to inspire the younger generation standing in his.
Iconic fighters.
As for the bout itself, how could it not be a corker? Bachar is a fiend for wearing away on opponents, grinding them down mentally and physically, leaving them primed for the killing blow.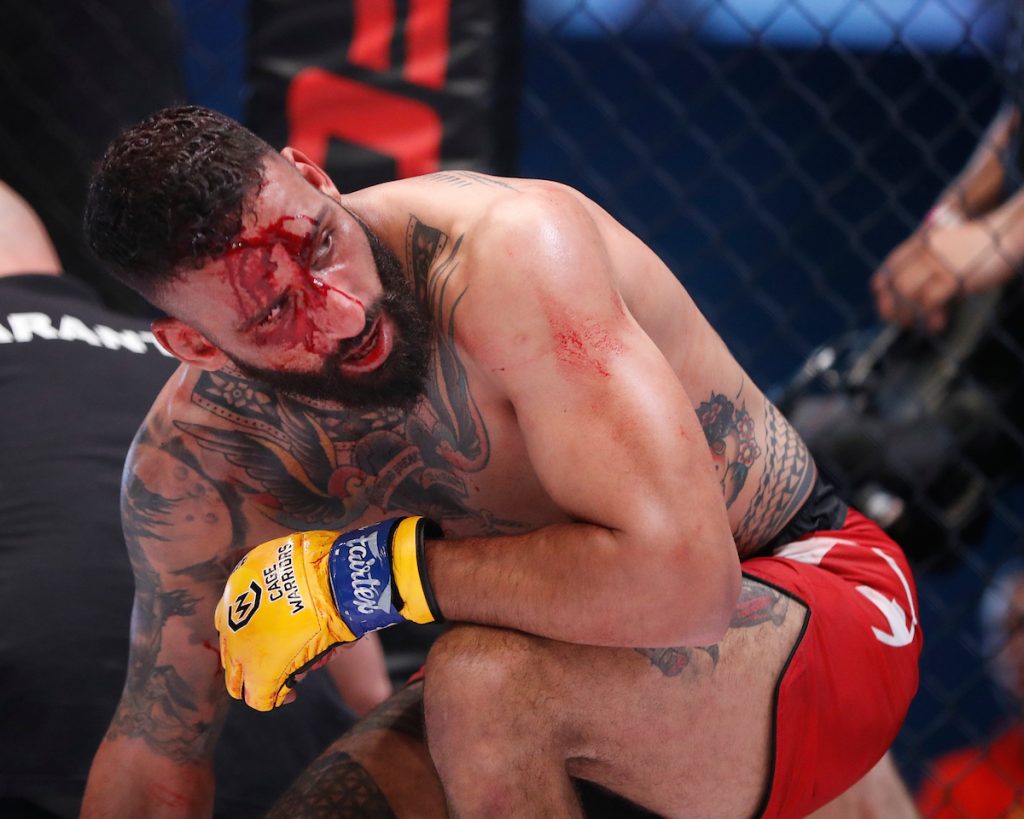 Brown is a sniper; a true, one-shot KO artist with a finely honed Dim-Mak. The power to cut the lights and the technique to make it count.
And the stakes? Huge. At 33, this could be the 'now or never' fight for Bachar. For Brown, a man in the ascendency, defeat would be unconscionable.
Meaningful fights.
Of course, it doesn't stop there. The legacy of the welterweight division demands a constant influx of new challengers, and whoever emerges from the wreckage of five, five minute rounds on Saturday night won't have far to look.
James Sheehan, with a win over Brown, is surely waiting in the wings. So to is Matt Figlak, who returns on the undercard after a year of recouperation, recovery and system upgrades.
There are others, there's always others.
On Saturday, the legacy continues.