Cage Warriors' latest addition, "The Tiger," enters the fiercely competitive featherweight division, poised to ascend the ranks in pursuit of the vacant throne that beckons at the summit.
fighting out of: rome, italy
AGE: 28
WEIGHT CLASS: featherWEIGHT
HEIGHT: 5'9" (175 CM)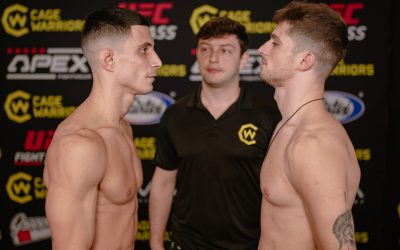 With just over 24 hours to go until bell-time, the fighters of CW 162 took to the scales at the Hilton Hotel in Rome on Friday morning. Final...