Cage Warriors are excited to announce the return of fan favourite, Darren Stewart, to the promotion.
"The Dentist" returns to Cage Warriors following a 14 fight run in the UFC.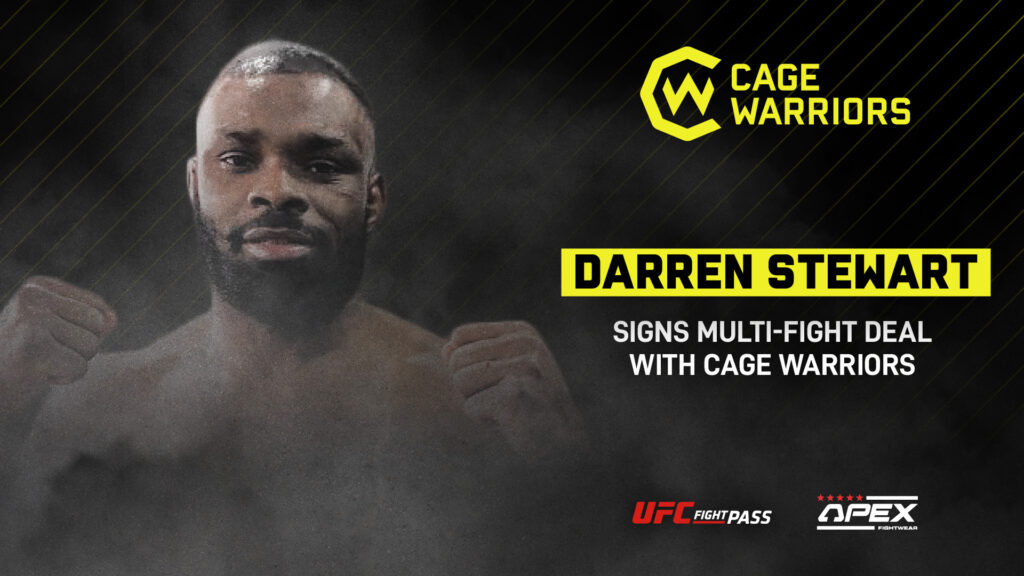 During this run, Stewart would make a one-off return at CW 113 following the card's relocation to Manchester on short notice due to complications brought about by the Covid-19 pandemic.
On the return of Darren Stewart, Cage Warriors president, Graham Boylan, said: "It's great to have Darren back with us.
"Darren is a firm fan favourite and I'm sure that when he makes his first in cage appearance, the fans will let us know just how much they have missed him in Cage Warriors.
"With Darren's exciting style and UFC experience, I'm sure we are going to be able to match him in some incredible bouts!"
In four fights under the Cage Warriors banner before his UFC run, Stewart provided fans with four stunning knockout wins.
Upon his return, Stewart said: "It's good to be back fighting at home.
"After being released from the UFC I was on the verge of not fighting anymore or at least for a longtime.
"I had a chat with Graham (Boylan) and he still has hope and believes in me which gave me the will to come back and continue this journey."
Stewart comes back to Cage Warriors with seven knockout wins to his name as well as a sole submission, with 66% of his wins coming within the distance.