A dark horse within our featherweight division, Alberth Dias marked an impressive start to his Cage Warriors journey with a victory over top contender Steve Aimable. Now, he sets his sights on a title shot, determined to secure it with another commanding performance!
fighting out of: brazil
AGE: 31
WEIGHT CLASS: featherWEIGHT
HEIGHT: 5'8" (173 CM)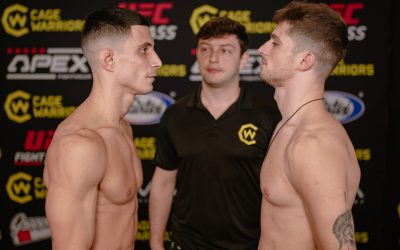 With just over 24 hours to go until bell-time, the fighters of CW 162 took to the scales at the Hilton Hotel in Rome on Friday morning. Final...