Ger Harris may only be four fights into his professional career, but the Dublin man is already making waves. Having represented Ireland as an amateur, picking up a gold medal in the 2018 Junior World Championships, he has already garnered international experience as a professional, recently competing in the USA. He'll make his Cage Warriors debut in his home city this October.   
fighting out of: ballymun, ireland
AGE: 24
WEIGHT CLASS: flyWEIGHT
HEIGHT: 5'6" (168 CM)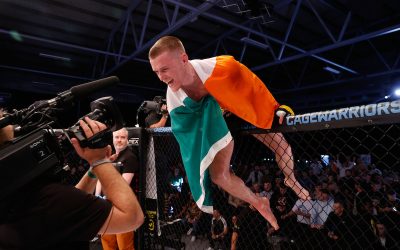 As the dust settled on a sensational CW 160 from Manchester, it was clear that September was going to take some beating when it came to highlight...