Kyle Driscoll has been enjoying the benefits of learning from the great Khabib Nurmagomedov as he prepares to compete for the Cage Warriors lightweight belt.
The vacant title will be on the line on Saturday 22nd July, when Driscoll (13-3) takes on Englishman George Hardwick (9-1) at CW 141 at London's Indigo at The O2.
A member of the renowned AKA camp in California, Driscoll is determined to capture a strap that has previously adorned the waists of fighters like Mason Jones, Jai Herbert, Chris Fishgold, Stevie Ray and Conor McGregor.
The 28-year-old American's efforts to ensure he's in top form for his title bid are being aided considerably by Nurmagomedov, the former UFC lightweight champion.
"Training with Khabib has been a staple of my career at AKA, dating back to 2017," said Driscoll, who originally hails from Oklahoma.
"He gave me the blueprint for what it takes to win world titles, the work that must be put in, the mental fortitude to exhaust your opponent, and the relentless pressure to break them."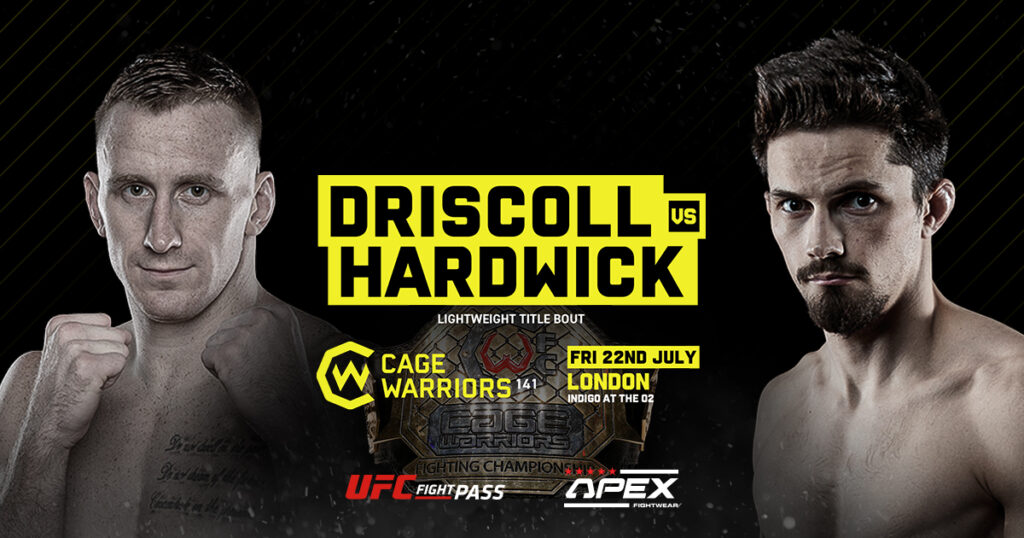 Widely regarded as one of the greatest mixed martial artists in the history of the sport, 'The Eagle' compiled an unblemished record of 29-0 before retiring in the wake of his October 2020 win over Justin Gaethje.
Driscoll added: "Now we have the privilege of Coach Khabib and he's as tough as they come. What he expects from us is nothing shy of world class.
"On July 22nd in London, I will 'smesh' and win the Cage Warriors world title."
Be there to see Kyle Driscoll and George Hardwick fight for the lightweight title as Cage Warriors celebrates its 20th anniversary at CW 141: secure your ticket here!