MMA Fight Academy Season One winner, Khadim Dia, won a Cage Warriors contract with his hard-fought win over Milton Cabral earlier this year. He will now look to build on the momentum and mount a challenge for the top!
FIGHTING OUT OF: rome, italy
AGE: 26
WEIGHT CLASS: welterweight
HEIGHT: 6'3" (184 CM)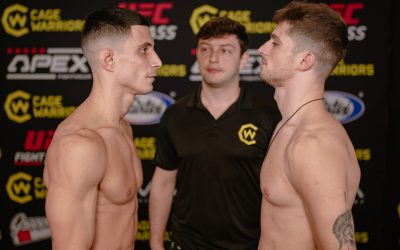 With just over 24 hours to go until bell-time, the fighters of CW 162 took to the scales at the Hilton Hotel in Rome on Friday morning. Final...