When Nicolas Leblond steps into the cage adorned with the yellow gloves, you can expect an unforgettable performance. Notably, in April, he etched his name in history by executing the first bulldog choke ever witnessed in Cage Warriors.
fighting out of: france
AGE: 29
WEIGHT CLASS: flyWEIGHT
HEIGHT: 5'6" (170 CM)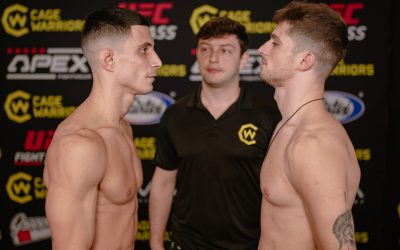 With just over 24 hours to go until bell-time, the fighters of CW 162 took to the scales at the Hilton Hotel in Rome on Friday morning. Final...