Hailing from Italy, the exceptional flyweight Michelangelo Lupoli boasts notable victories over Aaron Aby and Tanio Pagliariccio. Despite a setback against former champion Sam Creasey, he's eager to make a triumphant return to the winner's circle as he competes in Rome.
fighting out of: italy
AGE: 29
WEIGHT CLASS: flyWEIGHT
HEIGHT: 5'4" (165 CM)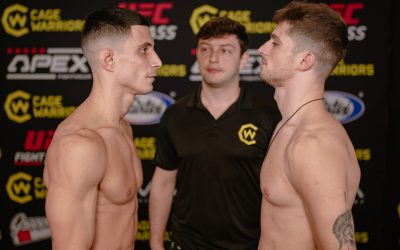 With just over 24 hours to go until bell-time, the fighters of CW 162 took to the scales at the Hilton Hotel in Rome on Friday morning. Final...