At just 21 years old, Giuseppe Mastrogiacomo is poised for greatness! With a recent multi-fight contract signing to step into the ring with those distinctive yellow gloves, he's on a mission to become one of the youngest champions in CW history. Watch out for this rising star!
fighting out of: italy
AGE: 21
WEIGHT CLASS: featherWEIGHT
HEIGHT: 5'7" (175 CM)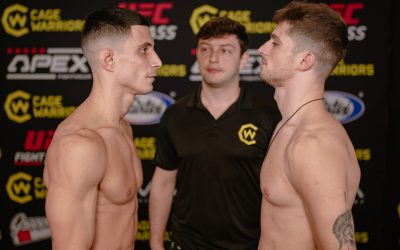 With just over 24 hours to go until bell-time, the fighters of CW 162 took to the scales at the Hilton Hotel in Rome on Friday morning. Final...