Olli Santalahti is a highly regarded Finnish grappling specialist, with a reputation for pulling off rare and unique submission holds. He has competed internationally in Europe and the Middle East, so is no stranger to big fights and being the 'away' fighter. With the CW welterweight title currently vacant after Belfast's Rhys McKee signed with the UFC, Santalahti has the opportunity to turn the division on its head and stake a claim to a title shot with a victory over the local favourite.  
fighting out of: finland
AGE: 29
WEIGHT CLASS: welterWEIGHT
HEIGHT: 5'11" (180 CM)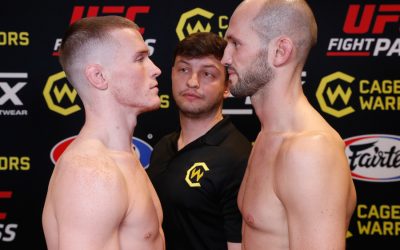 With just over 24 hours to go until Cage Warriors hosts a historic first night of mixed martial arts at the iconic RDS, the fighters weighed in on...