Fighting out of Dublin, Ireland by way of Napoli, Italy Tanio Pagliariccio brings a mix of Irish and Italian support to every fight he battles. The Flyweight will be looking to put a winning streak together that will lead his way to the title.
fighting out of: dublin, ireland
AGE: 25
WEIGHT CLASS: flyWEIGHT
HEIGHT: 5'6" (170 CM)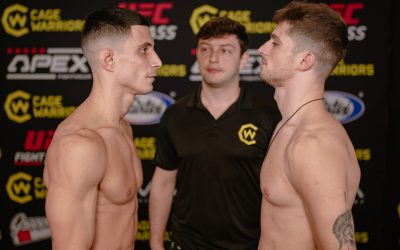 With just over 24 hours to go until bell-time, the fighters of CW 162 took to the scales at the Hilton Hotel in Rome on Friday morning. Final...