A powerful striker, 'The White Shark' burst onto the scene with a devastating one punch comeback KO in his CW debut back in May!
fighting out of: rome, italy
AGE: 29
WEIGHT CLASS: lightWEIGHT
HEIGHT: 5'8" (173 CM)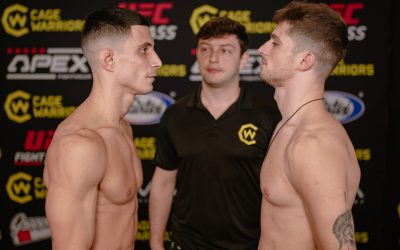 With just over 24 hours to go until bell-time, the fighters of CW 162 took to the scales at the Hilton Hotel in Rome on Friday morning. Final...