Undefeated amateur prospect Rhi-Rhi Hudson is set to make her highly anticipated debut in the famous yellow gloves. A two-weight Cage Warriors Academy Amateur champion, Hudson is a fan favourite with a propensity for crowd-pleasing fights.
fighting out of: ROMFORD, ENGLAND
AGE: 23
WEIGHT CLASS: STRAWWEIGHT
HEIGHT: 5'3" (160 CM)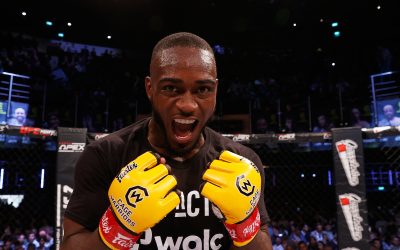 Whether you've bagged a ticket or will be watching on UFC Fight Pass, Cage Warriors 163 is locked in to be the perfect pregame for Saturday night's...