In a remarkable career resurgence, "Spicy Sam" has strung together an impressive four-fight win streak, all secured with Rear Naked Choke submissions. She's now building a compelling case for her spot among the elite in the sport.
fighting out of: france
AGE: 36
WEIGHT CLASS: strawWEIGHT
HEIGHT: 5'4" (163 CM)
REACH: 74.0″ (188 CM)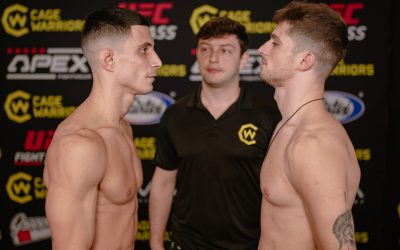 With just over 24 hours to go until bell-time, the fighters of CW 162 took to the scales at the Hilton Hotel in Rome on Friday morning. Final...