Brazil's Shawn Marcos Claudina Da Silva announced himself to the MMA world at Cage Warriors Unplugged in March of 2023, instantly becoming everyone's new favourite fighter with a combination of his crowd pleasing walkout and a dazzling in-cage display. Fans can't wait to see what's next for the overnight sensation.
fighting out of: balingen, germany
AGE: 27
WEIGHT CLASS: flyWEIGHT
HEIGHT: 5'5" (168 CM)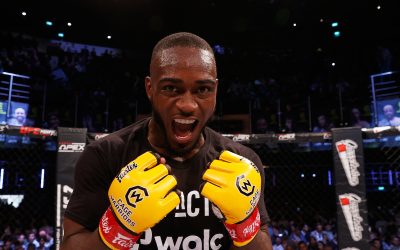 Whether you've bagged a ticket or will be watching on UFC Fight Pass, Cage Warriors 163 is locked in to be the perfect pregame for Saturday night's...