He may be just 25 years old and only a handful of fights into his pro career, but Taka Mhandu has already notched up some spectacular performances and a wealth of international experience. Considered one of the top prospects fighting out of Dublin's Team KF, Mhandu is one to watch!
fighting out of: Dublin, Ireland
AGE: 25
WEIGHT CLASS: BantamWEIGHT
HEIGHT: 6'1" (185 CM)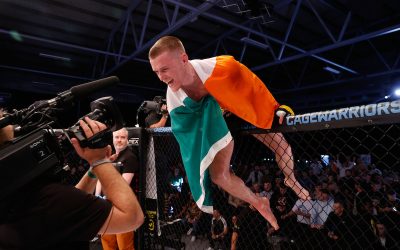 As the dust settled on a sensational CW 160 from Manchester, it was clear that September was going to take some beating when it came to highlight...