Emanuele Tetti made an explosive entrance into the Cage Warriors arena in July, leaving spectators awestruck. In a breathtaking display, he needed just a little over 60 seconds to deliver a Knockout of the Year contender that had the crowd on their feet!
fighting out of: rome, italy
AGE: 28
WEIGHT CLASS: flyWEIGHT
HEIGHT: 5'2" (160 CM)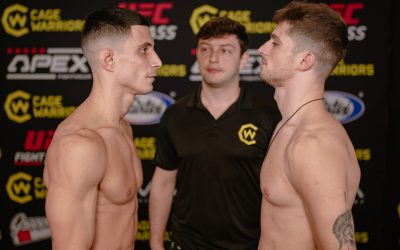 With just over 24 hours to go until bell-time, the fighters of CW 162 took to the scales at the Hilton Hotel in Rome on Friday morning. Final...