Whether you've bagged a ticket or will be watching on UFC Fight Pass, Cage Warriors 163 is locked in to be the perfect pregame for Saturday night's huge UFC 295 PPV, where CW alumni Tom Aspinall will compete for the interim heavyweight title!
Last remaining CW 163 tickets are available here!
If that wasn't reason enough to turn up or tune in for a stellar night of mixed martial arts, our resident Play-by-Play Commentator Brad Wharton has picked five standout reasons not to miss Saturday's action!
Da Silva vs Fanny
Talk about starting with a bang. Hours before Tom Aspinall vies to become the UK's first ever UFC heavyweight champion in a clash with Sergei Pavlovich, a pair of flyweights equally proficient in show-stealing knockouts will take to the cage.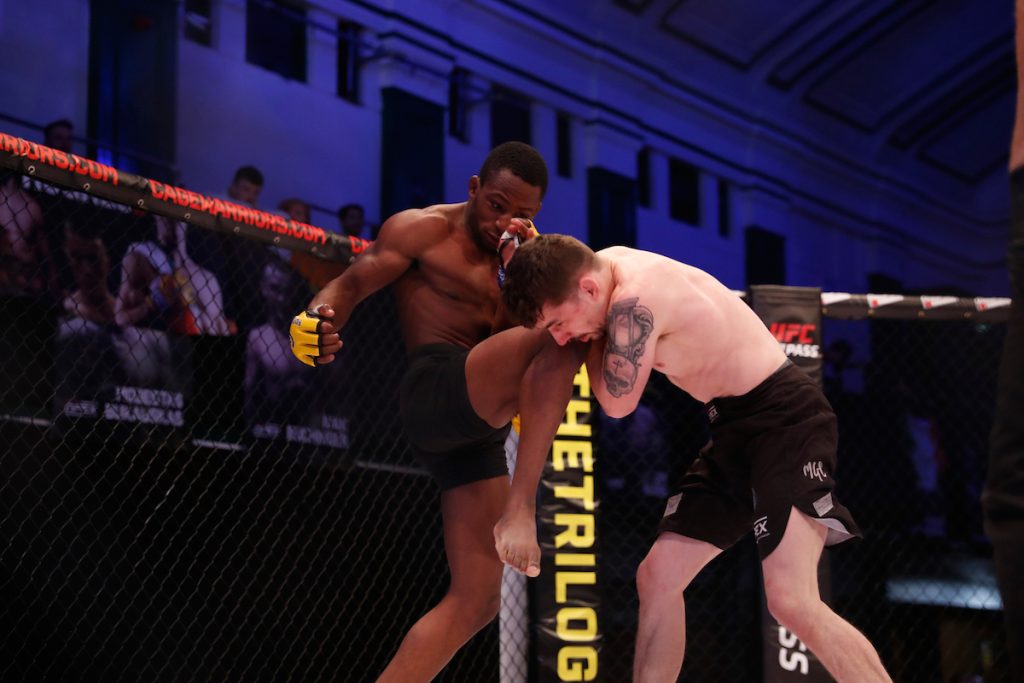 Gerardo Fanny's Dutch-style Muay Thai has served him well; the dynamic destroyer has stopped eight of his thirteen victories via KO and many of them have been heavy salad.
What Shawn da Silva might be lacking in relative power, he makes up in style. His slick movement and rapid-fire reactions have stunned many a foe, and led to a pair of show-stealing stoppages in his last two bouts.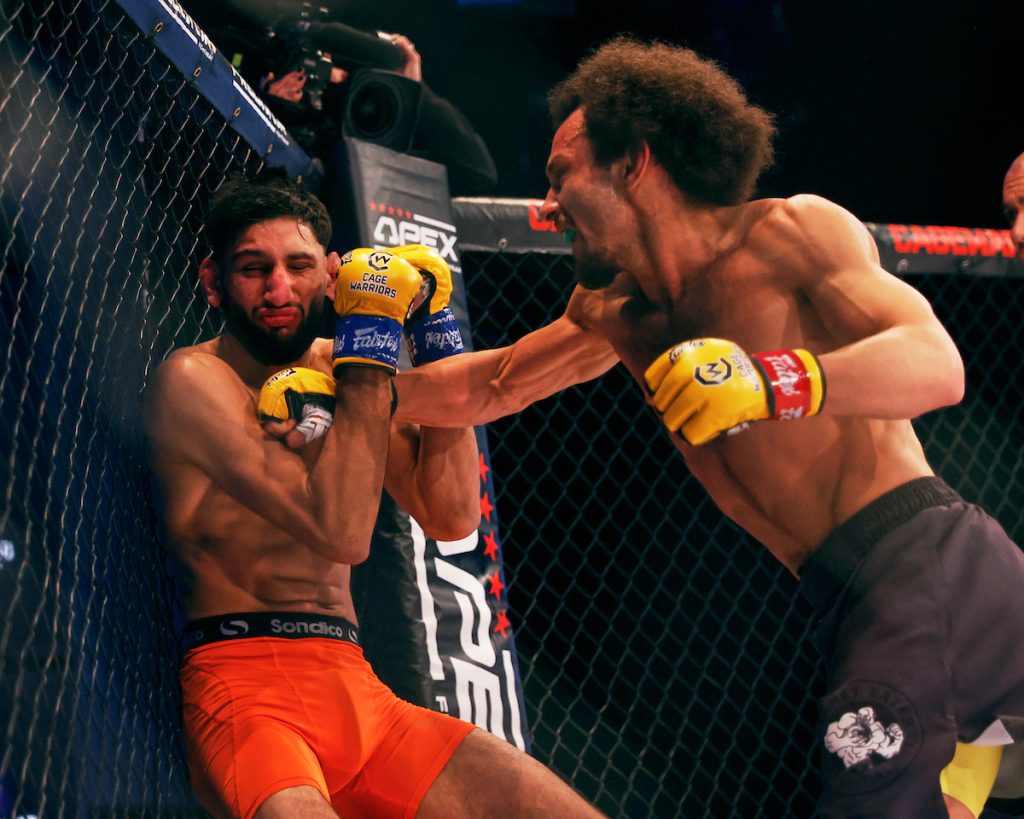 The 5th of November may have been last weekend, but this one has fireworks written all over it.
Will Currie's Rise Continues
London's Will Currie simply oozes star quality. Add to the mix one of the most devastating ground games in the division and unparalleled athleticism, and 'Drago' isn't too far off being the whole package.
With his only defeats coming at the hands of Cage Warriors champions and still just 24 years of age, the best is very clearly still to come from the Londoner.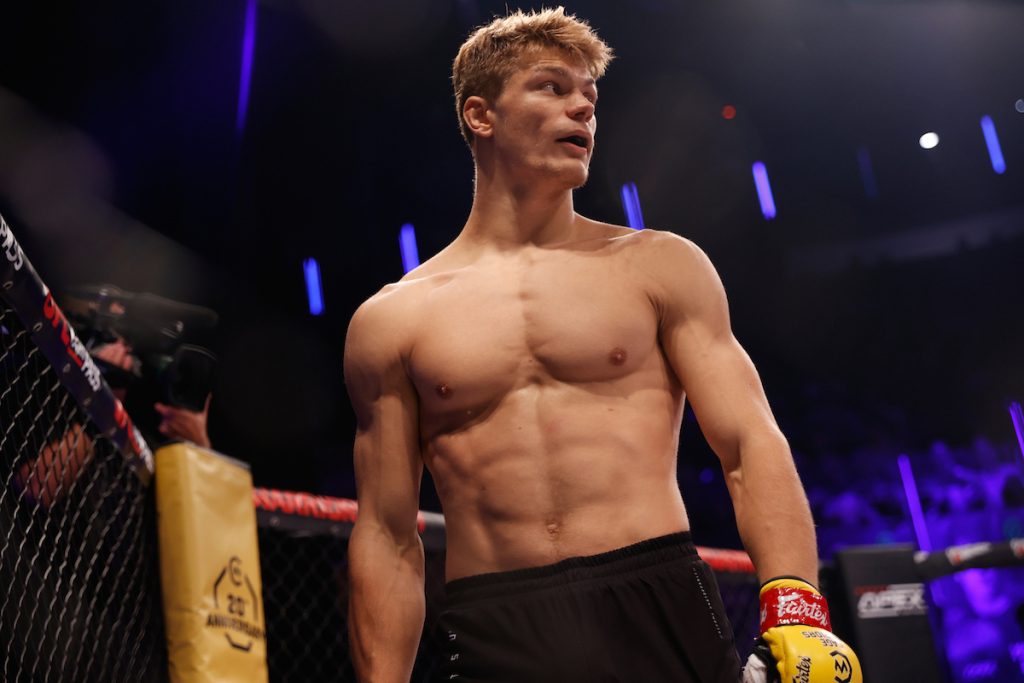 Currie recently returned to the winners' circle with a comprehensive TKO victory against Brazil's Jorge Bueno in July. On Saturday night he'll be looking to climb another rung of the middleweight ladder when he faces 29-fight veteran Wallison Henrique, a man with an incredible 15 stoppage wins to his name.
The Return of Jimmy Quinn
One of the most dramatic and shocking CW debuts in recent memory, to say that Jimmy Quinn exploded onto the scene during the summer of 2023 would be an understatement of gargantuan proportions.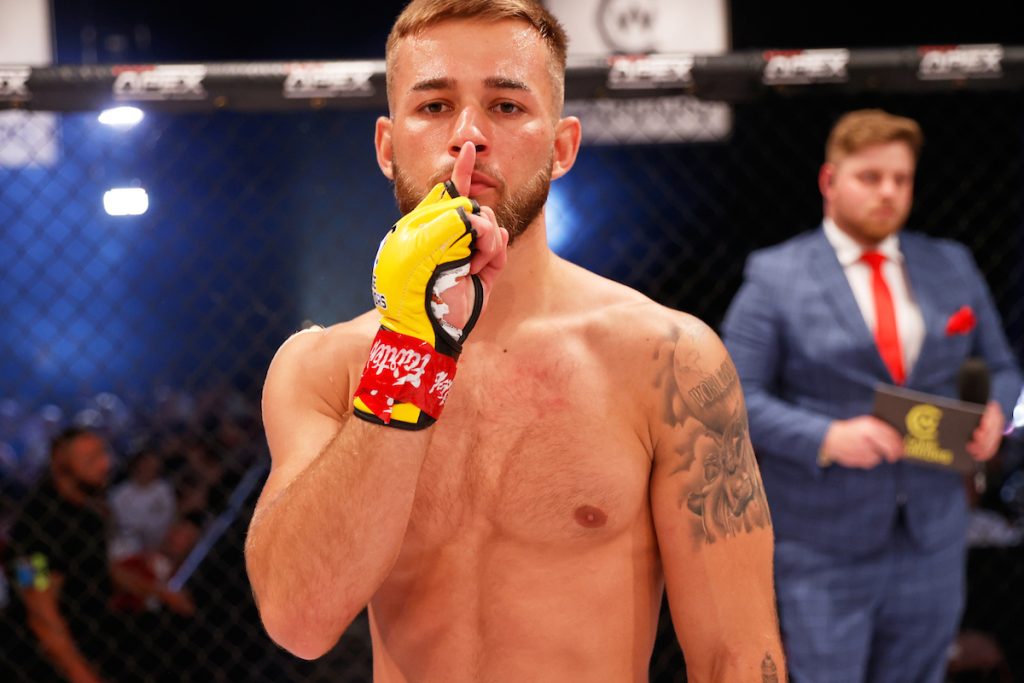 A former dancer who made the leap to the cage after seeing a motivational video posted to social media by Conor McGregor, Quinn started his professional CW career the same way that 'The Notorious' one ended his, with a KO that will be seared into fans' memories for years to come.
Figlak is back!
One of the most talked about entries on the CW 163 bill is the long-awaited return of Mateusz Figlak.
It's crazy to think that it's almost exactly a year to the day since we last saw the Polish powerhouse in the famous yellow gloves.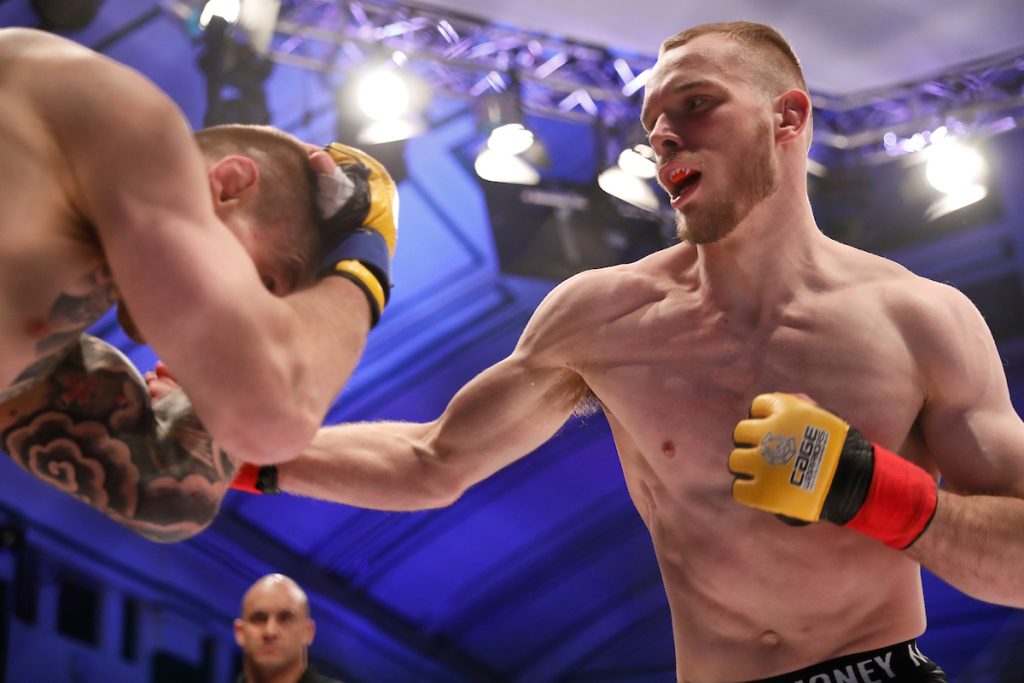 While he came up short against the legendary Jimmy Wallhead on that occasion, 12 months' worth of levelling up under coach Paul Sutherland will no doubt result in a new and vastly improved version of the welterweight contender come bell-time.
Brown vs Bachar
The allure of the one-punch knockout artist is one of MMA's greatest drawing cards. Whether it's five seconds into the first round or five seconds left in the last…there's always a chance.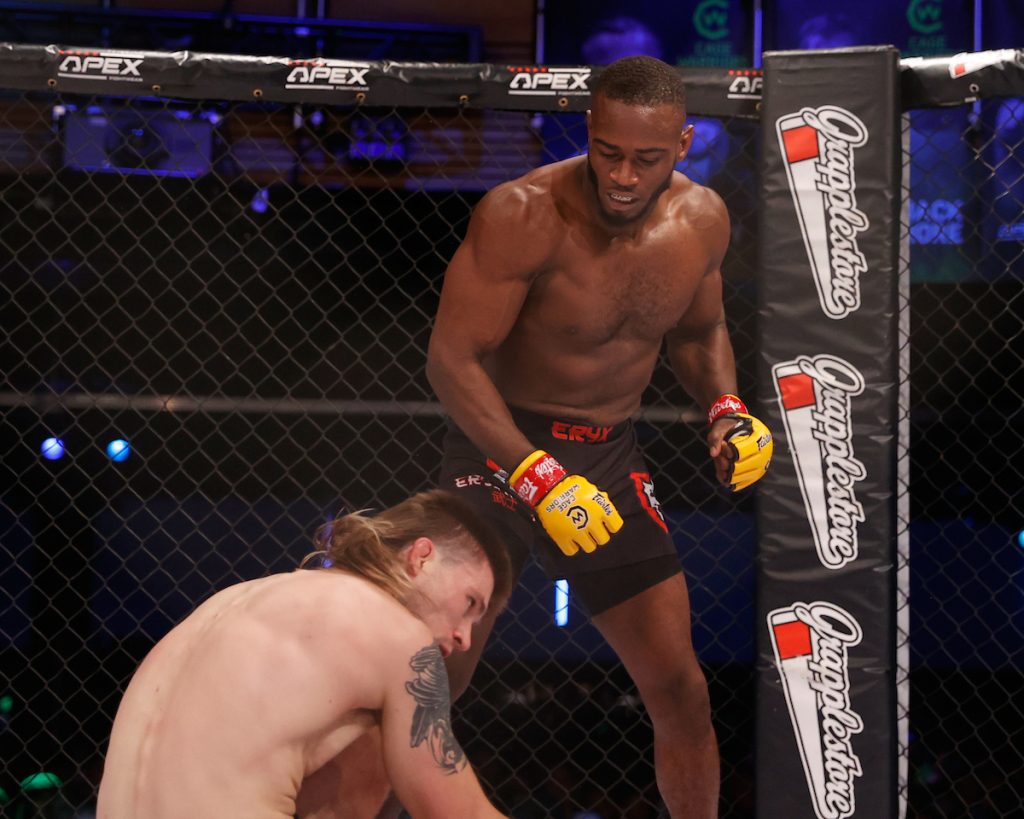 That nailed-on anticipation always exists when a guy like Omiel Brown straps on the famous yellow gloves. The Team Renegade man can cut the power at a moment's notice…so who do you get to roll the dice at those odds?
How about Giannis Bachar, a fearless brawler happy to drag an opponent into deep waters and see who can keep their head afloat the longest?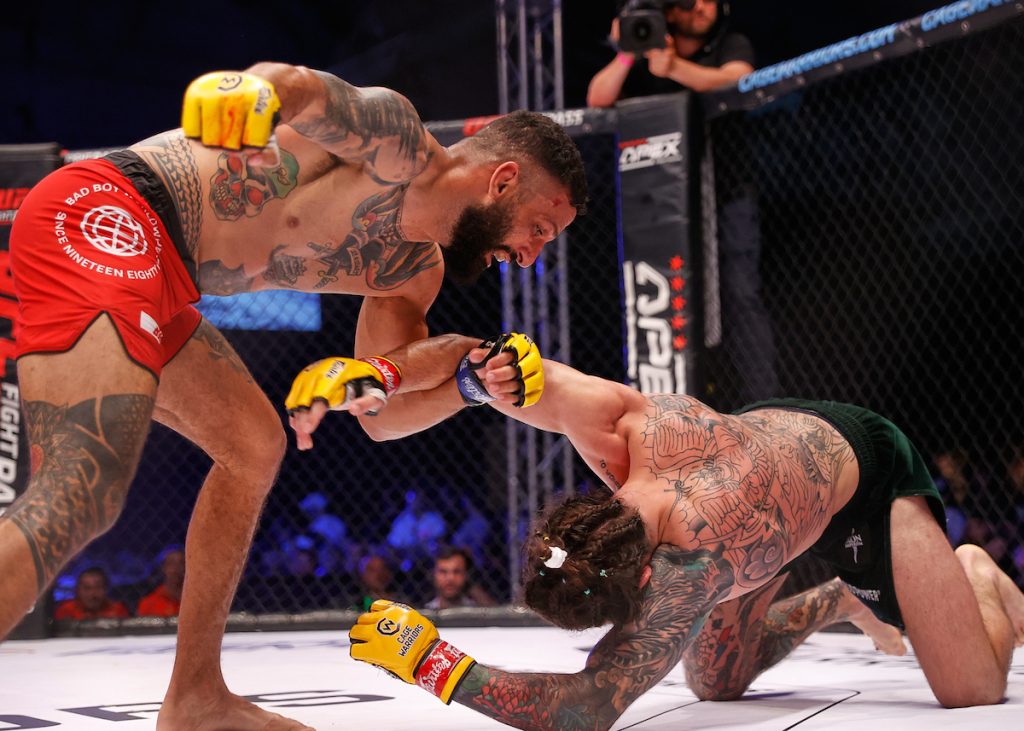 We saw that in his CW debut, where the Greek warrior shocked the world – in particular the partisan Italian crowd – in a gritty, bloody brawl with hometown hero Carlo Pedersoli Jr.
With such combustible elements in play, an explosive ending to CW 163 is all but guaranteed.
Cage Warriors 162: London goes down this Saturday night at London's indigo at the O2. Limited tickets are still available for the event, which will air live on UFC Fight Pass and international broadcast partners.