Two more epic featherweight clashes have been added to CW 134 on Friday 18th March at the Indigo at the O2 in London.
In an all English clash, James Hendin will take on Steve "Diddy Kong" Aimable and Tobias Harila will welcome Jeremy Petley to Cage Warriors on the same night.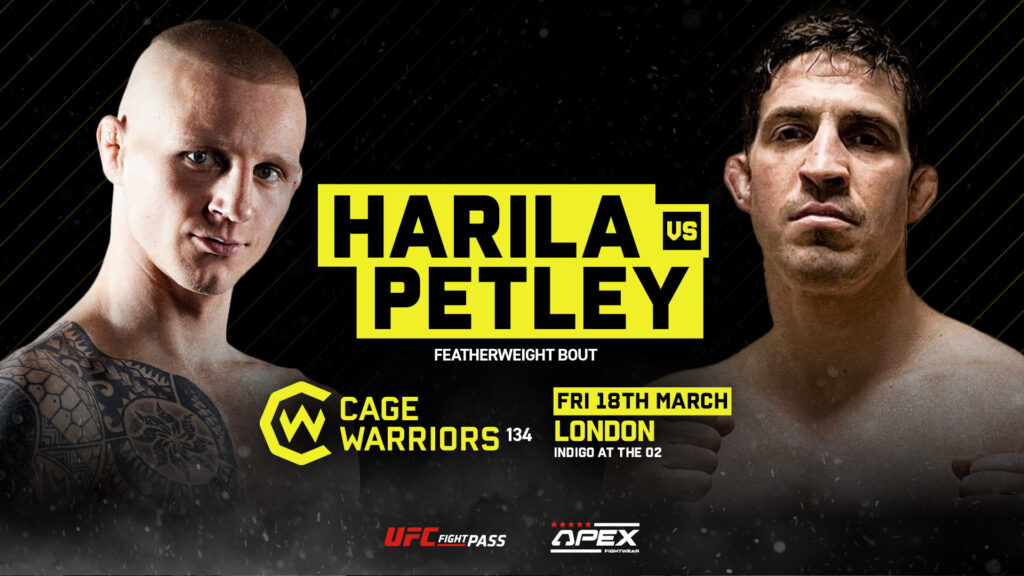 When asked about the additions to CW 134, Cage Warriors president Graham Boylan said: "CW 134 is going to be a massively important night for the featherweight division.
"We already have the biggest rematch in Cage Warriors history to unify the featherweight title and the interim featherweight belt, and now we've got two more really important fights at 145lbs.
"I think it's clear to see with all three of these fights happening that Cage Warriors has the best featherweight division in Europe right now!"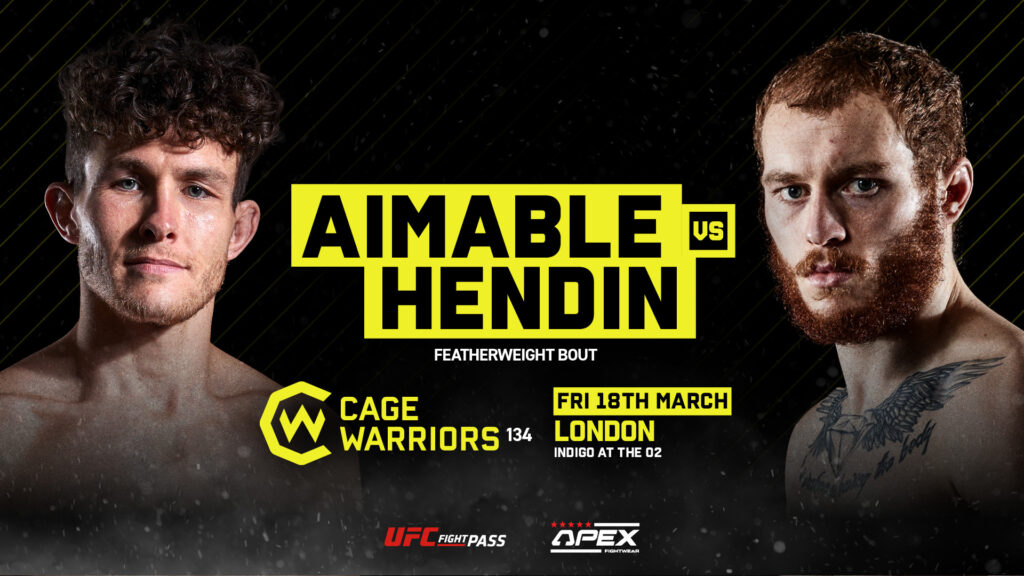 This will be Hendin's seventh fight under the Cage Warriors banner.
"The Honeybadger" has only came up short once in his tenure with Cage Warriors, a decision loss to interim champion, Paul Hughes, but has three finishes on his record, including a submission win over the tough Paull McBain.
Upon signing for his bout with Aimable, he said: "I'm happy to be back and I'm ready to have an exciting 2022 on Cage Warriors."
With a 17-8 record, Aimable is a veteran of MMA and is currently riding a three fight win streak where he has earned a TKO win and a submission victory.
This fight with Hendin will be Aimable's 13th consecutive fight in Cage Warriors and the first of his new multi-fight deal.
"Diddy Kong" made no secret of his ambitions when signing for this match-up, telling Cage Warriors: "I'll be putting on another perfect performance and showing I'm the one who will be
fighting for the belt next!"
Tobias Harila made a big impression in Cage Warriors during 2021 with his relentless pace and two iconic walkouts, and now welcomes an experienced 145lber to the promotion in Petley.
When asked this fight, Petley, who holds a record of 14-9-1 with six finishes, said: "Harilla is a solid opponent but I see myself dominating the fight from the outset and getting
the finish within the three rounds.
"I plan on fully taking advantage of this platform and showcasing my level, executing a dominant Cage Warriors debut and making a statement that I'm the best fighter in the division
and that I'm coming for the strap!"
Harila has had to wait patiently for another fight since last fighting in June, due to circumstances out of his control, but the Swedish fighter who has eight knockout wins, sounds ready to step back into the cage: "I'm really looking forward to being back at Cage Warriors fighting again.
"It's been a while, my last fight got cancelled so I have been waiting a long time for this.
"My opponent is good and I'm excited to fight him and make a statement that I am the next Cage Warriors featherweight champion!"
Tickets for CW 134 can be purchased here.
Fight Card
Jordan Vucenic (c) vs Paul Hughes (IC) – featherweight title bout
Tobias Harila vs Jermey Petley – featherweight bout
James Hendin vs Steve Aimable – featherweight bout