The Ukrainian fighter made a significant impact on the competitive world of MMA earlier this year, delivering a commanding performance against MMA Fight Academy star Yoga Prabowo. Now, he's determined to solidify his position as a bantamweight title contender.
fighting out of: ukraine
AGE: 24
WEIGHT CLASS: bantamWEIGHT
HEIGHT: 5'7" (170 CM)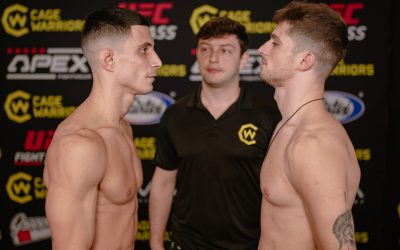 With just over 24 hours to go until bell-time, the fighters of CW 162 took to the scales at the Hilton Hotel in Rome on Friday morning. Final...