Brazil's Wallison 'Latino' Henrique is a battle-tested young veteran who embodies the 'Come back with your shield, or on it' philosophy of combat. Bringing a deadly combination of Muay Thai and BJJ to the cage, his fifteen stoppage victories are testament to his ability to finish a fight wherever the action goes.
fighting out of: CAMPO NOVO DO PARECIS
AGE: 29
WEIGHT CLASS: middleWEIGHT
HEIGHT: 5'8" (177 CM)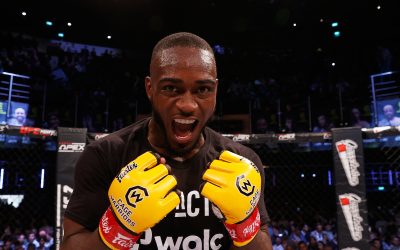 Whether you've bagged a ticket or will be watching on UFC Fight Pass, Cage Warriors 163 is locked in to be the perfect pregame for Saturday night's...