Following sold out shows in California and London and another epic edition of Cage Warriors: Unplugged at the BT Sport Studios, CW returns to Manchester with one of the most mouth-watering title fights in recent memory.
George Hardwick will make the second defence of his belt in the evening's main event, as he faces promotional newcomer Yan Liasse.
Five members of Team Next Generation are in action the undercard, as Nathan Fletcher, Adam Cullen, Luke Riley, Liam Gittins and Liam Molloy draw Daan Duijs, Dumitru Girlean, Kallum Parker, Rory Evans and Josh Reed respectively.
Hardwick vs Liasse: The Champ Defends for a Second Time
There's one, double-barrel question looming large over Saturday night's main event: Can George Hardwick defeat Yan Liasse and if so, can he be the first man to finish him?
The Luxembourger has dropped just three contests across a 24-fight amateur and professional career; more tellingly, he's never been finished.
This is in part due to his incredible durability, and in part to his deeply ingrained ability to neutralise an opponent's offensive output.
Hardwick, for his part, has written the book on offensive output during his recent five-fight run through the CW lightweight division.
The Middlesborough man has run riot since returning to the promotion in the summer of 2021, stopping three opponents with body-shots, one with a salvo of knees & punches and another with a slick guillotine.
Hardwick too has never been stopped; the sole blemish on his pro ledger occurred at a higher weight class.
With one man a defending CW champion and the other a multiple-time IMMAF medallist with a wealth of international experience, all the ingredients are in the mix for a scintillating five-rounder between two of Europe's best lightweights.
Fletcher Leads the Next Gen Charge
They aren't exactly queueing up to fight Nathan Fletcher.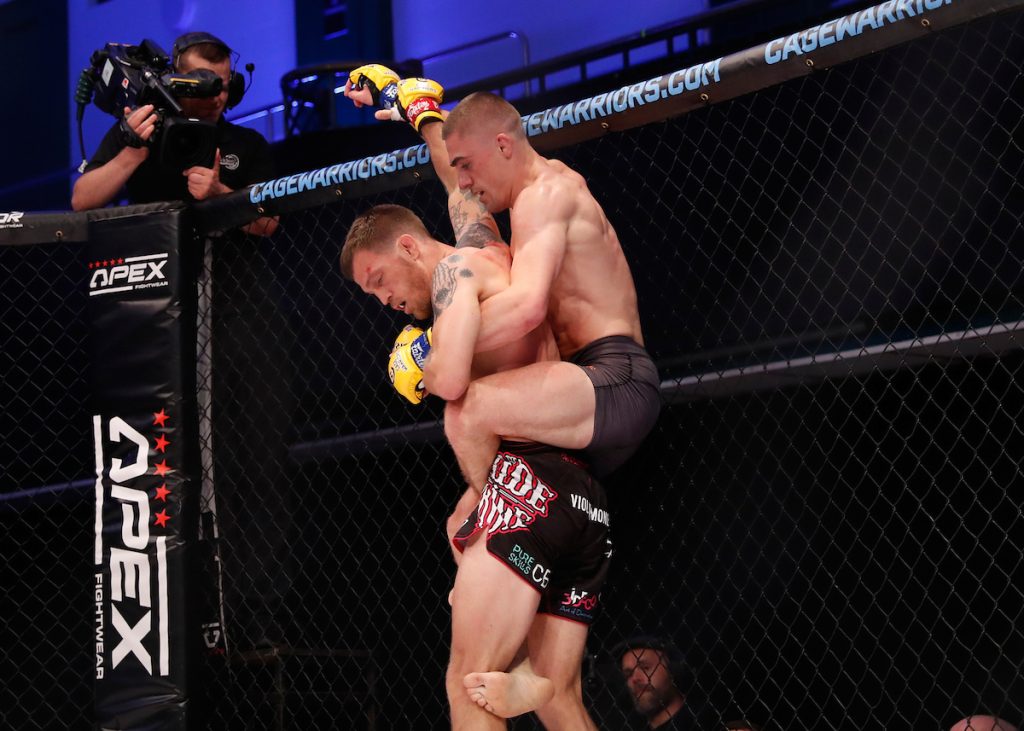 With a number of pencilled-in opponents falling through for the former title challenger, he finds himself drawing The Netherland's Daan Duijs on six days' notice.
Duijs won't be entirely unprepared though; he was, until a few days ago, slated to face fellow surging bantamweight Reece McEwan.
Perhaps atypically for a Dutch fighter, the vast majority of Duijs' wins have come by way of submission.
If there's a fighter who won't mind going hold-for-hold on the mat with him though, it's Fletcher; the Next Generation stalwart boasts five of seven professional wins by way of submission and to date, has never heard the final bell.
With all of Fletcher's pro fights taking place within the confines of Cage Warriors, he represents a significant step-up in quality for the Dutchman, but at 8-1 himself, Duijs is game and ready for the challenge.
Fletcher isn't the only Next Gen up-and-comer on Saturday's card.
Adam Cullen will look to open the show with yet another highlight-reel performance in the famous yellow gloves when he welcomes Dumitru Girlean to the promotion.
Cullen has been on a tear of late, with six first-round finishes from six pro fights – all under the CW banner – the self-proclaimed 'King of France' is rocketing towards the upper echelons of the lightweight division.
Girlean is no slouch though; he too has a 100% finish rate as a pro and rides the momentum of a two-fight winning-streak into the main card opener.
Speaking of Next Gen prospects with a penchant for slick finishes, Luke Riley returns for the featured preliminary bout against US-based Brit Kallum Parker.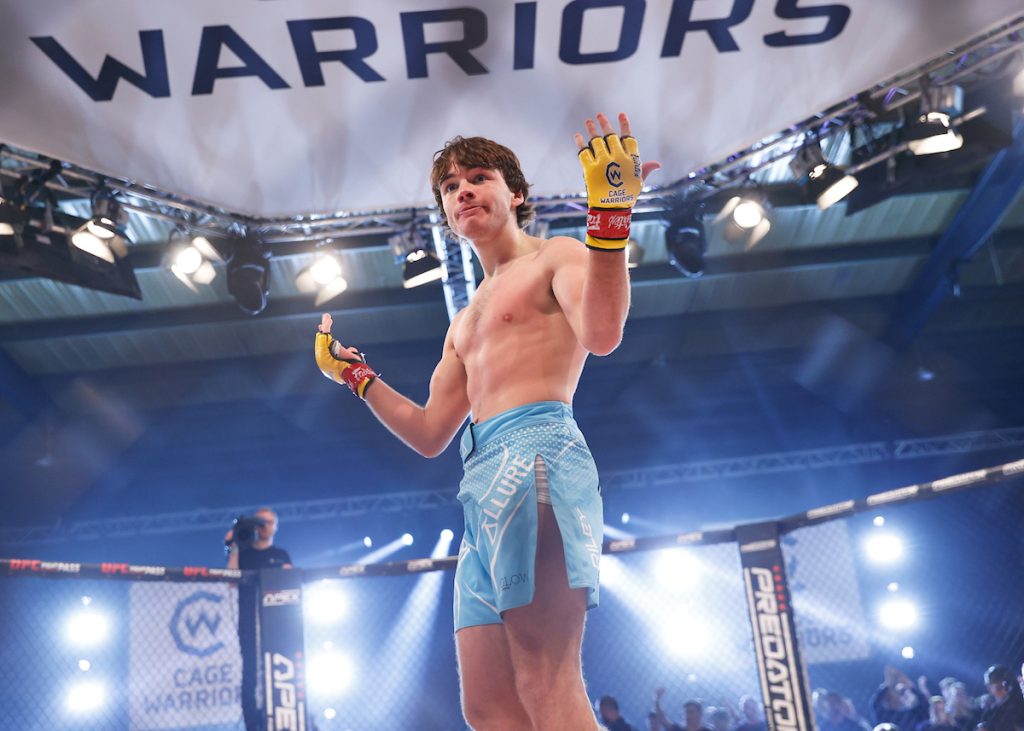 Riley is a striking savant, consistently finding his way through opponents' defences to land punishing punches, knees and elbows.
Parker – who has stepped up on a week's notice – went 3-0 to start his professional career (his most recent win was later ruled a 'no contest' in controversial circumstances).
Originally scheduled to face Nik Bagley on New Year's Eve, a debut win over Riley would skyrocket the 23-year-old to the forefront of the 145lb conversation.
Liam Gittins, a man never found in a dull fight, makes his CW return; he'll face Welshman Rory Evans in a 135lbs clash that has fireworks written all over it.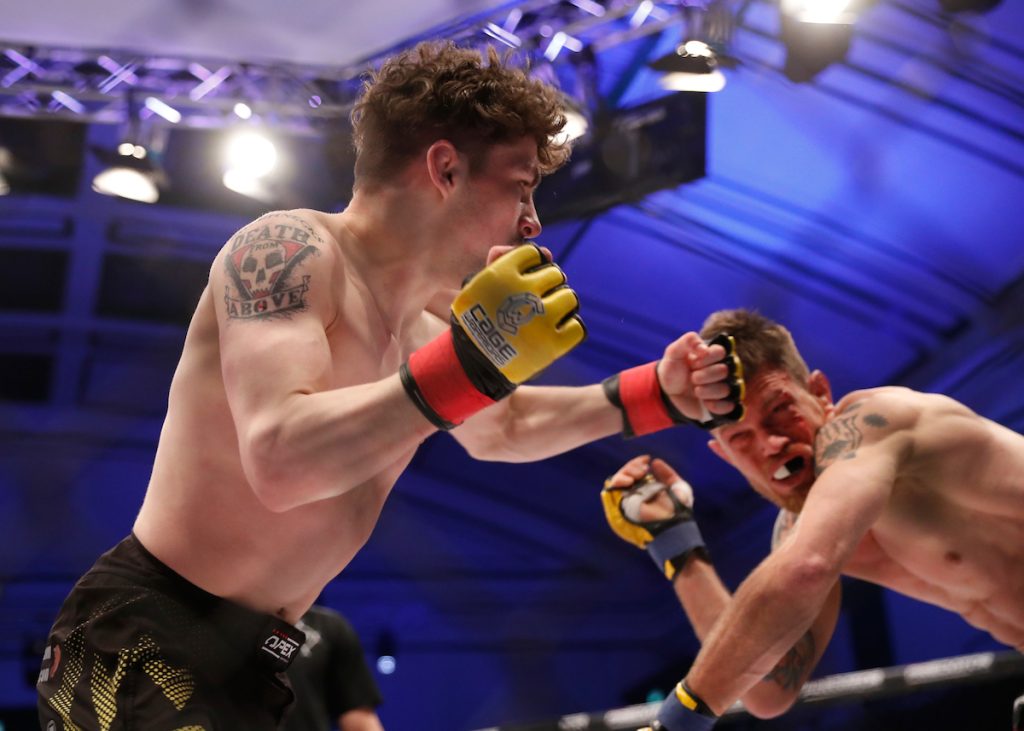 In a show opener that might just be the show stealer, Liam Molloy will look to maintain the momentum from his first CW win when he faces former title challenger Josh 'Crazy Horse' Reed, in a bout that will ensure the BEC Arena is packed out from early doors.
Elsewhere on the card, local favourite Andy Clamp returns in search of his first CW victory. He'll welcome Dutch kickboxer Ghassan Abdenabi to the promotion.
Rounding out the main card, the undefeated, heavy-hitting lightweight prospect James Power will face the toughest test of his career, when he meets hard-nosed Polish scrapper Lukasz Kopera.
In preliminary action, Madars Fleminas will seek a return to winning form against Aleksi Mantykivi. The bruising Finn is back in the famous yellow gloves almost a year after his stunning KO of Jeanderson Castro in the very same venue.
In a battle of lightweight up-and-comers, Dec Dean (1-0) meets Ieuan Davies (2-0).
Recent title challenger Chris Bungard will look to avenge an old defeat when he meets Gavin Hughes in a lightweight tilt.
One of the UK's most talked about domestic prospects in recent years, 'Crazy' Chris Price (4-0) makes his long-awaited CW debut.
He'll be welcomed to the promotion by Michal Folc, a nine-fight veteran in search of his first CW win after coming up short on his promotional debut last year.
Recently anointed BJJ blackbelt Antonio Sheldon may feel hard done by not being 2-0 in the yellow gloves, having dropped an agonisingly close decision to Milad Ahady in his debut before drawing with Jody Bakkes last time out.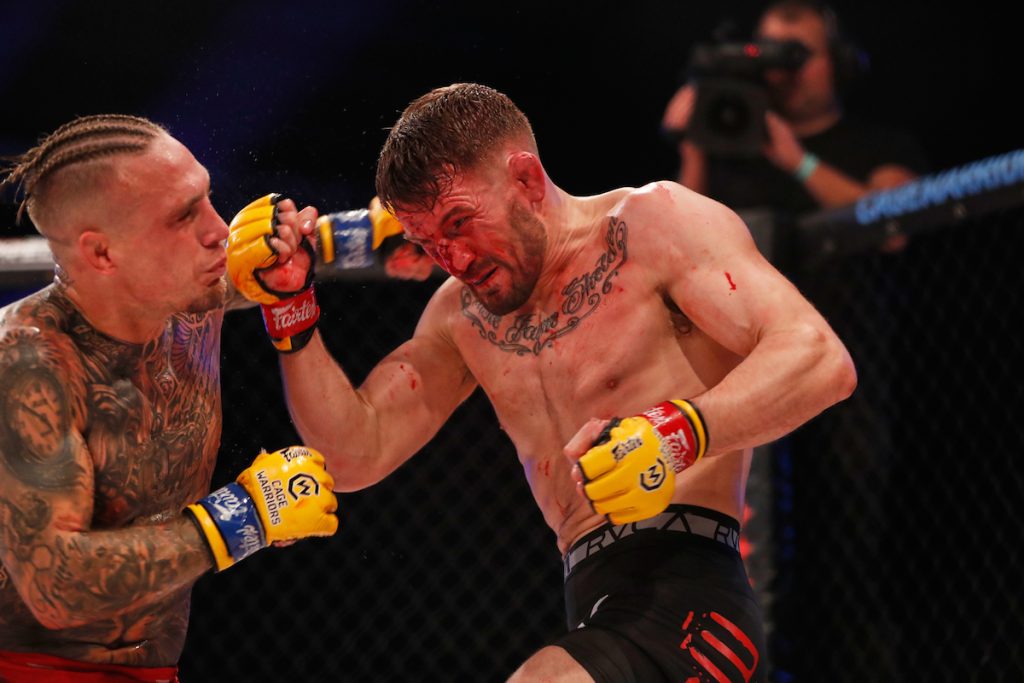 Having graced the Manchester crowd with two wild, bloody brawls, he'll look for that elusive first win against Holland's Orlando Wilson Prins; a man who has also come within a whisker of victory in CW performances against Tom Mearns and Samuel Bark.
All the action at CW 152 goes down from 5:30pm local time, streaming live on UFC Fight Pass and international broadcast partners.