2022 was a phenomenal year in which Cage Warriors celebrated two decades at the forefront of European Mixed Martial Arts with some huge events, stunning finishes and memorable moments.
Last week we honoured just a handful of those incredible scenes, with thousands of you casting your votes in our year end awards.
So for anyone who missed out, here's the complete list of CW's 2022 End of Year Award winners!
Fighter of the Year: Paul Hughes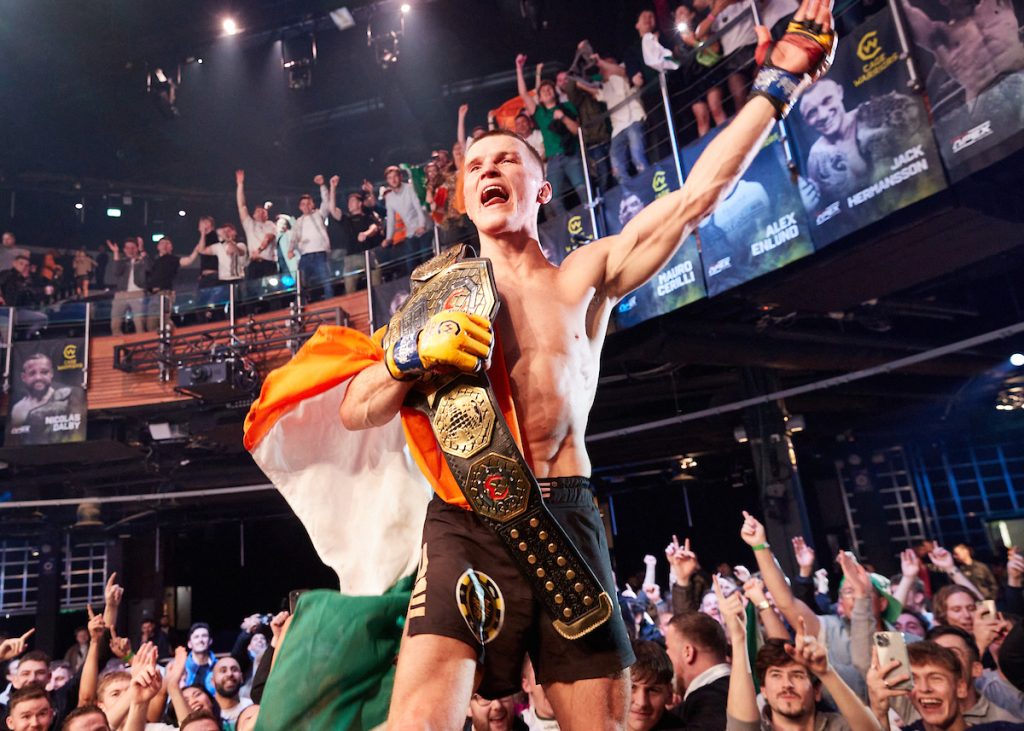 The winner by some margin with 36.4% of the votes, Paul Hughes was your choice for Fighter of the Year.
Despite injury keeping him on the shelf for much of 2022, Hughes' triumph over adversity, returning to action as a new, improved and upgraded version of the fighter we've come to know and love, was enough to earn him the nod.
2nd Place: George Hardwick (21.6%, 3rd Place: Christian Leroy Duncan (17.9%)
Breakthrough Fighter of thee Year: Caolan Loughran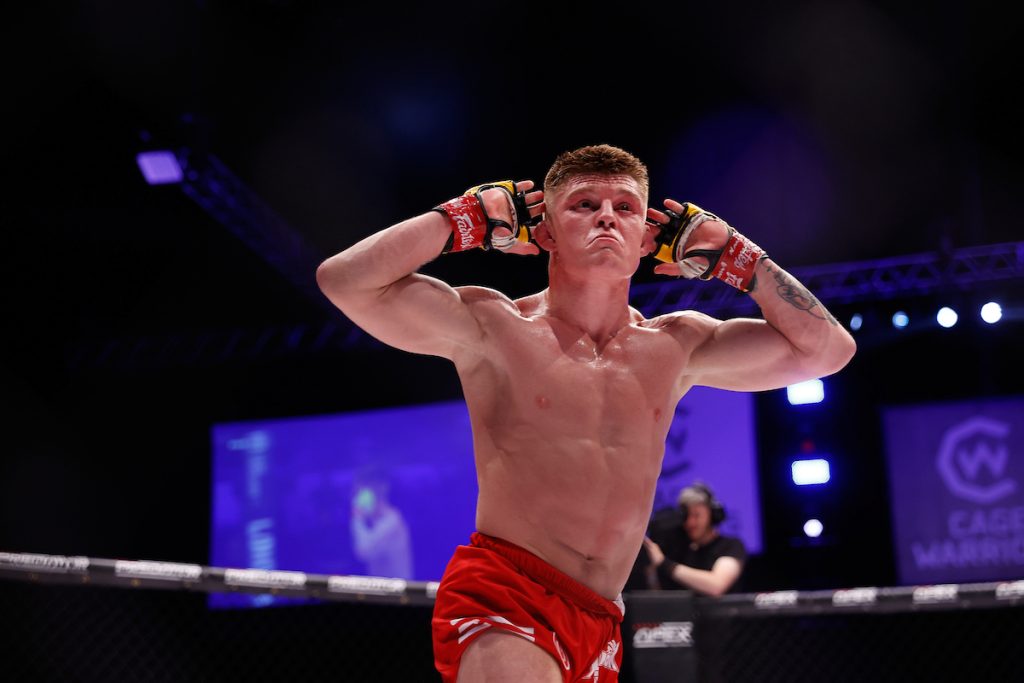 The closest vote we've ever had saw Caolan Loughran inch ahead of the pack to win Breakthrough Fighter of the Year with 26.9% of the votes.
With wins over Bakhtyaar Oryakhail, Festus Ahorlu and Luke Shanks – all by way of second-round stoppage – The Don firmly established himself as CWs next big thing in the bantamweight division, and will head into 2023 with gold in his sights.
2nd Place: Reece McEwan (26.8%), 3rd Place: Adam Cullen (26.2%)
Fight of the Year: Rhys McKee vs Justin Burlinson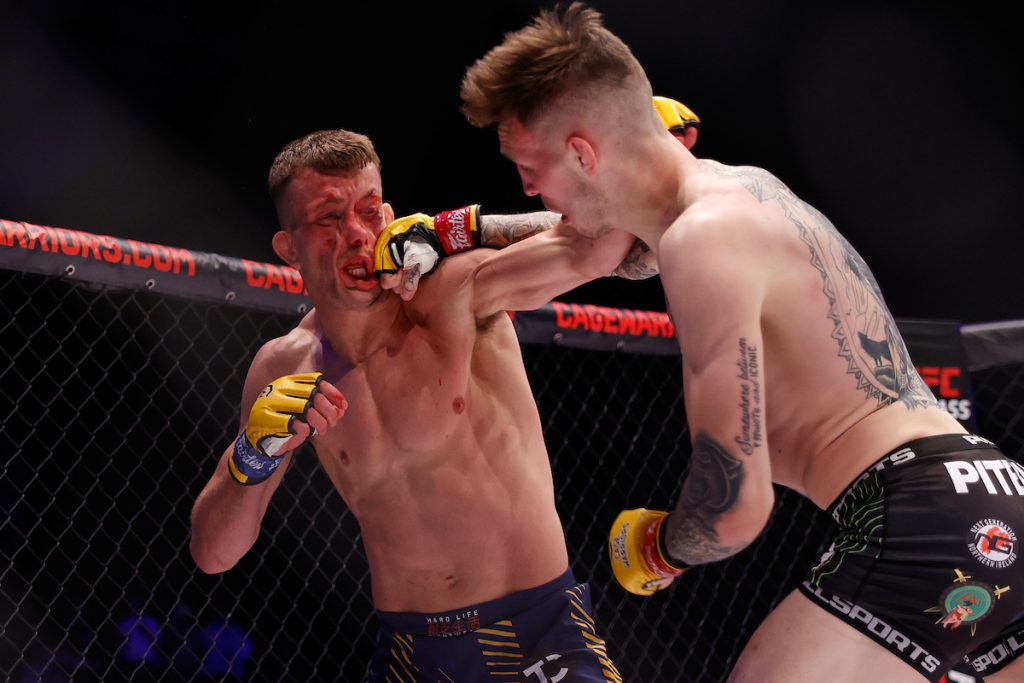 Another landslide winner with 35.2% of the votes, McKee vs Burlinson tore the roof off Belfast's SSE Arena at CW 140.
Less than eleven minutes long, but with more twists and turns than your average Netflix thriller, this blood-soaked brawl will go down in history as of the greatest CW fights of all time.
With Burlinson set to hit the comeback trail at CW 150 in London and McKee defending his title at CW 153 in Dublin, we won't have long to wait to see if either man puts in an early bid for 2023's FOTY award!
2nd Place: George Hardwick vs Kyle Driscoll (18.2%), 3rd Place: Michele Martignoni vs Dom Wooding (17.4%)
KO of the Year: Shaj Haque vs Sam Creasey
2022 had its fair share of bone-rattlers, but 28.9% of you favoured Shaj Haque's come-from-behind stunner against Sam Creasey on New Year's Eve as the best of the best.
It's not hard to see why, with 'Superman' showing incredible fortitude to pick himself up off the mat multiple times before landing the finishing blow.
2nd Place: Christian Leroy Duncan's flying knee against Djati Milan (24.1%), 3rd Place: Manny Akpan's wheel kick against Conor Hitchins (17.2%)
Submission of the Year: Adam Cullen vs Arnaud Kherfallah
Adam Cullen has been on a tear since making his CW debut, notching up a series of first round finishes to remain undefeated.
His Anaconda choke submission over Arnaud Kherfallah was enough to convince a whopping 31.3% of you to award him Submission of the Year!
2nd Place: Jordan Vucenic's standing RNC on James Hendin (26.7%), 3rd Place: Matt Bonnar's one-arm RNC against Joel Kouadja (15.7%)
Moment of the Year: Paul Hughes unifies the CW Featherweight title
There were two early front runners for Moment of the Year, but once again Paul Hughes' army of fans saw him run away with 33.3% of the votes by the time the polls had closed.
On one of the most emotionally charged nights in CW history, Hughes returned from injury, defeated his nemesis and crowd-surfed through London's indigo @ The O2 in scenes that will be etched into the memories of all who were lucky enough to witness them.
2nd Place: Shaj Haque becomes the 1st Bangladeshi-born world champion (23.4%), 3rd Place: Jimmy Wallhead captures CW gold (23.1%)
Event of the Year: CW 136 – Manchester
CW 136 took home a massive 27.5% slice of the votes to make it your event of the year, and a glance back down a card with a 100% finish ratio makes it easy to see why.
CLD's stunning flying knee to capture the 185lb title, Manny Akpan and Aleksi Mantykivi trying to outdo each other for KO of the Night honours, slick submissions from Aaron Aby and Reese McEwan and Team Next Generation running wild; CW 136 was a night to remember.
2nd Place: CW 145 – London (23.8%), 3rd Place: CW 140 – Belfast (21.7%)
You can catch up on all the Cage Warriors action from 2022 and beyond on UFC Fight Pass.
Want to be a part of the action this year? Tickets for CW 149: San Diego, CW 150: London, CW 152: Manchester & CW 153: Dublin are on sale now!