Dublin holds a special place in the heart of Cage Warriors history, with many of the promotion's most memorable moments taking place in the fine fighting city.
With CW set to return on April 29th for CW 153 to highlight a new generation of Irish talent, play-by-play commentator Brad Wharton takes a look back at five of his fondest CW Dublin memories.
Paul Redmond Submits Alexis Savidis
A fixture of Cage Warriors' Irish cards, Dublin's own Paul 'Redser' Redmond had built a reputation for crowd-pleasing bouts that always left the crowd wanting more.
Whether it was his ever-improving boxing, his Judo-style trips and throws or his feared submission game, fans – and opponents – always had to adopt a 'don't blink' attitude anytime Redser strapped on the yellow gloves.
In what would be his final fight with the promotion before a stint in the UFC, he showed exactly why his foot-lock game is one to be reckoned with.
With 'The Furious Kid' Alexis Savvidis trying to give Redmond a taste of his own medicine, it wasn't long before the Team Ryano man took charge of the exchange, snatching up a signature toe-hold at just 1:01 of the second round.
Joe Duffy Returns
It had been a rollercoaster few years for 'Irish' Joe Duffy.
We'd last seen him in action back in 2011, losing out to Ivan Mursardo in the fourth round of their CW lightweight title bout.
The Donegal man opted to take a hiatus from the sport, pursuing another dream of a career in professional boxing, where he went undefeated in ten bouts.
With MMA in his heart though, a return was inevitable, and so it was with great excitement and anticipation that we awaited Duffy's return as one half of the main event of CW 70.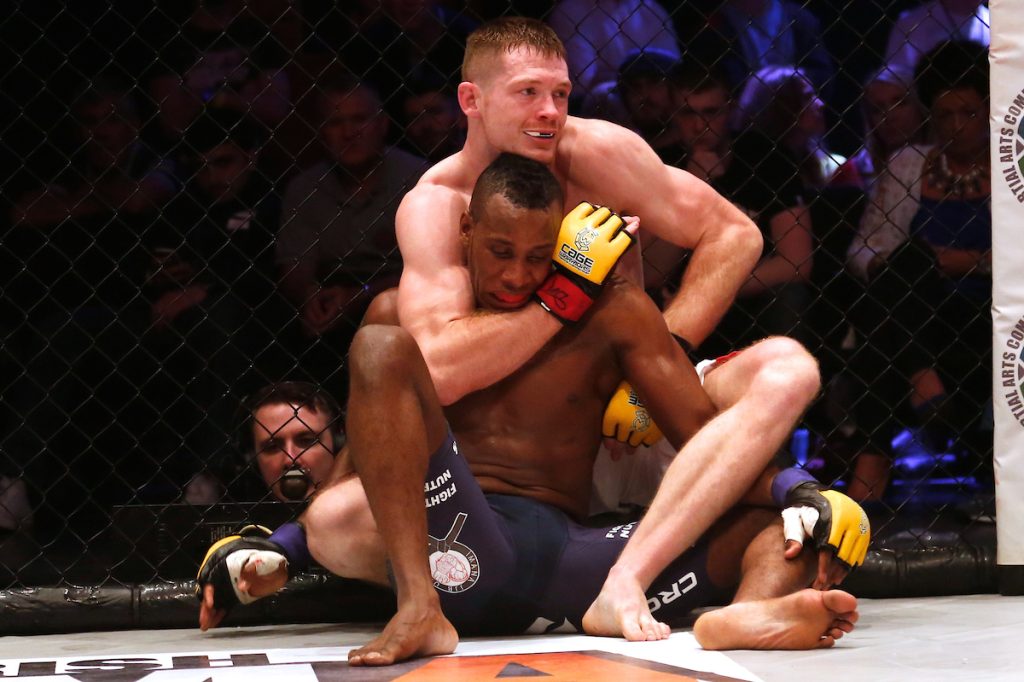 Interest in Irish MMA was at an all-time high thanks to another entrant on this list, a man Duffy had beaten in the formative years of their careers; but how would 'Irish Joe' look after three years away from the sport?
The answer came emphatically as he faced France's Damien Lapilus in front of a packed Dublin crowd.
Duffy found his groove in the opening frames, before sealing the deal with a rear naked choke in the third round.
Joe Duffy was back.
Neil Seery Captures CW Gold
It seemed that Neil Seery had done all he needed to do in MMA.
He'd had conversations to that effect with coach Andy Ryan, but the boss man convinced him to carry on rolling the dice.
And so it came to be that in 2013, on the back of a three-fight winning streak, '2Tap' ended up as an entrant in a proposed CW Flyweight tournament.
As is so often the case in MMA though, things didn't exactly go to plan.
Call it a twist of fate or the stars aligning; from the brink of retirement, Seery suddenly found himself fighting for the title outright against one of Europe's finest, Mikael Silander.  
The bookmakers had made him a significant underdog, but the Dubliner hadn't read the script.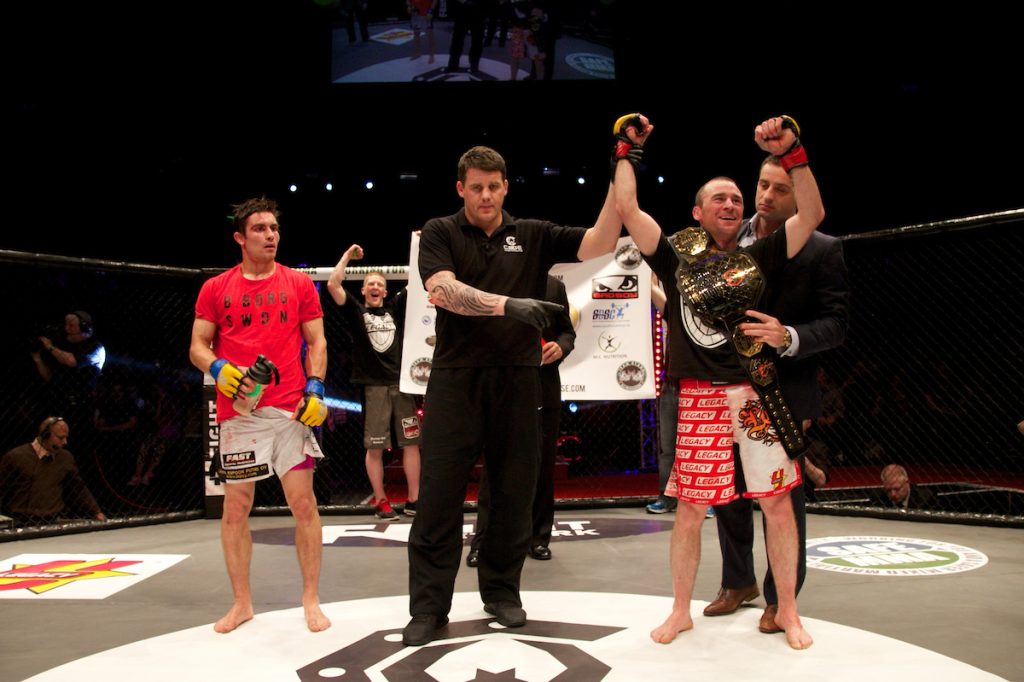 With the crowd at the iconic Helix behind him, Seery made a believer out of everyone as the fight wore on.
When the win finally came thanks to a third-round armbar, the venue erupted; the standing ovation that followed will be fondly remembered as one of the most emotional moments in CW history.   
Cathal Pendred Punches His Ticket to the UFC
Cathal Pendred was the workhorse of the CW welterweight division; his ability to chip away at an opponent's spirit made him a massive problem for Europe's 170lb'ers.
When he faced feared Frenchman Gael Grimaud for the title in London at CW 52, it felt like he'd brought a little slice of Dublin with him.
It was only fair then, that his first defence should take place a little closer to home.
Three months later the stage was set; UFC veteran Che Mills was the name, Dublin's Helix was the location.
The pressure was definitely on; the crowd was still riding a collective high from Neil Seery's capture of the flyweight belt, so it was up to 'The Punisher' to send them home happy.
Pendred did what Pendred does, bossing the fight and giving his opponent little room to operate.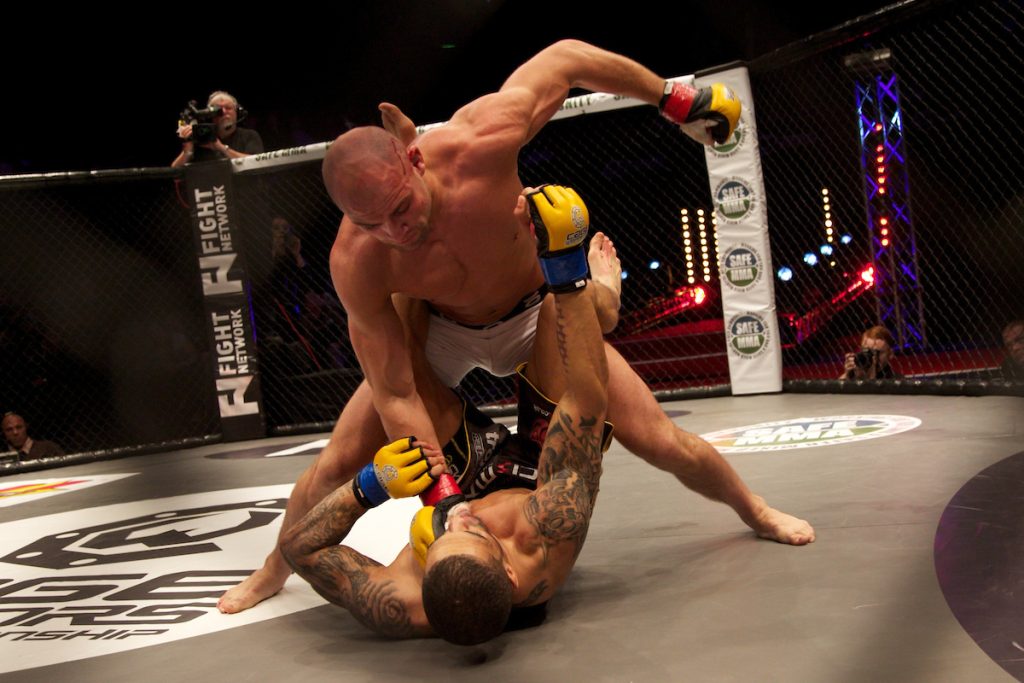 Usually, when a fight ends via injury, it's a bit of a damp squib, but when Mills crumpled to the mat in the third round, there was no doubt who'd rightfully won the fight.
The celebrations were raucous; Pendred called his shot and the UFC answered, another crest on the wave of Irish MMA on the global stage.
Conor McGregor: Champ Champ
It had to be, didn't it?
The story of an apprentice plumber on social welfare becoming the biggest icon the sport of MMA has ever produced will likely never be topped, or even equalled.
It all started one cold, stormy night in Dublin.
The smooth, clean and crisp left hand that put paid to Ivan Buchinger really was a shot heard around the world, but it was amplified by thousands of the Dublin faithful, packed to the rafters of The Helix for what would turn out to be the New Year's Eve celebration of a lifetime.
McGregor's 'Champ Champ' moment wasn't even supposed to happen; 'The Notorious' one had originally been pencilled in to defend his featherweight title against then-rival Jim Alers.
When 'The Beast' was forced out of the fight with an injury, the decision for McGregor to move up and face one of Europe's best was practically off the cuff.
The rest, as they say, is history.
Cage Warriors returns to Dublin's 3Arena on Saturday, April 29th for CW 153 – Tickets are on sale now!