In over twenty years as Europe's Leading MMA Organisation and with well over 100 athletes graduating to the UFC, The Ultimate Fighter or the Contender Series, Cage Warriors has firmly established itself as 'The Draft' of mixed martial arts; the number one route for those who think they have what it takes to reach the top of the sport.
Since 2010, CW has played a pivotal role in the rise of multiple waves of Irish MMA superstars, from Conor McGregor to Rhys McKee and now, a new generation of up-and-comers looking to follow in their footsteps.
The Past
Cage Warriors may have crowned its first Irish champion in Paul McVeigh back in 2003, but it wasn't until 2010, when current President Graham Boylan took the helm, that the spotlight was truly shone on Irish MMA.
Following a show at Cork's Neptune Stadium that featured the likes of Ais 'The Bash' Daly, Joe Duffy, Cathal Pendred, Artem Lobov and more, fighters on the domestic circuit finally had a place to develop their talents and showcase their skills on a global stage.
Before long, Irish fighters became a fixture of CW events and in the summer of 2012, the game changed forever.
Conor McGregor, the apprentice plumber from Crumlin, captured featherweight gold in Dublin.
Just months later, teammate Chris Fields, the current Head Coach of Team KF, claimed the middleweight title in the finals of an eight-man tournament in Amman, Jordan.
On December 31st, a night that would go down in MMA history, McGregor returned to become CW's first-ever simultaneous 'Champ-Champ', defeating Ivan Buchinger on New Year's Eve at The Helix.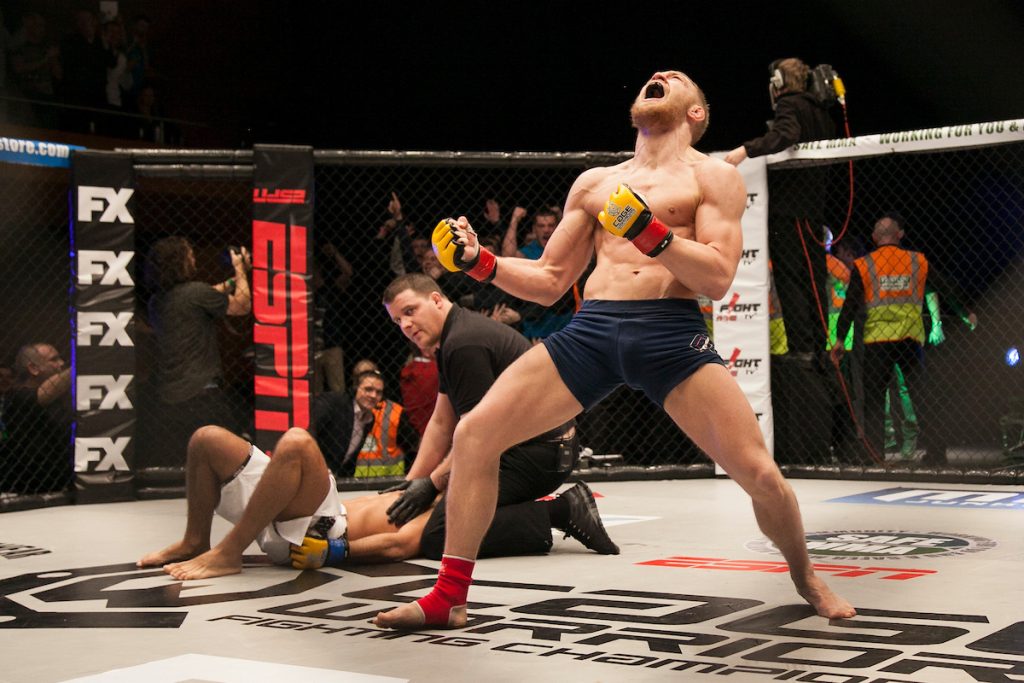 McGregor's win kickstarted a revolution, and soon the likes of Pendred and Team Ryano's Neil Seery would follow in his footsteps as Cage Warriors champions scooped up by the UFC.
Paul Redmond and Joe Duffy would also go on to compete on the world's biggest stage.
The Present
Between 2012 and 2014, four Irish champions would hold five CW titles between them; in 2023, it feels another revolution is firmly underway.
In June of 2021, Joe McColgan led the charge for a new wave of Irish MMA, submitting the previously untouchable Agy Sardari to claim lightweight gold at CW 124.
Just a day later at CW 125, 'The Future' Ian Garry followed in Cathal Pendred's footsteps, capturing the welterweight title at the cumulation of a 170lb tournament.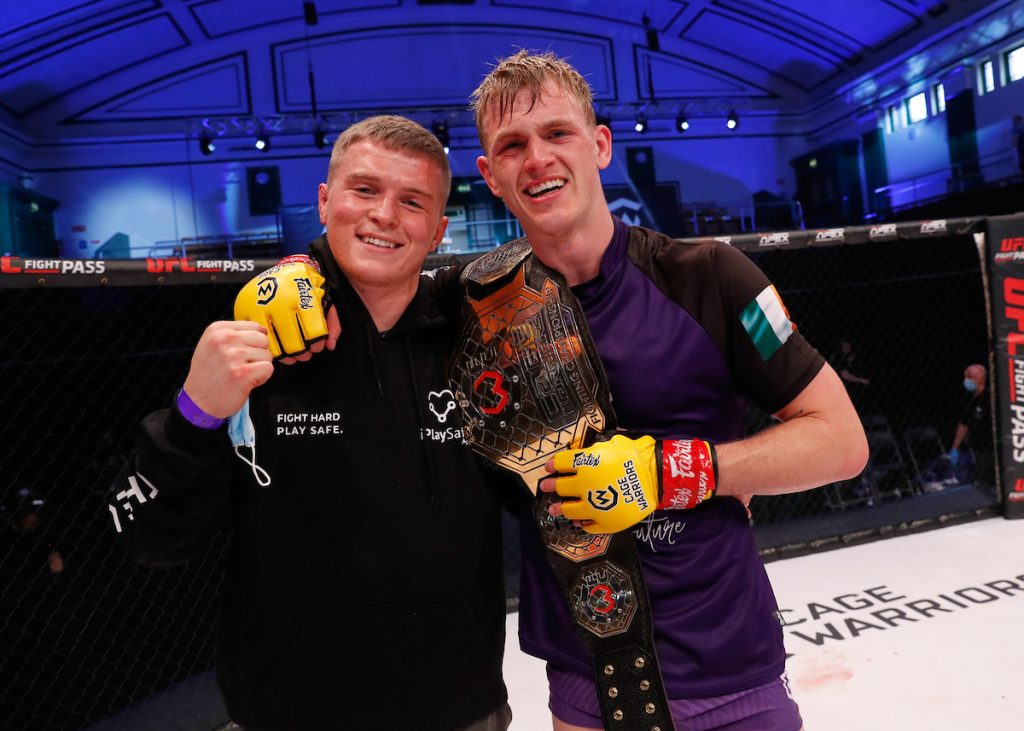 In October of that year, Derry's Paul Hughes was crowned Interim Featherweight Champion following an intense five-rounder with French superstar Morgan Charriere; he would go on to unify the division in an instant classic with old rival Jordan Vucenic 13 months later.
2022 saw Ballymena's Rhys McKee lift welterweight gold as he looked to begin his journey back to the UFC. 'Skeletor' would emerge victorious from a title unification bout for the ages against UKMMA legend Jim Wallhead the following April, as Cage Warriors returned to Dublin's 3Arena for the first time in six years.
Most recently, Tyrone's Caolan Loughran walked into enemy territory in May, beating Italy's local favourite Dylan Hazan to become the latest CW bantamweight champion.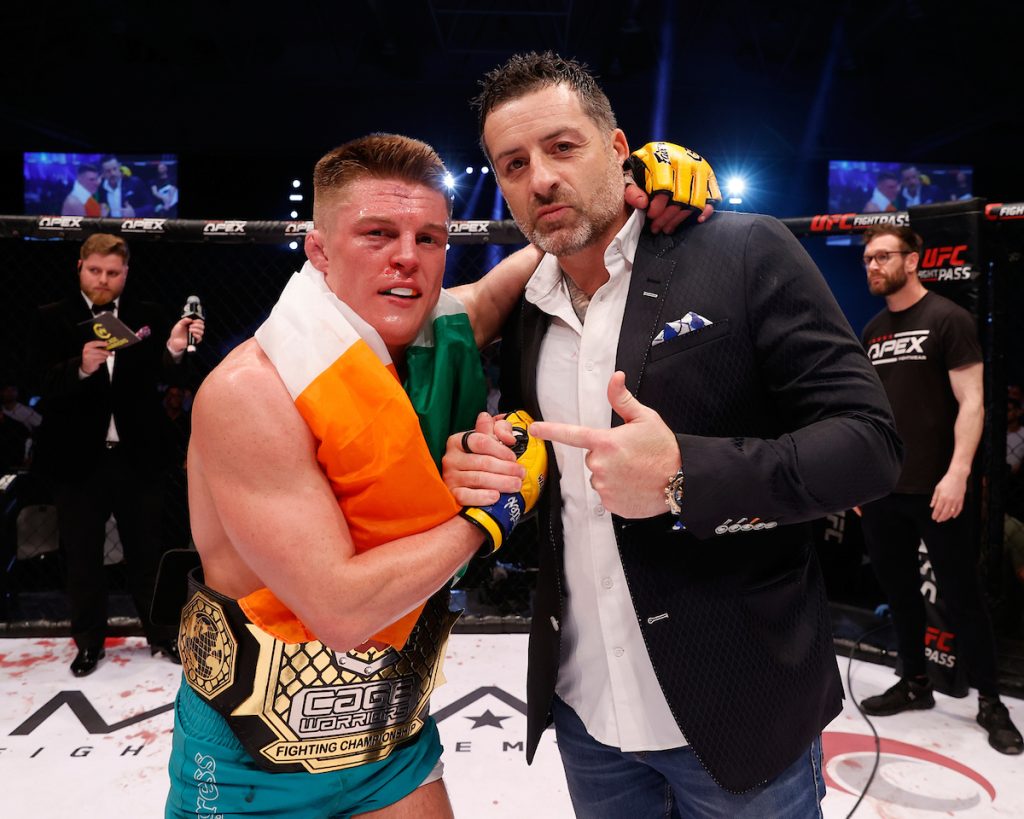 That gives the Emerald Isle another five CW titles in the space of two years, a feat reminiscent of the initial rise of Irish MMA.
The Future?
CW 153 was a showcase for Irish MMA far beyond its main event.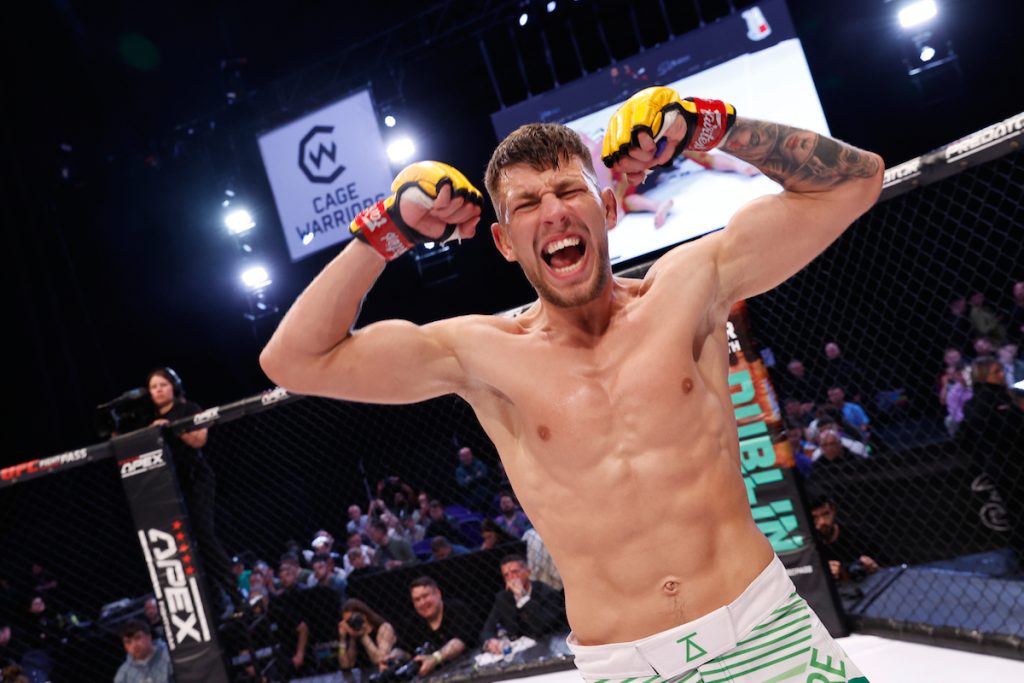 No less than eight teams spanning the entire island were given the platform to shine at the 3Arena, and with the likes of Team Ryano, Team KF, CMAC, FAI, NG and more turning in incredible performances in both victory and defeat, it's fair to say that the best may be yet to come.
Nobody can predict the future, but if the past is anything to go by, the Cage Warriors X Irish MMA story is just getting started.