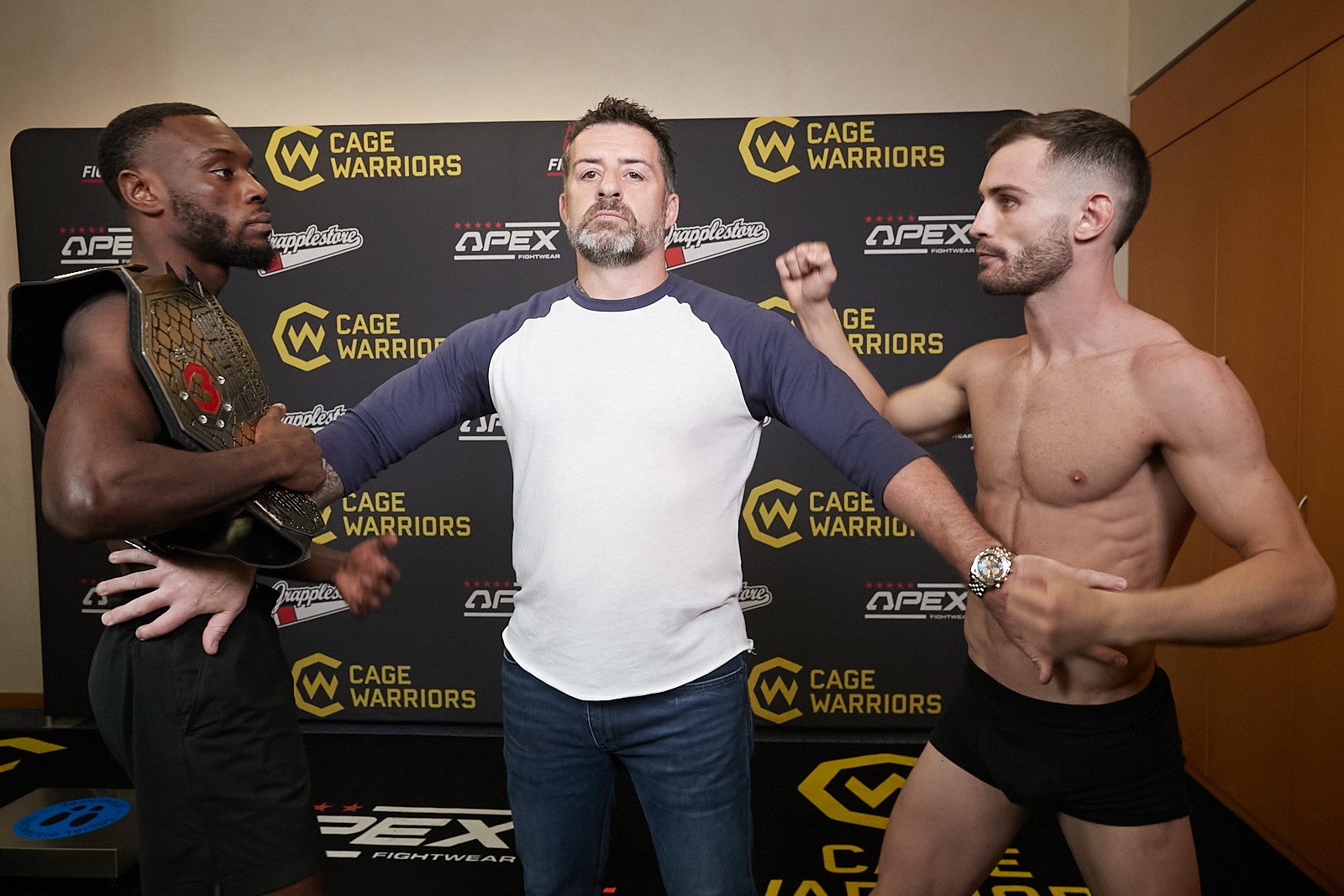 Dominique Wooding's bantamweight belt will be on the line against home favourite Michele Martignoni in the main event of CW 144 after both fighters successfully made championship weight.
A historic card in Rome, headlined by the title fight, will take place at Fiera Roma for our maiden event in Italy.
The featherweight match-up between Morgan Charrière vs. Alberth Dias is now off due to Dias not making weight as he came in at 150.5 lbs (4.5 lbs over the contracted amount). Morgan Charrière will be scheduled to fight on an upcoming Cage Warriors event.
The fight card also saw a late replacement this week with Daan Duijs having to withdraw from his fight with Dylan Hazan due to an injury. Jefferson Machado De Filippis stepped up in his place, with himself and Hazan making the agreed 140lbs catchweight.
The rest of our fight card is set for CW 144, all of which will be LIVE on UFC Fight Pass from 7.45pm (CEST) tomorrow night.
Cage Warriors 144 | LIVE on UFC Fight Pass
Main Card – 9pm (CEST)
Dominique Wooding (c) (134.9lbs) vs. Michele Martignoni (134.6lbs) | Bantamweight title
Carlo Pedersoli Jr. (168.7lbs) vs (170.2lbs) Madars Fleminas | Welterweight
Dylan Hazan (137.9lbs) vs. Jefferson Machado De Filippis (137.8lbs) | 140lbs Catchweight
Jasmine Favero (135lbs) vs. Awa Sow (134.5lbs) | Bantamweight
Micol Di Segni (115.6lbs) vs. Bryony Tyrell (114.7lbs) | Strawweight

Prelims – 7.45pm (CEST)
Emanuele Zaccaria (134.5lbs) vs. Bogdan Barbu (135.7lbs) | Bantamweight
Dario Bellandi (186lbs) vs. Joan Arastey (183.4lbs) | Middleweight
Emanuele Sabatino (168.1lbs) vs. Karol Michalak (170lbs) Welterweight