The second part of an Unplugged double header goes down on Sunday evening at the BT Sport Studios in Stratford, England, in front of a specially invited VIP audience.
What better way to bring the curtain down on an epic three weeks of action than a huge lightweight title bout between 'King' George Hardwick and 'The Bad Guy' Chris Bungard?
The last time a title was up for grabs at a session of Unplugged was back in 2019, when Jack Cartwright's star was born at the BT Sport Studio.
Entering a one-night, four-man tournament for Jack Shore's recently vacated bantamweight championship as the rank outsider, Cartwright stunned the world – and his opponents – with a pair of brutal knockouts to sweep the field.
Cartwright toppled two former title challengers to capture gold, dispatching of Scott Malone in just 49 seconds before finishing Marko Kovacevic in three-and-a-half minutes.
While the participants in Sunday's lightweight title fight will only have to compete once, the stakes will never have been higher for Hardwick and Bungard.
Newly minted champion 'King' George has spoken about turning down a late-notice opportunity to compete on the UFC's recent Paris card following his dramatic title win in London earlier this year.
After dropping American Kyle Driscoll with a thumping body shot to capture the 155lb title, the Middlesbrough man was mid-vacation and still nursing wear and tear from his previous fight when the call came.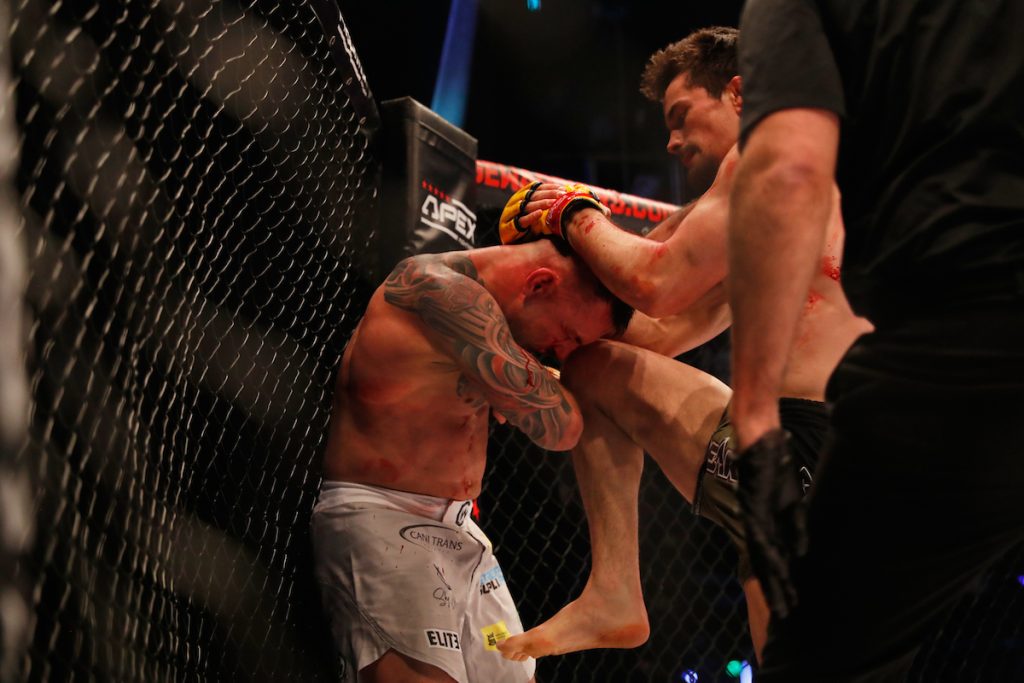 Still, Hardwick knows that the right eyes are on him and feels that a showcase performance against Bungard could be what puts him firmly at the top of the UFC's shopping list ahead of their March return to the UK.
Chris Bungard knows he could turn the lightweight division on its head with a big win on Sunday.
The Scotsman, a ten-year veteran of the sport, exploded onto the CW scene with an impressive showing against Erick da Silva in August.
The pair set a relentless pace in the sweltering summer heat, engaging in an all-out fifteen minute punch up that brought the crowd to its feet.
Originally slated to compete last week in Manchester, Bungard took the opportunity to face Hardwick on less than a month's notice, and will be war-ready heading into the CW 147 headliner.
Happy to brawl it out on the feet, 'The Bad Guy' also possesses a fearsome submission arsenal and a wealth of big fight experience.
Speaking of big fights, they don't come much bigger than the return of 'The Last Pirate' Morgan Charriere.
With a featherweight title rematch against Jordan Vucenic and an October return against Alberth Diaz nixed through no fault of his own, Morgan is keen to remind everyone why he is one of France's favourite fighting sons.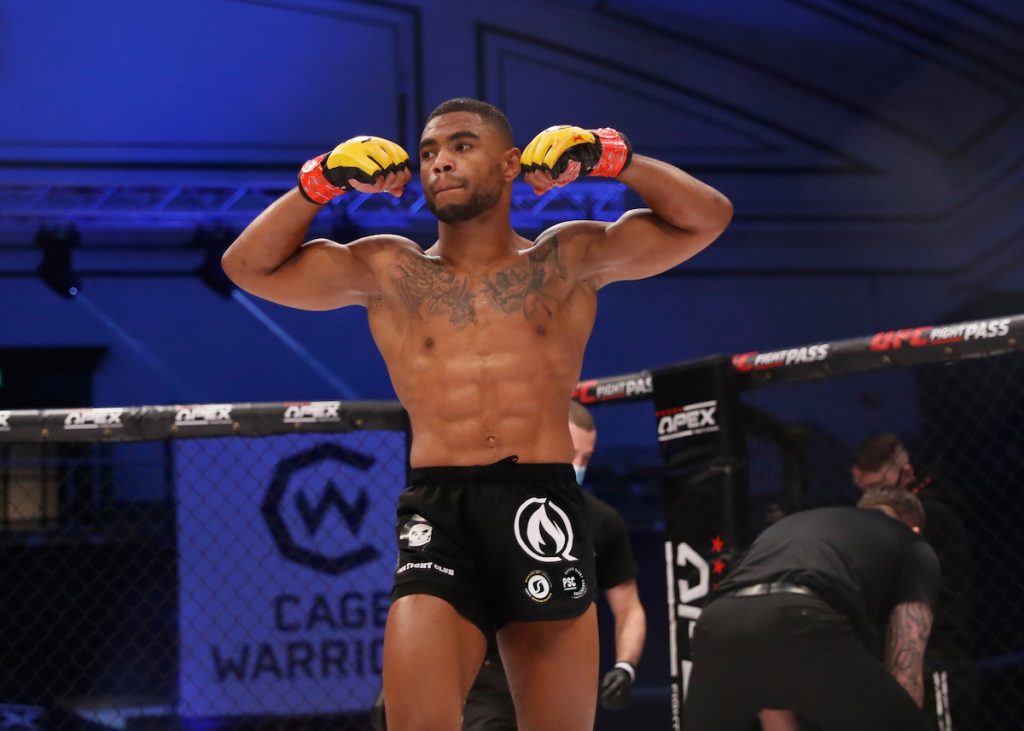 A slick, powerful boxer, Charriere is equally at home burying power punches into an opponent's midsection or snapping off crisp combinations.
He'll need every tool in his arsenal to get by Croatia's #1 ranked featherweight: Daniel Bazant.
A student of European MMA pioneer Zelg Galesic, Bazant is currently riding a career-best run of form.
After outpointing Rony Jason in March, the 31-year-old stopped Iuri Alcantara in early September.
With two former-UFC scalps on his record, a win on Sunday would no-doubt skyrocket Bazant to the top of the CW featherweight rankings.
Elsewhere on the card, powerful middleweights Will Currie and Michael Tchamou will slug it out as they look to advance through the 185lb division.
After coming up short in his CW debut, Tchamou has been on a tear, stopping his last two opponents in a shade over two minutes combined.
Currie meanwhile aims to close out 2022 on a high by securing his third victory of the year at 'Jaguar's expense.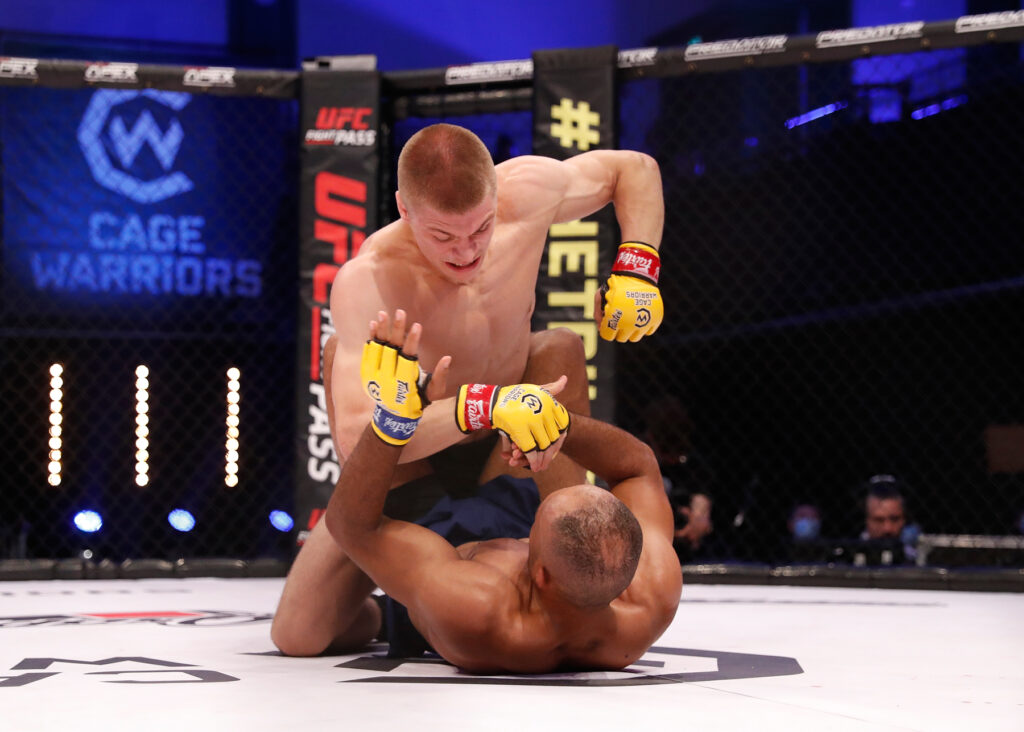 A win would extend 'Drago's current streak to four, putting the young Londoner firmly back in the middleweight title picture following a pair of 2021 defeats at the hands of Christian Leroy Duncan.
Also on the bill, Brazilian scrapper Erick da Silva will aim to put the memories of his unsuccessful debut behind him, as he takes on Belgian bruiser Jan 'Q-Bomb' Quaeyhaegen.
Da Silva lost a competitive decision to main-eventer Chris Bungard in August, while 'Q-Bomb' made a successful return to MMA against Kieran Lister in April, scoring a sensational third-round TKO.
Opening the show, highly-touted Team KF prospect Omran Chaban looks for his third CW win when he takes on George McManus.
'The Lebanese Gorilla' returned to CW in May, for the first time since 2019, snatching up a first-round Anaconda choke against Jack Dedames.
'The Hangman' also impressed last time out, latching on to a picture-perfect rear naked choke less than three minutes into his bout with Milton Alfonso Cabral.
All the action from CW 147: Unplugged Part 2 goes down from 21:00 GMT and streams live on UFC Fight Pass.