Cage Warriors is making its long-awaited return to Cardiff on Saturday night, the first time anyone will have strapped on the famous yellow gloves in the great fighting city since 2019.
With a middleweight slugfest in the headline slot, backed up by a card filled with surging contenders, hot prospects and those looking to leave their first marks on the sport, all the ingredients are in for another CW Cardiff classic.
In the evening's main event, a pair of veteran middleweights will throw down in a bout that could well decide the next challenger to the 185lb title currently held by Mick Stanton.
Matt 'The Beast' Bonner has been on fine form since returning to the 185lb division. In fact, the only blemish on his record of late was his sole bout at 170lbs against Oban Elliott.
The former middleweight champion has notched up a pair of decisive finishes in his most recent outings, punching himself to victory against Alan Carlos and Guilherme Cadena.
Ahead of his bout with long-time UFC veteran Darren Stewart, he's promised to conclude his business before the final bell, and give fans a value for money performance while doing so.
Darren 'The Dentist' Stewart is also currently in fine form, having put up back-to-back wins since current champ Mick Stanton spoiled his CW return.
Like Bonner, Stewart too has a win over veteran campaigner Cadena (and if you're keeping count, managed to get the job done about 45 seconds faster), but his most notable outing of late came in Rome against top middleweight Leon Aliu.
Known for favouring a 'stand and bang' style of fight, 'The Dentist' instead put on a composed, clinical, grapple-heavy performance to earn a lopsided points victory.
With both men having unfinished business with current champ Stanton, all eyes will be on Saturday night middleweight main event.
All eyes will also be trained on Reece McEwan's (6-1) co-main encounter with Brazil's Leonardo de Oliveira (8-5).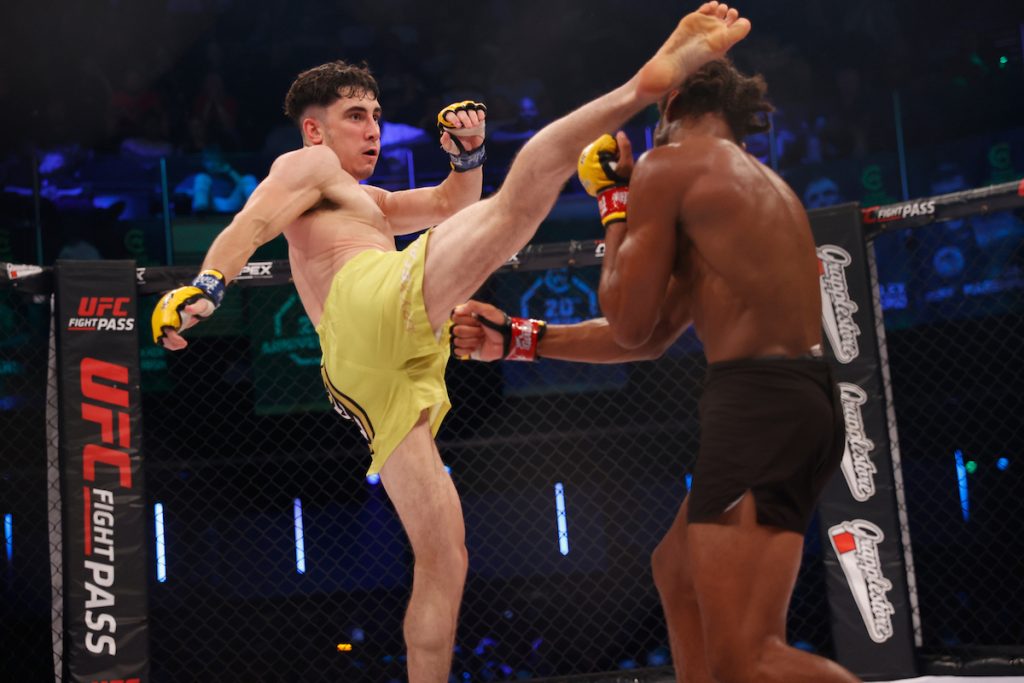 The BJJ blackbelt counts five submission victories on his ledger, and recently went the distance with former CW champion Samir Faddine.
He represents another step up in competition for McEwan, who many regard as being well on the way to the top of the bantamweight pecking order.
It's a big fight for the popular Scotsman, one that could put him in a very strong position for the home stretch of his 2023 campaign.
Speaking of big fights, this time in the literal sense, light heavyweights Andy Clamp (11-2) and Ghassan Abdenabi (4-0) are set to meet in a rescheduling of their CW 152 clash that failed to materialise.
Clamp, who was taken ill shortly before their bout, is a veteran of the UK circuit, with over a decade in the game. Having debuted on CW as an amateur back in 2013, he returned in the professional ranks 9 years later.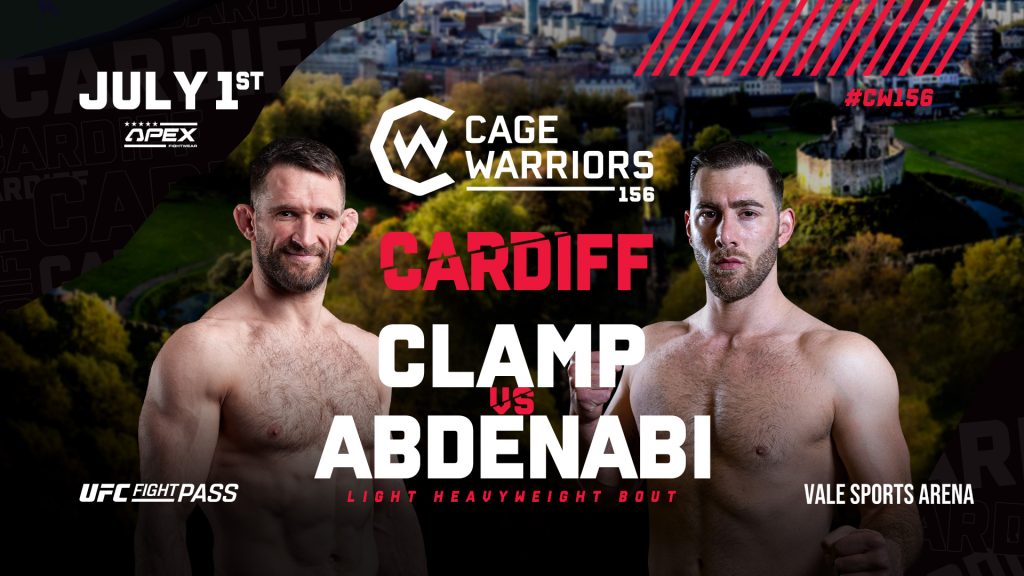 While he came up short on the night against eventual title challenger Chuck Campbell, Clamp's strong takedowns and top-heavy ground game are a clear threat to anyone in the division.
Against Abdenabi then, we should be in for a classic striker-versus-grappler affair. The Dutchman has a background in kickboxing and at 6'4, is a physical match for Clamp, who usually enjoys a pronounced height advantage.
Elsewhere on the card, top UK prospect Jack Eglin (3-2) returns in search of a second CW victory.
A former CW Academy amateur champion, Eglin racked up a pair of pro wins on the CW Academy South East, before running into fellow prospects Luke Riley and Sam Kelly for his first two fights in the famous yellow gloves.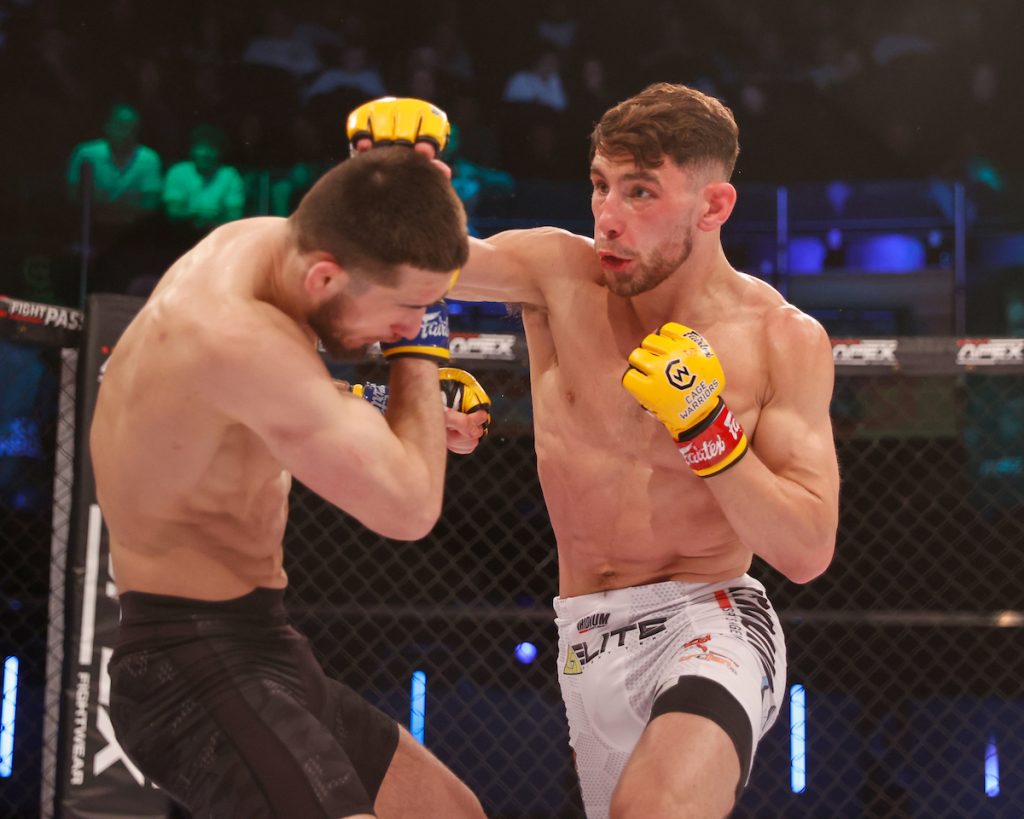 Having bounced back in style against Ilie Meryacre in March, Eglin gets his next test in the shape of local favourite Rory Evans.
Evans (5-4) recently put together a streak of four wins (including three in the yellow gloves), defeating the likes of Brad Evans, Jimmy Fell and Weslley Maia. The Fell victory is of particular note, coming by way of a hellacious ground 'n' pound KO.
After faltering against CW favourite Liam Gittins in April, The Welshman will be looking to get back to winning ways at Eglin's expense.
Opening the main card, Dan Kneil (1-2) welcomes former CW Academy amateur champion Jimmy Quinn (0-0) to the professional ranks.
In preliminary action, France's Yohan Salvador (3-4) faces Wales' Scott Pedersen (3-3-1), a man with a wealth of combat sports experience as both an amateur and outside of MMA.
One of the top prospects to come out of The MMA Fight Academy reality project, Milad Ahady (5-1) will be looking for his third win in the yellow gloves when he faces Brazilian veteran Marcondes Bastos.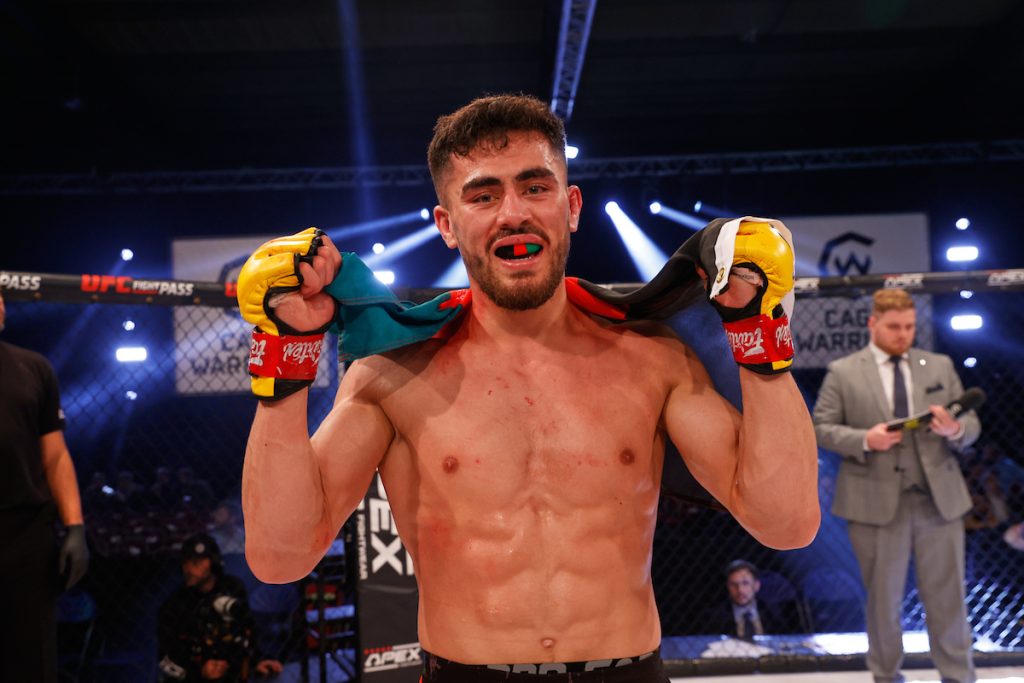 Seasoned amateur Stephanie Evans (0-1) will be on the hunt for her first pro win when she welcomes Poland's Małgorzata Tkocz to Cage Warriors.
In the evening's opening bout, El Hadji Ndiaye will attempt to right the ship against another MMA Fight Academy project, Moldova's Marin Vetrila.
Cage Warriors 156 goes down this Saturday night at Cardiff's Vale Sports Arena, with every fight airing live on UFC Fight Pass and international broadcast partners!