If you're a fan of big fights at 145 lbs, then the upcoming CW 157 – A.K.A. Featherweight Fun Fight Friday – might just be the card for you. 
With no less than eight bouts scheduled in one of Cage Warriors' most stacked divisions, #CW157 is a showcase for the division that once called the likes of Conor McGregor, Paddy Pimblett, Jim Alers, Alex Enlund, Nad Narimani and more champions. 
Why not start with some of those illustrious former champs then?
Jordan Vucenic is, pound for pound, one of the most complete fighters to strap on the famous yellow gloves in recent years. Along with Morgan Charriere and current champion Paul Hughes, Vucenic was part of an elite trio who split a number of classic bouts between them, often by the thinnest of margins.
Now firmly on the comeback trail after dispatching Italian wunderkind Tiziano Ferranti back in March, 'The Epidemic' may well be one crack of the whip away from another chance to call the division his own.
The Corby man has his hands full on Friday night though; Brice Picaud is no pushover, quite the opposite in fact.
Holding black belts in both Karate and Judo and with an armed forces background that guarantees his conditioning and mental fortitude will be sharp as a tack, the Frenchman is a fearsome proposition.
More to the point, the man has been on fire in competition of late; 'Lion Kid' has won six of his last seven including four straight, finishing opponents with low kicks, knees, punches and all manner of submission holds. 
From a Frenchman vs a former champion to a French former champion; there's rarely a Morgan Charriere appearance that doesn't leave an impression on a Cage Warriors card.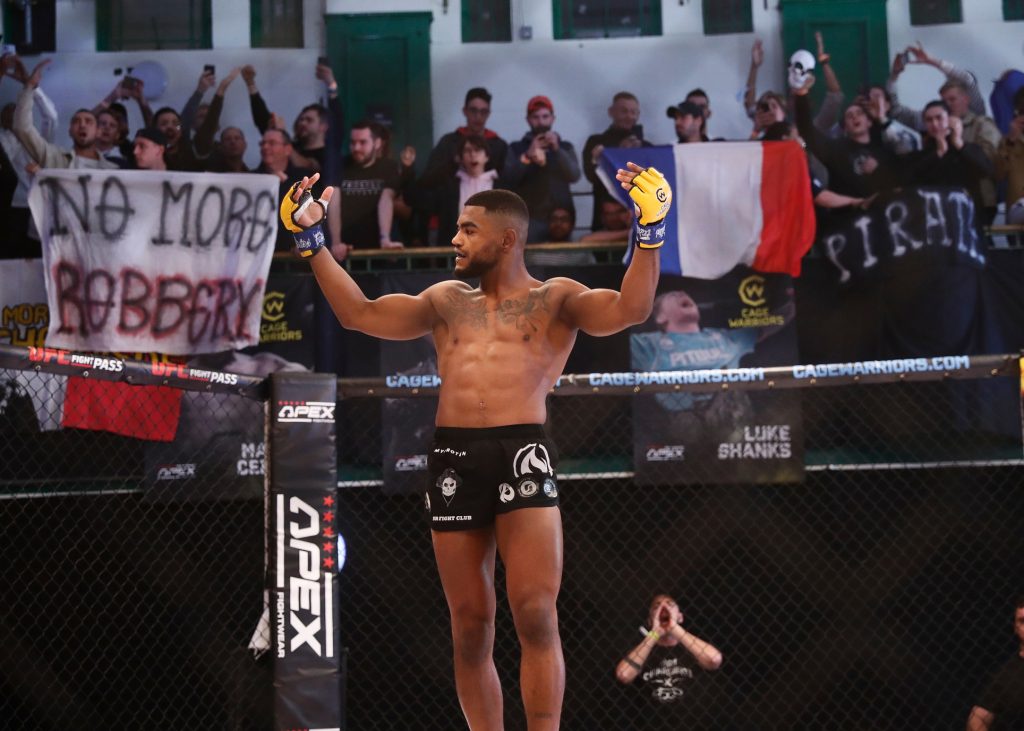 This outing might be 'The Last Pirate's most intriguing yet. Last time out versus Pedro Souza we saw a more vicious side of the usually ice-cold Charriere, as he cleaved his opponent's forehead open with a series of razor-sharp elbows after spending a frustrating couple of minutes lodged in a modified triangle choke. 
If he needed any extra impetus to rediscover that wild side, Diego Silva (who had been flown out as a backup opponent for his last bout in Dublin) instigated a backstage war of words following Charriere's stoppage of Souza, and the back-and-forth has spilt out into the social media arena since.
To cut a long story short, both men have a point to prove come Friday night.
With two former champions covered, let's get into a man many are tipping to be a future title holder.
There's a CW pedigree within the Hardwick family; George is an outgoing champ, currently set to appear on Dana White's Contender Series this summer after running amok in Cage Warriors' lightweight division over the last two years.
Harry is clearly cut from similar cloth; a fearless, relentless puncher with as much style as he has substance.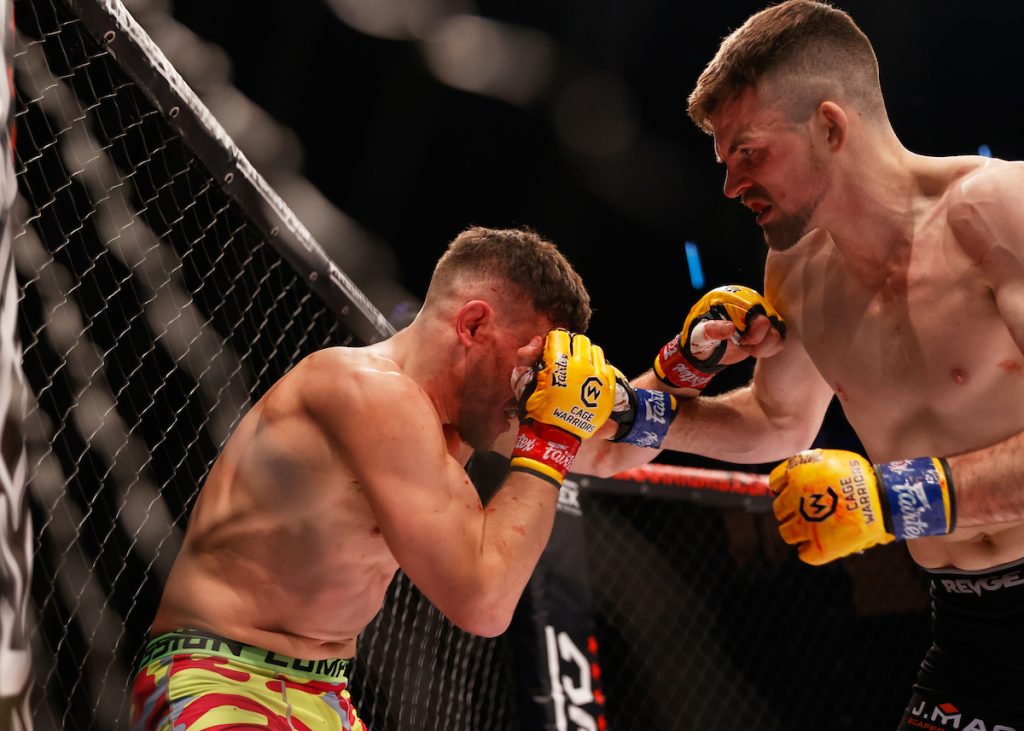 Standing in front of him for fifteen minutes is going to be a bad time, point being.
Still, Team Nogueira's Vitor Estevam must have seen a potential exploit; undefeated at 6-0, he welcomes a serious step up in competition against the Middlesbrough man, and he's travelling halfway across the world to test his mettle. 
Not to be overshadowed by former champions or those with the potential to be next in line, one of Europe's pre-eminent prospects will attempt victory against the best-credentialled opponent of his career when Next Generation's Luke Riley meets Matheus Malta.
In stark contrast to many hot prospects, Riley has tangled with some serious opposition in all six of his professional outings to date, and has come out of every contest looking that little bit more unbeatable.
Kallum Parker attempted to re-write the narrative when he dropped Riley early in their April 2023 classic, but it was the Next Generation man's resilience that ended up being the story of the day.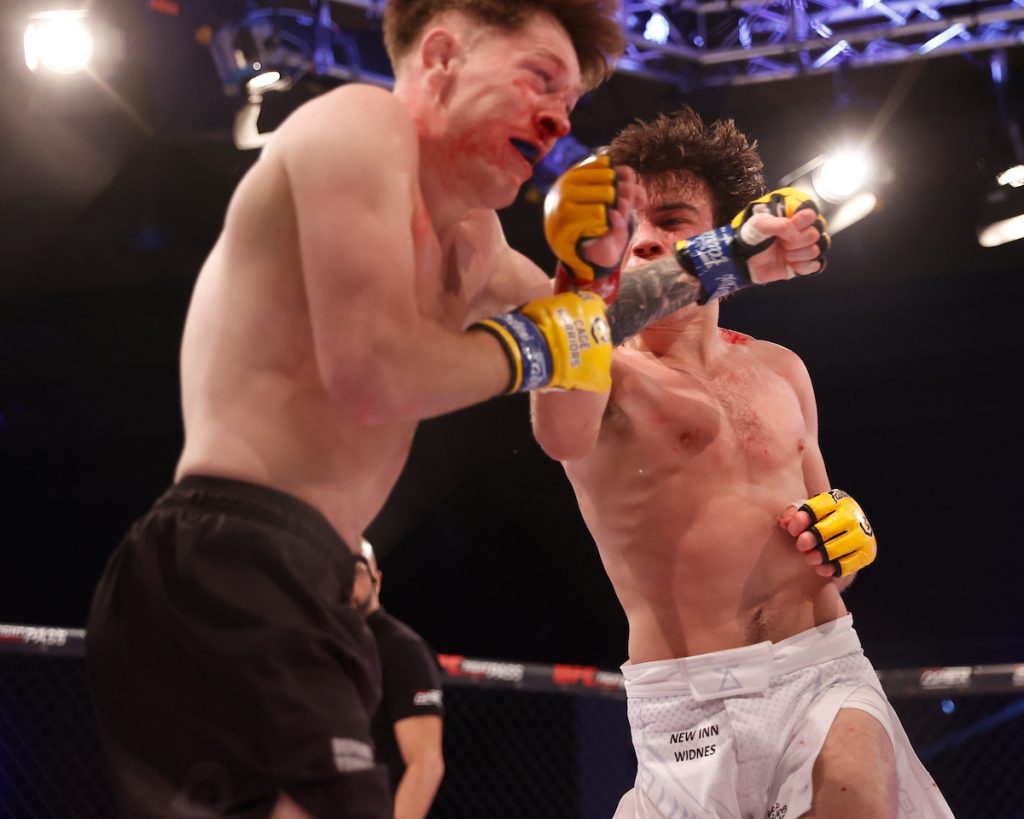 After outshooting a bunch of fellow gunfighters in his ascendancy, he'll now have to deal with a bona fide grappler for the first time in the shape of the as-yet-unfinished Nova Uniao prospect Malta.
A long-time bantamweight campaigner, CW fan favourite Liam Gittins has recently been making waves at 145lbs. 'The Nightmare' has got his two previous opponents out of there in the first and second rounds respectively, and will look to continue that streak when he faces Finland's Janne Elonen-Kulmala.
The bout marks a long-overdue return for the near thirty fight veteran, who last saw action in the famous yellow gloves at Fight Night 5 back in 2012.
Also holding it down for the featherweights, crowd-pleasing scrapper Tom Mearns welcomes Bailey Gilbert to the promotion.
Both have a reputation for eye-catching performances that precede them; odds are they'll add another to their tally on Friday night.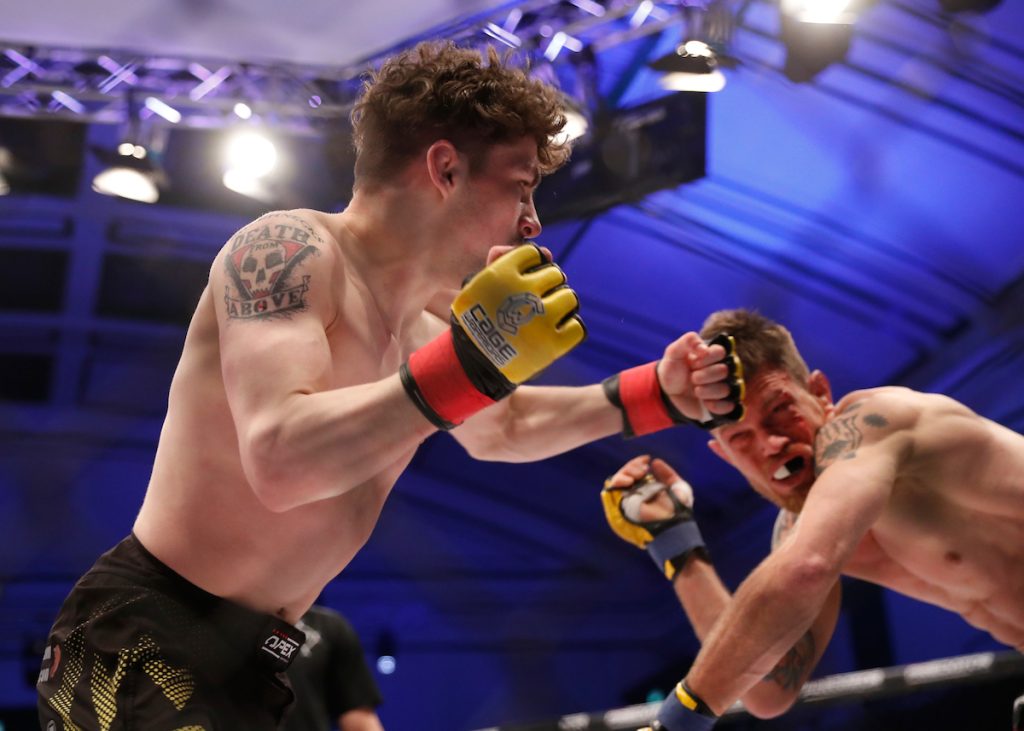 Speaking of crowd pleasers, GB Top Team's Weslley Maia will compete in his third weight class under the CW banner when he welcomes Shirzad Qadrian. The Lion has been well-tested in his young career, but Maia nonetheless represents a significant step up in competition.
With former CW Academy champion George Tanasa taking on Wesley Machado and a late addition to the card in the form of Taka Mhandu vs Grant Ogborne also both taking place at the 145lb limit, the featherweights will be out on force on Fun Fight Friday!