All roads lead to Rome for two of Europe's top flyweights this Saturday night, as Shaj 'Superman' Haque strides into enemy territory to defend his 125lb title against 'The Italian Thunder' Michele Martignoni.
It's a huge bout on paper; Haque has long made the claim of being the region's best at his weight outside of the UFC, while with a victory Martignoni would make history as his country's first two-weight world champion.
He put the first piece of that puzzle into place last year, main eventing CW's first card on Italian soil and sending the crowd home happy after a five round thriller against the seemingly insurmountable Dom Wooding.
Many theorised that Wooding's power would prove too much for a natural flyweight like Martignoni, and for the first five minutes of their encounter last October they were almost proved right.
Still, 'The Italian Thunder' weathered the storm, sweeping the scorecards across the final four rounds, with a late 10-8 thrown in for good measure.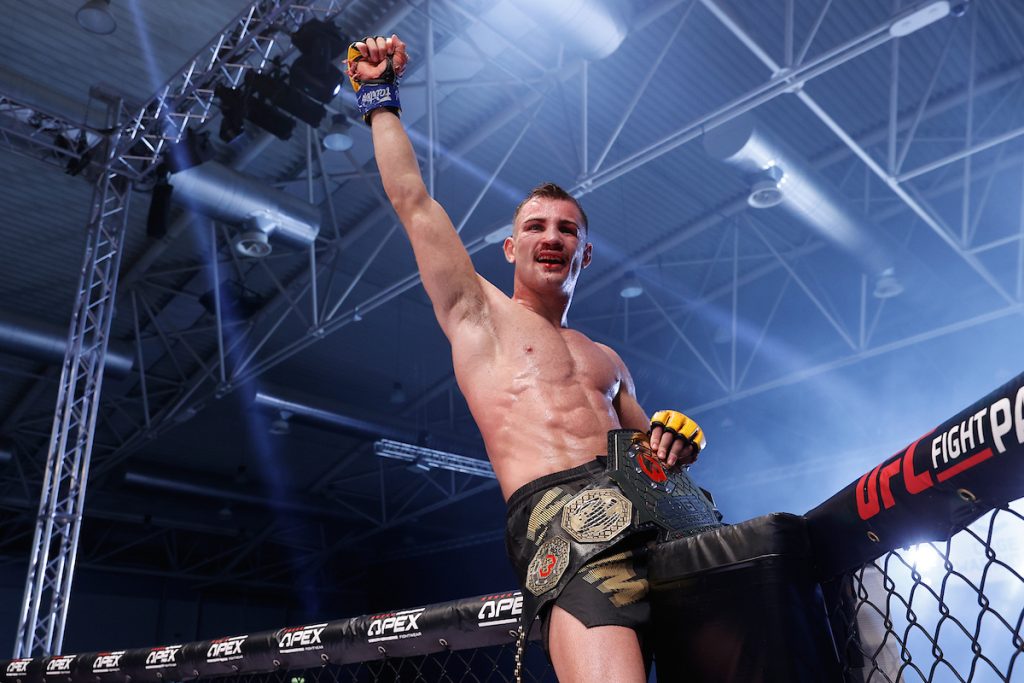 Martignoni would vacate his belt to give teammate Dylan Hazan a shot at 135lb glory in May and with his friend coming up short despite a valiant effort, it's now on the home favourite to bring Cage Warriors gold back to Italy for a second time.
Haque is also a man familiar with the pressure of world-firsts; the South Shield's man is MMA's first notable Bangladeshi world champion.
It wasn't an easy ride; when 'Superman' finally lifted CW gold on New Year's Eve 2022, it was a shade under 9 years removed from his promotional debut against Ollie Battel at Cage Warriors 52.
The Haque of today is far removed from the novice pro who first strapped on the famous yellow gloves in London's Kentish Town Forum.
As much raw potential as he had back then, the 'Superman' that defeated Sam Creasey in spectacular fashion on NYE and will walk into Saturday's main event as the man to beat is a seasoned mixed martial artist; battle hardened through almost a decade spent fighting – and beating – high level international opposition.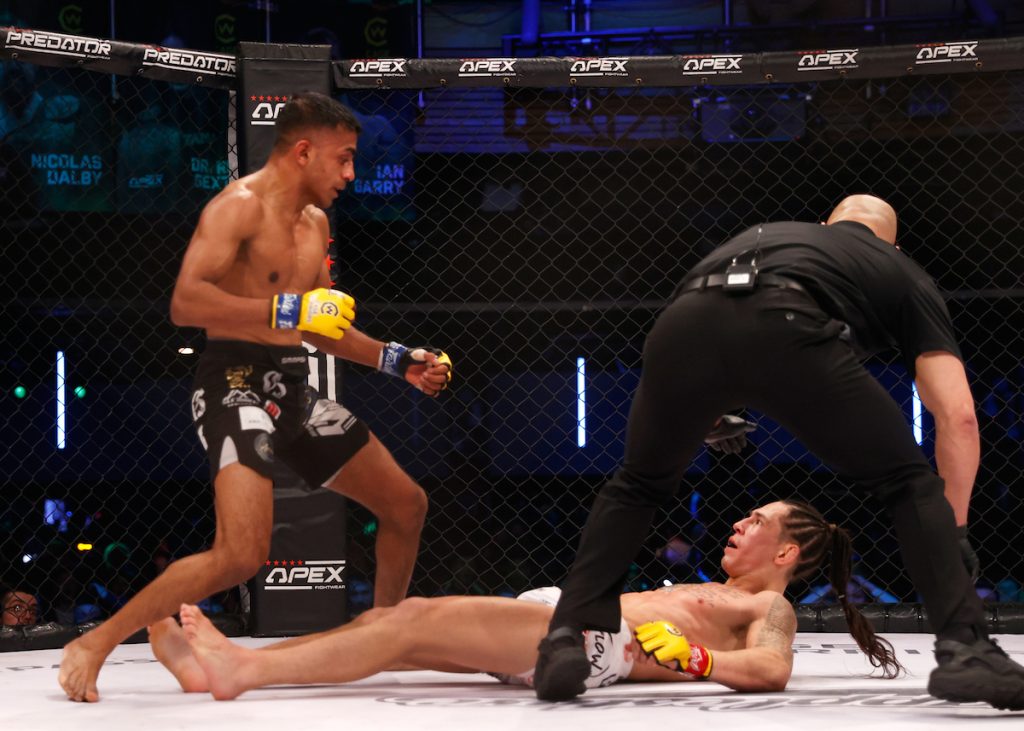 It's a clash of contrasting styles; Shaq is all about movement, precision and baiting mistakes out of the man in front of him, while Martignoni, by contrast, is a smash-mouth fighter; he'll crash forward, putting the pace on you early and – as Dom Wooding found out – he's more than capable of maintaining it for the duration of a 25 minute scrap.
Undercard Highlights
CW 158 is far from a one-trick pony; a stacked undercard of Italian and international talent will no doubt have the Fiera Roma crowd fired up for the evening's featured bout.
Chief among the supporting acts is the return of a Cage Warriors legend; the 'Double Dragon' of CW champs.
Mason Jones captured the lightweight belt in stunning form against Joe McColgan, before shocking the world as he moved up to welterweight and dismantled arguably Europe's best unsigned 170lb'er of the day, Adam Proctor, in less than a round.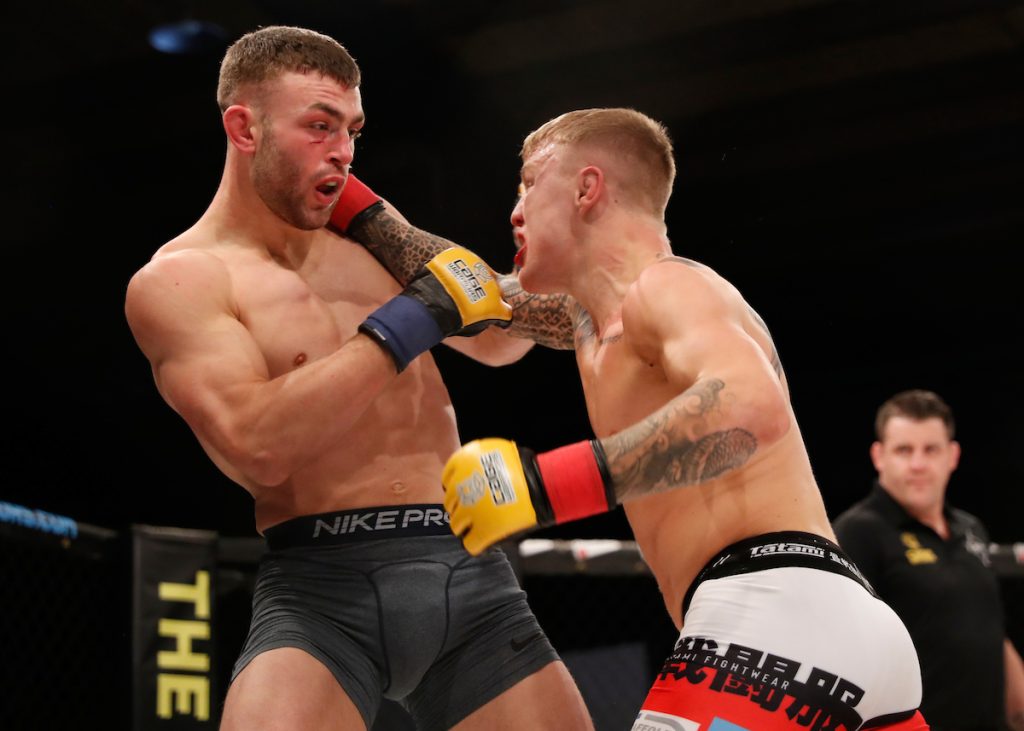 Following a four-fight run in the UFC and an extended break from competition, Jones returns at 155lbs against Brazilian banger Alexandre Ribeiro, a man who has stopped opponents in thirteen of twenty professional victories.
The CW middleweight division seems to be on fire of late, and a pair of young, hungry up and comers will look to fan the flames in Saturday night's co-main event.
22-year-old Lithuanian prodigy Naglis Kanišauskas has displayed proficiency is all facets of the game, including impressive maturity under fire for someone still very much in their formative years as a mixed martial artist.
'The Smiling Boy' took out feared striker Michael Tchamou in his most recent outing and at 6-2 (8-2 if you count his efforts in a mixed rules, one night tournament in his home nation a few years back) could well be knocking on the door of a title shot should he maintain his current trajectory.   
Looking to spoil the party is another hometown favourite, as Livorno's Dario Bellandi aims to stake his claim to a spot high on the middleweight ladder.
Like Kanišauskas, Bellandi also dropped a decision to future title challenger Will Currie in his promotion debut.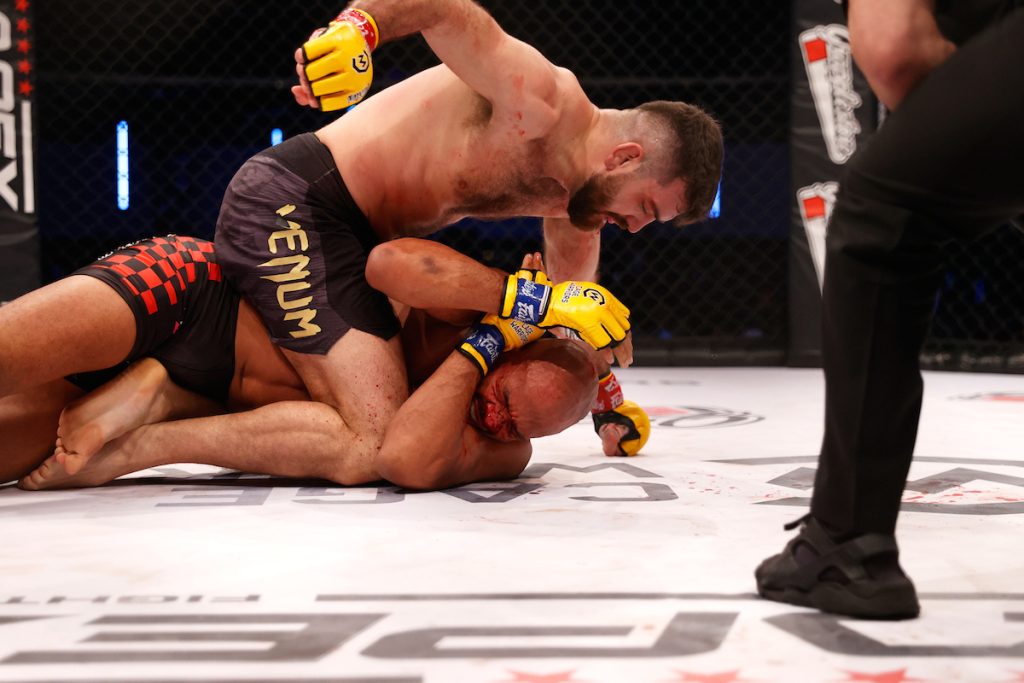 That defeat is a distant memory for 'The Neanderthal'; he's since rattled off three straight including an impressive NYE victory over American striker Justin Barry and a first-round submission of fellow amateur stand-out Daniel Karlsson in May.
Also featuring on the CW 158 main card, Italy's Micol De Segni – the only fighter to best current UFC star Cory McKenna under the CW banner – returns to face Brazil's Amanda Torres.
In an encounter that all but guarantees extreme levels of violence, England's James Power opens the show against fellow undefeated finisher Michael 'SNIPER' Pagini.
Preliminary highlights include a lightweight thriller between proven finishers as Leon 'The Professional' Hill faces Dumitru Girlean, who enters the bout on the back of a 'KO of the Year' contender after starching Adam Cullen four seconds into the third round of their CW 152 encounter.
Sam Kelly returns following his 11 (or was it 10?) second KO of Pav Sahota at March's edition of CW:Unplugged; he'll face veteran submission specialist Gianluca Scottoli at bantamweight.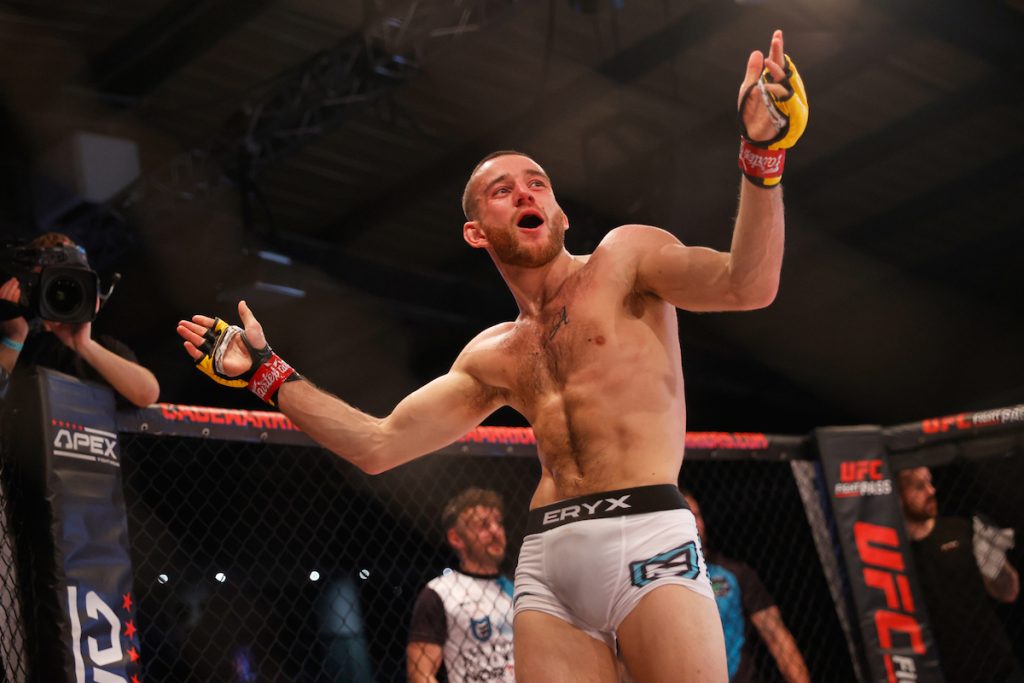 Former 135lbs title challenger Sylwester Miller makes his long awaited return following a bizarre promotional debut in which he was disqualified for multiple headbutts against then-champion Jack Grant.
He'll face Italy's Emanuele Zaccaria in CW 158's featured prelim.
With fifteen bouts scheduled at the Fiera Roma, fans can expect Rome's scorching temperatures to be reflect by the in-cage action on Saturday night.
For those not in attendance, all bouts from CW 158 will be broadcast live on UFC Fight Pass and international broadcast partners.