In October 2022, Cage Warriors increased its international footprint once more, as Europe's Leading MMA Organisation set foot in Italy for the very first time.
It was a marquee night for fans, fighters and the Italian MMA scene as a whole; known as 'The Draft' of MMA, Cage Warriors has been the number one route to the UFC for European athletes over the duration of its 20+ year history.
The sell-out crowd at Rome's Fiera Roma generated a euphoric atmosphere as fans got to witness for the first time what it meant to have the biggest platform in European MMA in their backyard.
The Italian contingent rose to the occasion on the night, with an Italian hand raised in all eight bouts.
The event played host to the CW return of UFC veteran Carlo Pedersoli Jr., while local favourites Jasmine Favero, Micol De Segni and Dario Bellandi also picked up impressive victories.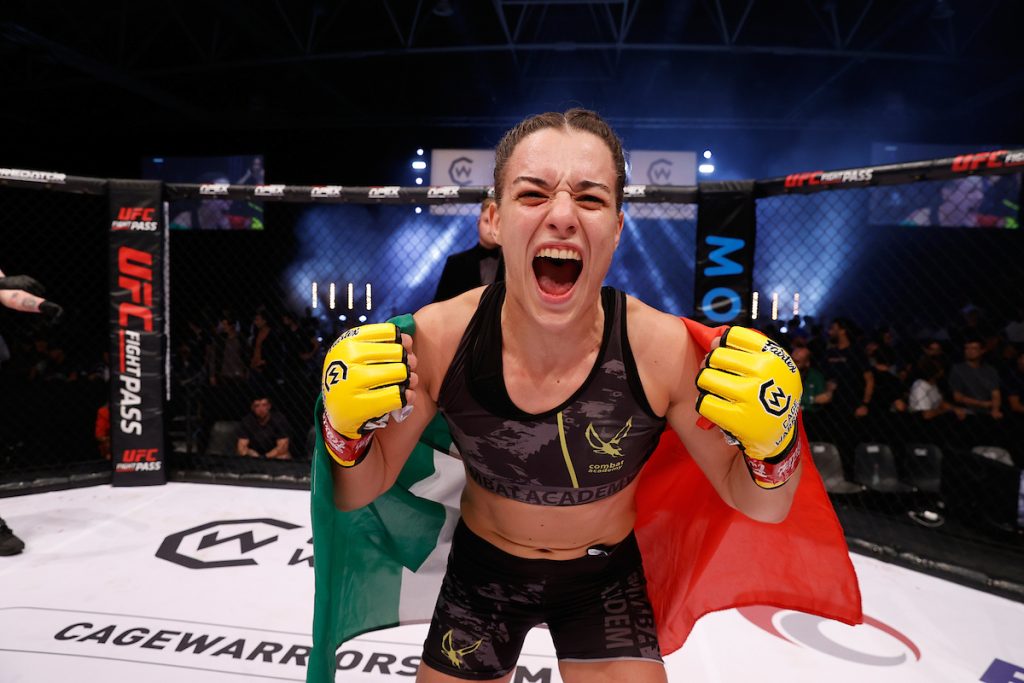 The man in the spotlight though was Michele Martignoni; 'The Italian Thunder' who'd jumped up to 135lbs to challenge KO-artist Dom Wooding for bantamweight gold.
Despite a few scary moments early on, Martignoni surged back to claim an impressive points victory, sending the crowd into raptures as the first Italian CW champion to be crowned on home soil. 
Cage Warriors returned to the Fiera Roma in May; while CW 154 may not have had its fairytale ending for local hero Dylan Hazan as he challenged for the bantamweight title, it nonetheless provided fans with some incredible moments.
Jasmine 'The Bull' Favero remained unbeaten with another flashy finish, Simone Patrizi scored a highlight-reel come-from-behind KO to open the main card, and the returning Bellandi snatched up another submission victory. 
Wasting no time, Cage Warriors will return to the Fiera Roma on Saturday, July 29th, marking the third show on Italian soil in just nine months.
Once again, Michele Martignoni will take the spotlight, as he returns to his natural weight of 125lbs to challenge for his second world title in an effort to become Italy's first 'champ champ'.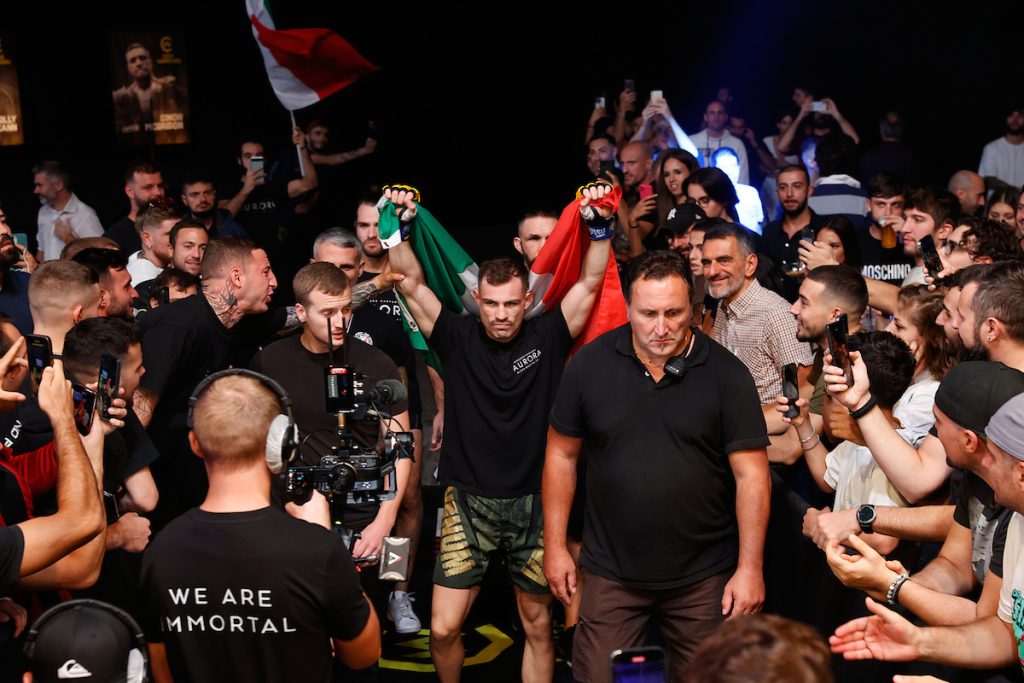 With an undercard set to be comprised of some of Italy's foremost up-and-coming stars, the event, which will be broadcast live on UFC Fight Pass, MOLA and other international broadcast partners, will serve to continue Cage Warriors' commitment to developing Italian MMA. 
Tickets for Cage Warriors' return to Italy – CW 158 – are available now!