We're still weeks out from the first Cage Warriors event of the year, but anticipation for the initial legs of the 2023 world tour is already sky high.
As the countdown continues, we take a look at five reasons you should be excited for CW's first cards of the year!
Ryan Shelley vs Tobias Harila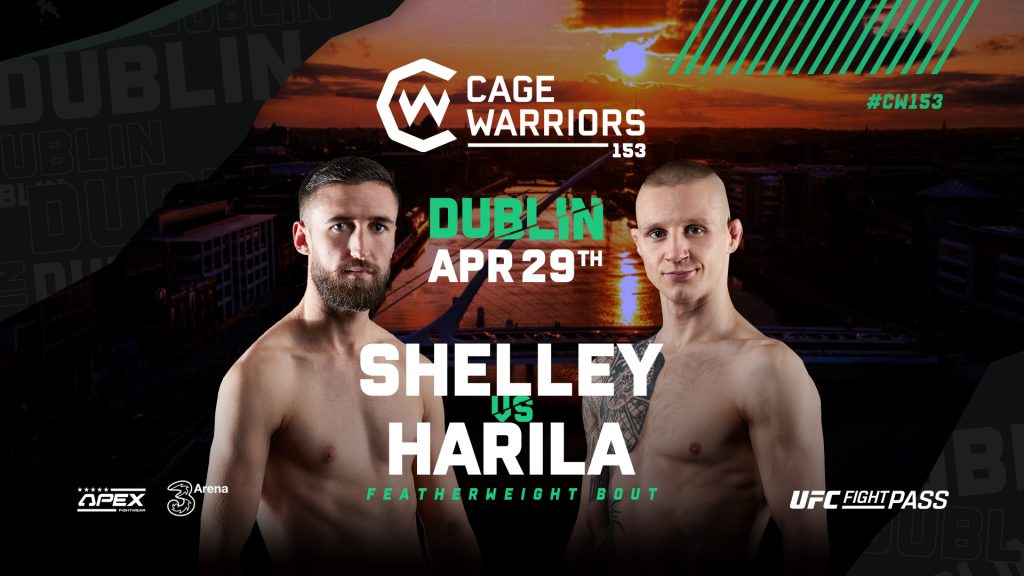 Can you say banger?
There aren't many guarantees in this game, but we'd say that Shelley vs Harila being a sure-fire contender for fight of the night is a pretty safe bet.
Since bursting onto the scene with an eye-catching win over Aiden Stephen, Harila has cemented himself as a CW crowd favourite for both his in-cage style and his iconic walk-outs.
Already a firm fixture on the highlight reels, Harila will be aiming take another step toward the 145lb title when he faces Ireland's Ryan Shelley at CW 153.
Known for his deep-rooted striking background, Shelley has become a complete mixed martial artist under the tutelage of Chris Fields and Tom King at Team KF.
Undefeated as a professional, Shelley could very well make the leap from prospect to contender with a big win in Dublin.
Tickets for CW 153 Dublin are available here!
Wilson Reis vs Ricky Camp
A former UFC title contender on a resurgent CW winning streak? A surging contender looking to steal the spotlight at the veteran's expense? CW's debut at San Diego's Luckiest Casino?
All the ingredients are there for an utterly thrilling night at the Sycuan Casino Resort.
Wilson Reis is one of the sport's most experienced active fighters in the lower weight classes, and he brought that veteran savvy to bear against Tuomas Gronvall on New Year's Eve.
Ricky Camp is a man on a mission; having won nine of his last ten and seven straight, he'll be looking to steal the spotlight at the very first CW event of the year.
Tickets for CW 149 San Diego are available here!
Morgan Charriere vs James Hendin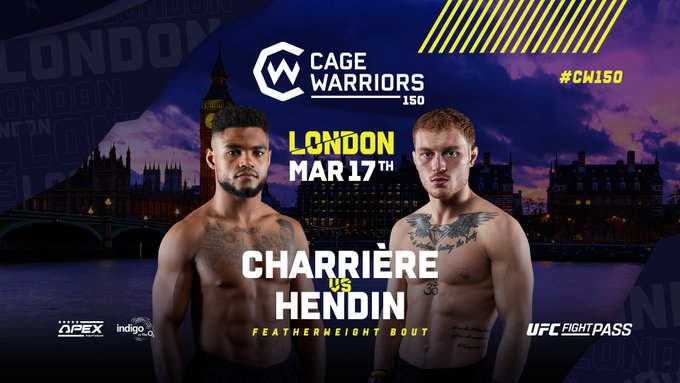 Two men who have been fixtures at the top end of the featherweight division for the last few years, either 'The Last Pirate' or 'The Honey Badger' will be taking a huge forward step on what promises to be an incredible weekend of MMA in London.
With UFC 286 taking place the following day, all eyes will be on the athletes strapping on the famous yellow gloves just 24 hours before.
Hendin, heavy handed with elite grappling skills and Charriere, the slick all-rounder who oozes charisma, will be looking for more than just a win at CW 150…
…they'll be looking to make a statement.
Tickets for CW 150 London are available here!
George Hardwick vs Yann Liasse
'King' George Hardwick is on something of a roll in the CW lightweight division.
Whether he's snatching necks or bodies, the Middlesbrough man has carved out a reputation as one of Europe's most relentless offensive fighters.
Having defeated an American to capture the title and beat a UK fighter to defend it, he'll now take on one of the best Europe has to offer in the form of Luxembourg's Liasse.
A proven finisher with both strikes and submissions, Yann Liasse has been grinding his way through Europe, racking up wins against some dangerous opposition.
When the pair meet in the main event of CW's return to Manchester, they'll both have the opportunity to put on what could be a star-making performance.
Tickets for CW 152 Manchester are available here!
Rhys McKee vs Jimmy Wallhead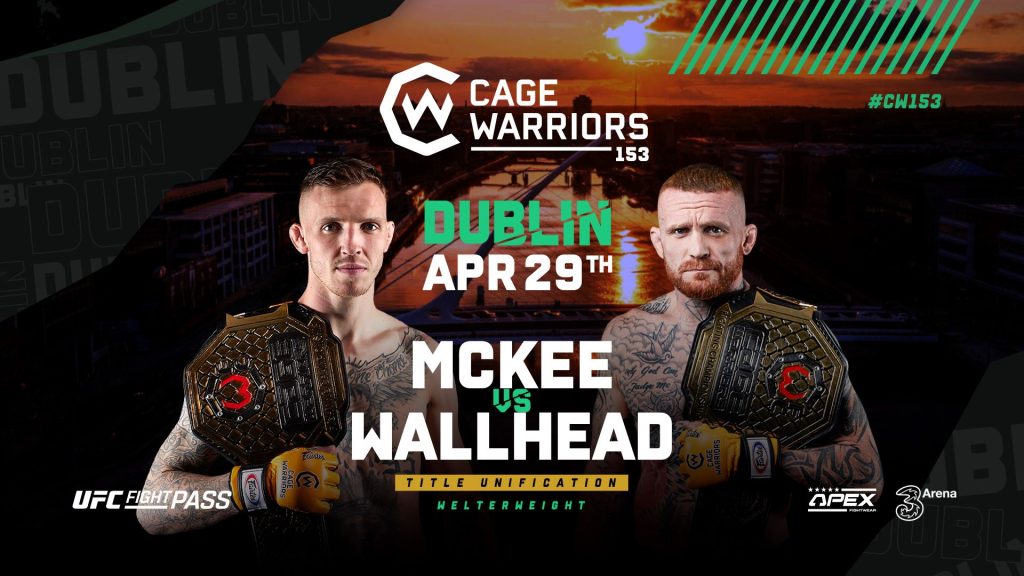 If you're not already excited for this titanic clash of welterweight warriors, there's probably nothing we can say here to change that…but you may want to check your pulse.
McKee, fresh off winning Fight of the Year for his frankly insane brawl against Justin Burlinson to capture CW gold last summer, is on the verge of claiming the biggest scalp of his career.
'Judo' Jim, meanwhile, has positioned himself as the promotion's true renaissance man; turning back the clock and turning in blockbuster performances to finally lift CW gold in November.
When the pair meet in the main event of our long-awaited return to Dublin, those in the roofing trade ought to keep their phone's handy, because the top of the iconic 3Arena will be lifted clean off!
Tickets and information on all of CW's scheduled events, can be found here, and you can catch up on the entire back catalogue on UFC Fight Pass.