Five more fighters have signed up to compete exclusively for Cage Warriors by joining a growing roster of talent.
Wilson Reis, Gavin Hughes, Festus Ahorlu, Orlando Prins and Bogdan Barbu have all penned multi-fight deals with Europe's leading MMA organisation.
Prins (3-1), a Dutch featherweight, and Romanian bantamweight Barbu (17-13) both made their CW debuts during the double-header that was staged in May in Colchester, while Ahorlu (5-1) – a Ghanaian-born bantamweight fighting out of London – had his first outing in Belfast last month.
Hughes (10-3) will soon make his Cage Warriors bow on the back of a three-fight Bellator stint, with the Liverpudlian lightweight insisting: "There has been a lot of success from Liverpool with Cage Warriors and I plan on being the next Scouser to take that lightweight belt."
Reis (25-12) says he's "excited to fight for one of the most prestigious promotions in MMA" again, having first competed under the Cage Warriors banner in December 2012 when he scored a third-round submission at the expense of Owen Roddy in a memorable bout in Glasgow, Scotland.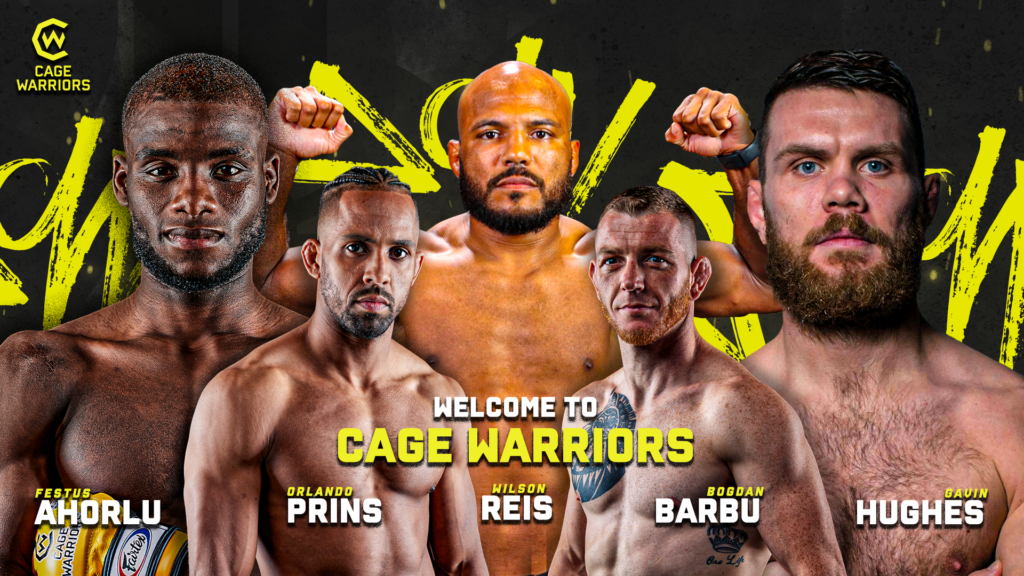 Thereafter, the Brazilian – who has competed at flyweight, bantamweight and featherweight – went on to enjoy a 13-fight spell with the UFC, where he recorded notable victories over the likes of Scott Jorgensen and Dustin Ortiz.
The veteran grappling ace, who returned to the yellow gloves with a win against Jeremiah Labiano at CW 133 in San Diego back in March, also challenged the legendary Demetrious 'Mighty Mouse' Johnson for the UFC flyweight title in April 2017.
Meanwhile, Cage Warriors is also delighted to announce that former middleweight champion Matt Bonner has reaffirmed his commitment to the organisation by signing an extension to his contract.