Perhaps one of the most iconic walk-outs in a promotion famed for iconic walkouts; when Jordan Vucenic steps through the curtains to the haunting vocals of Tom Grennan over Chase & Status' rousing 'When It All Goes Wrong', it's a fair indication that something poignant is about to happen.
Would you take a bullet? / Would you bite the gun?
Questions every fighter asks themselves ahead of jumping into the furnace that is mixed martial arts, risking it all for death or glory.
Perhaps none more so in recent years than the former CW featherweight champion known as 'The Epidemic'; a man who has relentlessly pursued greatness through combat.
From taking on Thai boxing sensation Panicos Yusuf in just his second MMA fight, to a six-bout run in Europe's ultimate proving ground that has seen him win, defend, and ultimately lose the featherweight world championship while facing down a murderer's row of 145lb adversaries, Vucenic has always been content to walk through the fire.
Little would he have known though, as that familiar soundtrack accompanied his walk to the cage against Paul Hughes last November, just how poignant his choice of music would be.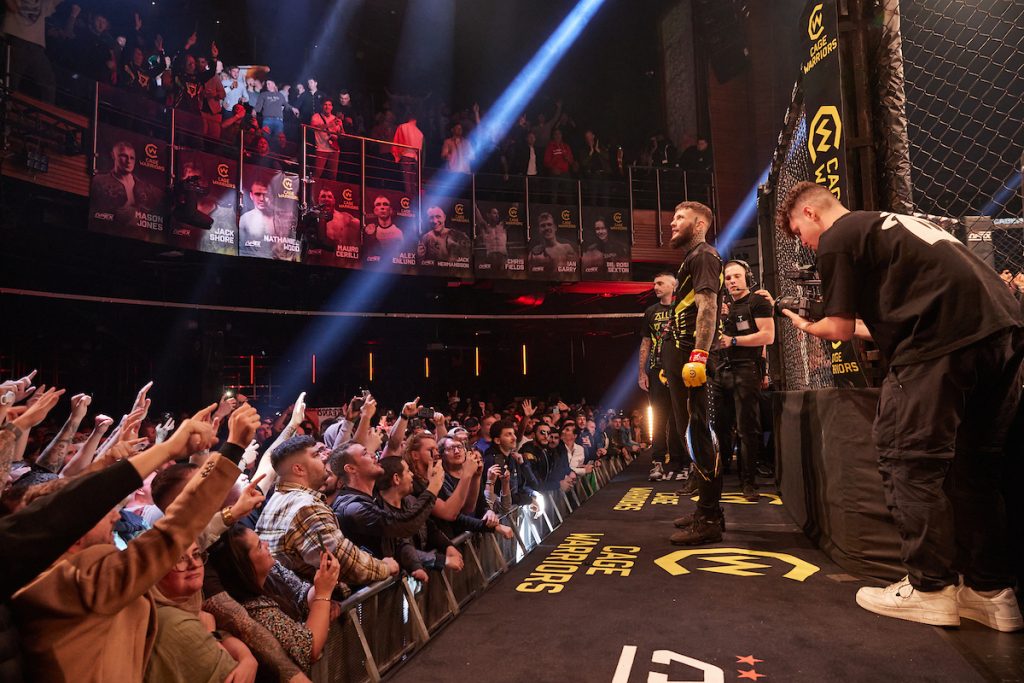 There was, maybe, a sliver of frustration that it was a chapter he should have put to bed much sooner.
"I had a vision board made and I'd written on it, I'd become the UK #1, I'd beat Paul Hughes, and then I'd be signed to the UFC."
Of course, their eventual rematch didn't happen as planned in March of 2022; Hughes was side-lined with a neck injury and Vucenic instead faced James Hendin. A stunning first round, standing rear-naked choke gave him his first title defence and with it his coveted UK #1 ranking…but there was something missing.
Weeks passed, and turned into months. When the call-up he felt he'd earned didn't come, it was Jordan's partner that drew his attention back to the vision board; he'd ticked all the boxes, all except vanquishing Hughes.
There was still work to be done.
When the cage door finally closed behind them on November 4th, the pair engaged in a competitive first round, reminiscent of their previous tango two years prior.
But as the fight wore on, the tide shifted considerably in the Irishman's favour.
When it all goes wrong / I'll pull myself together / I'll keep on holding on
What followed was one of the biggest displays of heart, toughness and grit ever seen inside the CW cage. A true personification of indomitable spirit.
Lesser men would have broken, lesser men would have quit. Had Jordan wanted a way out, he could have found one at any time.
He didn't.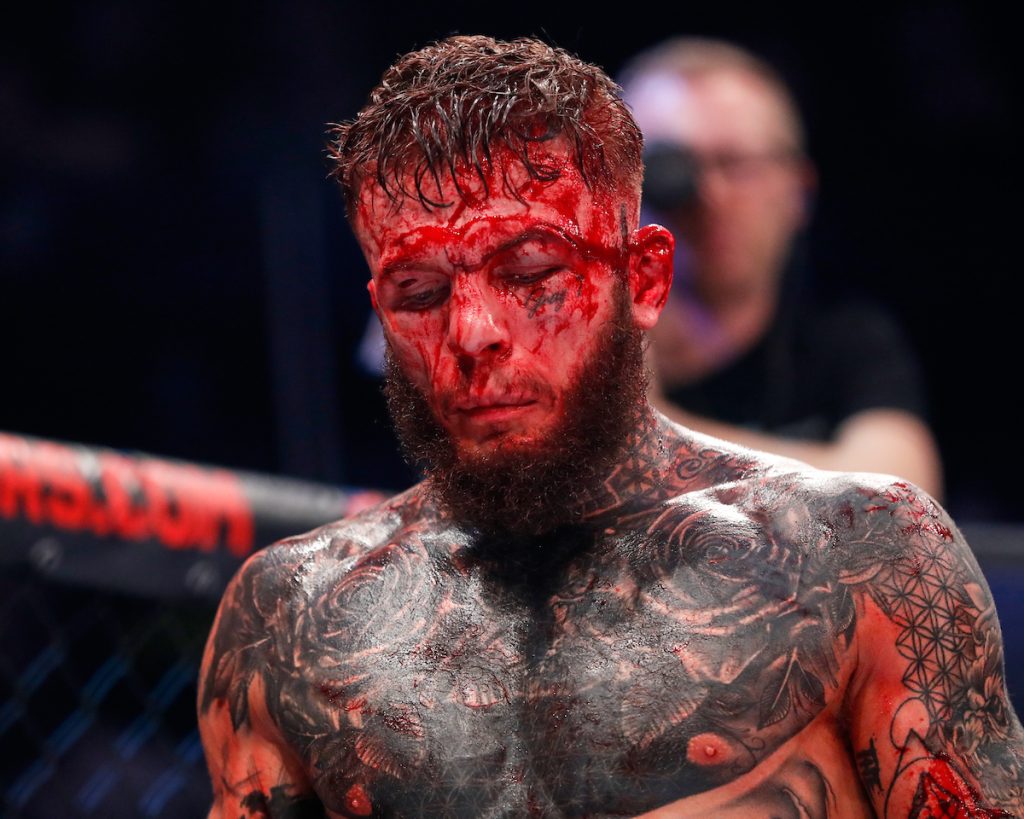 There was a time, even before the second Hughes fight, when it seemed like Vucenic was contemplating walking away from the sport if he didn't get the result he wanted, and a subsequent call up to the UFC.
Gloves off, we're finished
Those thoughts crept back in the immediate aftermath of CW 145. Speaking in a short film documenting his comeback, Vucenic picked through some painful memories. 
"After the fight, there were some stages I thought, 'What's the point of doing this anymore?' Look how bashed I've got from it. When I first got home I picked up my baby and he didn't even want to be near me because he didn't realise who I was, because my face was so beat up."
It's a sobering image, and a stark reminder that behind the bright lights of a big fight show, behind all the testosterone, blood and bravado, are human beings dealing with human consequences of a sport that can change from kind to cruel and back again on the flip of a coin.
People would have forgiven Vucenic for calling it a day, but that simply isn't in his make-up as a fighter, or a person. He's built of sterner stuff.
Putting it best himself: "If you're from Corby you have to be good at one of two things, fighting or running away…and I've never been much of a runner."
Becoming Cage Warriors champion, and eventually the UFC equivalent, is not a challenge he was ready or willing to run away from. And so, once again, there is work to be done.
And nurse your battle scars / But you leave my heart to bleed
The true measure of the man isn't how he deals with calm waters, it's how he reacts when forced to swim against the current, muscles aching and battling for every breath.
So Jordan has gone back to basics, making himself fitter, stronger, faster. Returning to the old lung-burning hill sprints that had somehow fallen by the wayside.
And with the recent birth of another child, there's another reason to make it work, another reason for one more sprint, another reason for one more round…another reason for one more fight.
It's a comeback tale in its purest form.
Jordan Vucenic has shown beyond all doubt that through the fire, he can keep burning on. That he can hold himself together when it all goes wrong.
On Friday, it's time for him to make things right.
Witness the return of 'The Epidemic' live in person at indigo at the O2 in London by purchasing one of the few remaining tickets here. Alternatively, you can tune in to UFC Fight Pass for all the action from CW 150.