Few fighters can say that they've made as big an impact at such an early stage in their career as Lone'er Kavanagh.
Cage Warriors – Europe's Leading MMA Organisation – is effectively the Mixed Martial Arts equivalent of the NFL draft. That makes Kavanagh, at just 23 years of age and undefeated as a professional, the equivalent of a future first round pick.
Despite his young age, Kavanagh has an astonishing fifteen years of competitive martial arts under his belt, having first enjoyed competition at eight years old.
With a wealth of kickboxing and boxing experience behind him, the Londoner first dipped his toes into amateur MMA aged just fourteen.
After a few years spent honing his craft on the amateur scene, Lone'er made his professional bow in 2019, and has never looked back.
Quickly racking up a handful of wins on the UK regional circuit, like any athlete with designs on the UFC, Kavanagh quickly found his way to Cage Warriors.
He faced a steep rise in the level of competition in the famous yellow gloves, but with every test, he doesn't just rise to the challenge, he blows it out of the water.
A pupil of UKMMA legend and UFC veteran Brad 'One Punch' Pickett, Kavanagh has the right people marshalling his MMA career.
Displaying the slick boxing that was once the calling card of his mentor, the 23-year-old has made a massive impact across three bouts under the CW banner.
Captivating fans in his debut against Ryan Morgan at CW 134 in London, Lone'er stole the show with a Matrix-esque slip-and-rip KO in the third.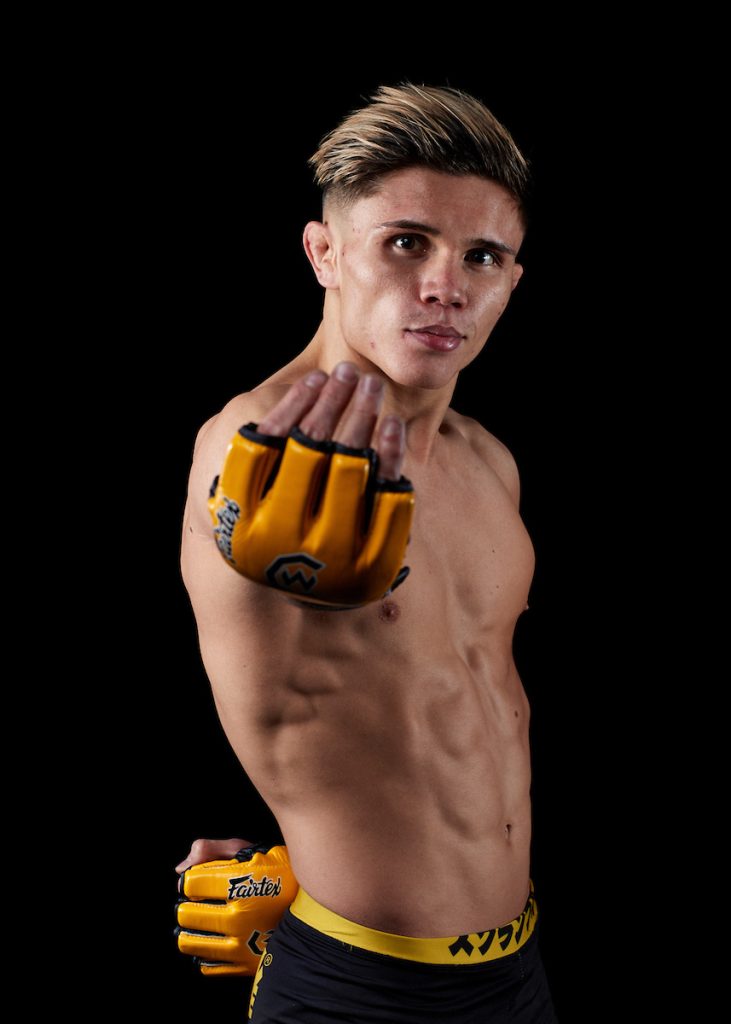 He followed it up with three mesmerising rounds against fellow prospect Ander Sanchez on Cage Warriors' 20th birthday celebration at CW 141.
Just when you thought he couldn't up the ante, Kavanagh knocked out 4-0 Italian up-and-come Davide Scarano with a spinning back kick/uppercut combo straight out of a video game.
Already being dubbed a real-life superhero due to his unparalleled feats of fistic fury, Lone'er Kavanagh will return to action at CW 157 in London on Friday, July 21st, as Cage Warriors continues to uncover and develop the sports' hottest properties.