Cage Warriors is delighted to announce that French star Morgan Charrière has signed a new multi-fight deal to continue his stay with Europe's premier MMA organisation.
A date has been set in stone for the former featherweight champion's return to the cage with a fight against Alberth Dias now booked for CW144 in Rome, Italy on October 7th.
The Last Pirate was last in action in October of last year when he fought for the interim featherweight title and fell just short in a contentious majority decision loss to Paul Hughes.
This was not the first time Charrière had been embroiled in a controversial title fight having lost his belt to current featherweight champion Jordan Vucenic by split decision at CW122.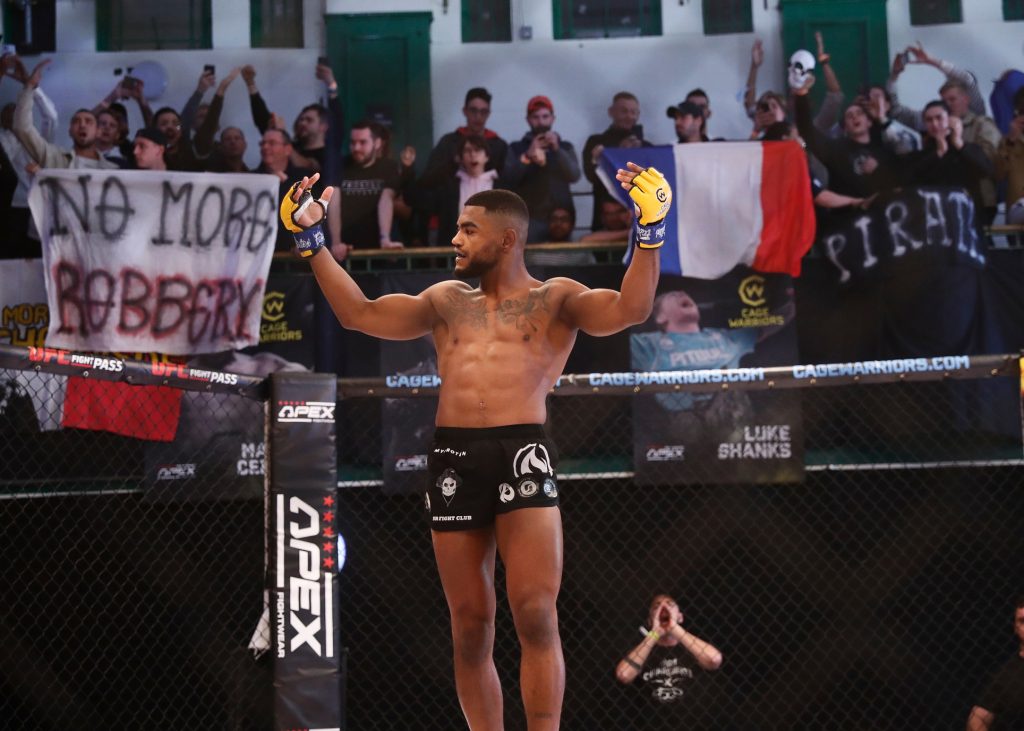 Due to his energetic social presence, the Frenchman has managed to build a cult following which has seen an army of his supporters march to every event he competes at.
Charrière has amassed close to 500k followers across all of his social media platforms making him one of Europe's hottest assets.
In Cage Warriors, the 26-year-old has totalled six fights competing against some of the very best MMA has to offer including four former and current champions.
His latest challenge will see him welcome Alberth Dias to a frightening featherweight division at our debut show in Italy which is currently sold out ahead of October 7th.
Click here to sign up for the latest on ticket availability for Morgan Charrière's return at CW144.