Heralded as the first of a new wave of talent from Liverpool's Next Generation, Nathan Fletcher ran riot through the Cage Warriors bantamweight division en route to his first title shot.
Fifteen months later, CW Play-by-Play Commentator Brad Wharton caught up with the 24-year-old to talk motivation, mindset and future goals ahead of his highly anticipated return.
"It's been 15 months since I last competed…" said Fletcher, "…after the Wooding fight I took a bit of time out of the gym, nothing major, maybe three or four weeks, just to come to terms with what had happened and deal with all the emotions."
"Since then, literally November, December last year, I've been back in the gym, training, grinding, improving and working towards a comeback."
While acknowledging the frustration of floating in limbo due to injuries and cancelled fights, Fletcher also noted that it had given him the chance to flex a different muscle; the mental one.
"I've always preached having a strong mindset and being mentally tough, but it's one thing to say that and another when you've actually got to put it into practice!"
"All the stoicism I've been reading, all the philosophy I've been clueing myself up on, I've had to put that into practice…ultimately I feel that the position I'm in now, you can throw absolutely anything at me and I'll be able to overcome it!"
While he may not have seen as much of the inside of a cage as he'd have liked to of late, Fletcher has remained an integral part of the Next Generation machine.
With the Liverpool-based gym coming to international prominence in recent years through the likes of Paddy Pimblett and Molly McCann, as far as Fletcher is concerned, the more things may have changed, the more they've stayed the same.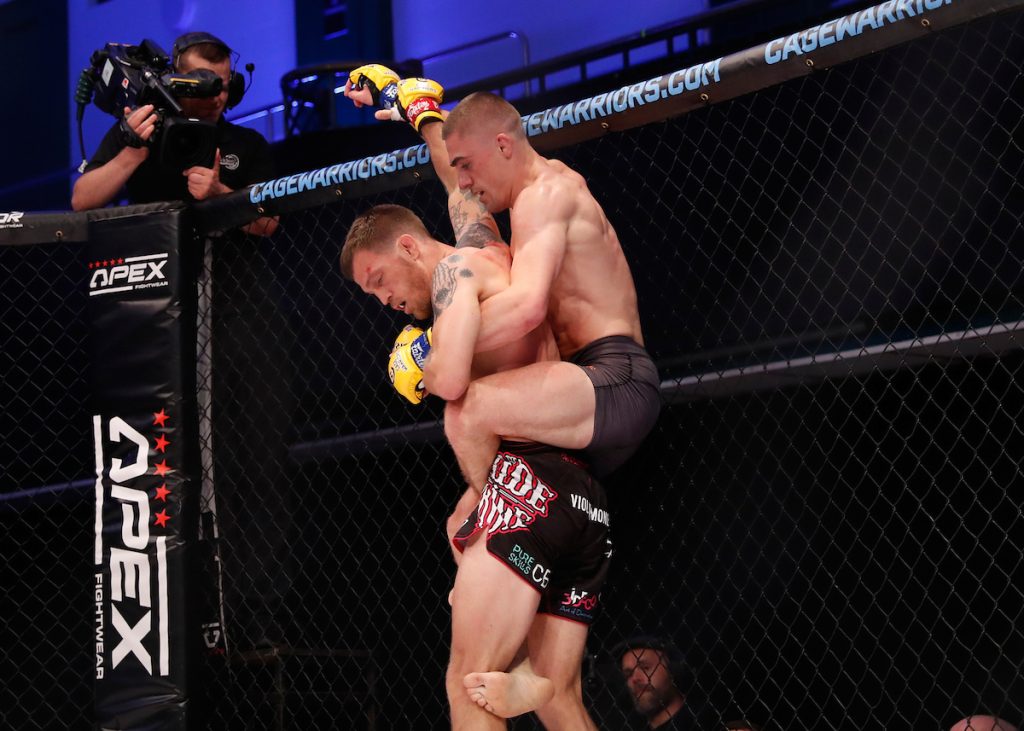 "The atmosphere in the gym is unbelievable, but to be honest, not much has changed, it's always been that way, we've always been a real close-knit group and we've always had success."
"Now it's coming on more of a global scale…the whole gym is absolutely thriving at the minute; we're all bouncing off that and we're all bouncing off each other's energy."
So is it tough, standing on the shoulder of giants like The Baddy and Meatball?
"I put a tremendous amount of pressure on myself anyway, so there's no added pressure, if anything it's added motivation…"
"Seeing your teammates doing well and knowing that you're in the gym with them every day, doing the stuff they're doing…we're all right up there, and it's nice to see my teammates easily dispatching opponents!"
September 30th, 2021: Fletcher came within touching distance of CW gold, dominating the early rounds against Dominique Wooding before 'The Black Panther' mounted a late comeback.
I was curious to know how Nathan had dealt with the situation, and for other young athletes who will inevitably find themselves in similar positions one day, what lessons he'd taken from the experience.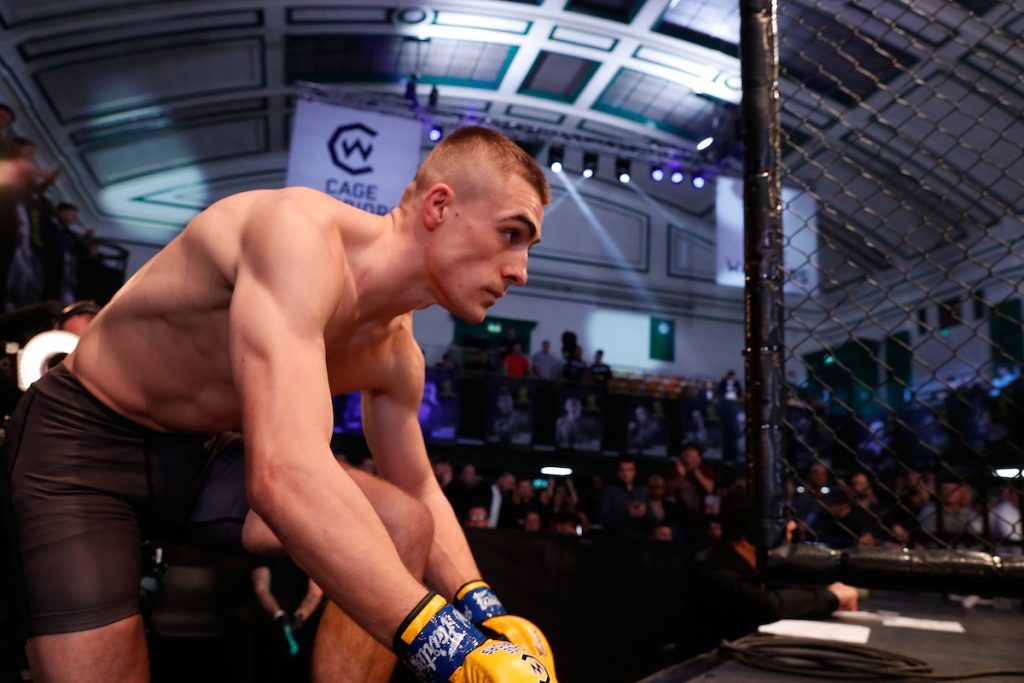 "I took a lot away from it, with it being my first professional loss, a title fight and the whole timing off the fight, just after Paddy took off in the UFC…" he replied.
"I had a lot more eyes on me and I guess you could say a bit more pressure because of the expectations I had on myself, and that others had of me going into that fight."
"I think the biggest takeaway that I've had – besides some of the skill-set improvements I needed to make – was composure."
"The moment definitely got the better of me. If you've seen my fights previous to that, I was finishing everyone, pretty handily as well."
"I kind of expected to go in and do the same against Dominique Wooding, who's an elite-level competitor…you can't go in with a mindset of 'I'm just going to go 100mph and run through this guy'…and that was my mindset going into the fight!"
"It had worked for me up to that point, but you need these losses and these lessons to get to that next level, and now you're going to see a much more composed version of myself, a lot more efficient with my energy."
Facing Fletcher in one of the year's most anticipated Cage Warriors returns is fellow super-prospect Alessandro Giordano.
Having taken in any and all available footage of the 25-year-old Italian, Fletcher and his team are quietly confident.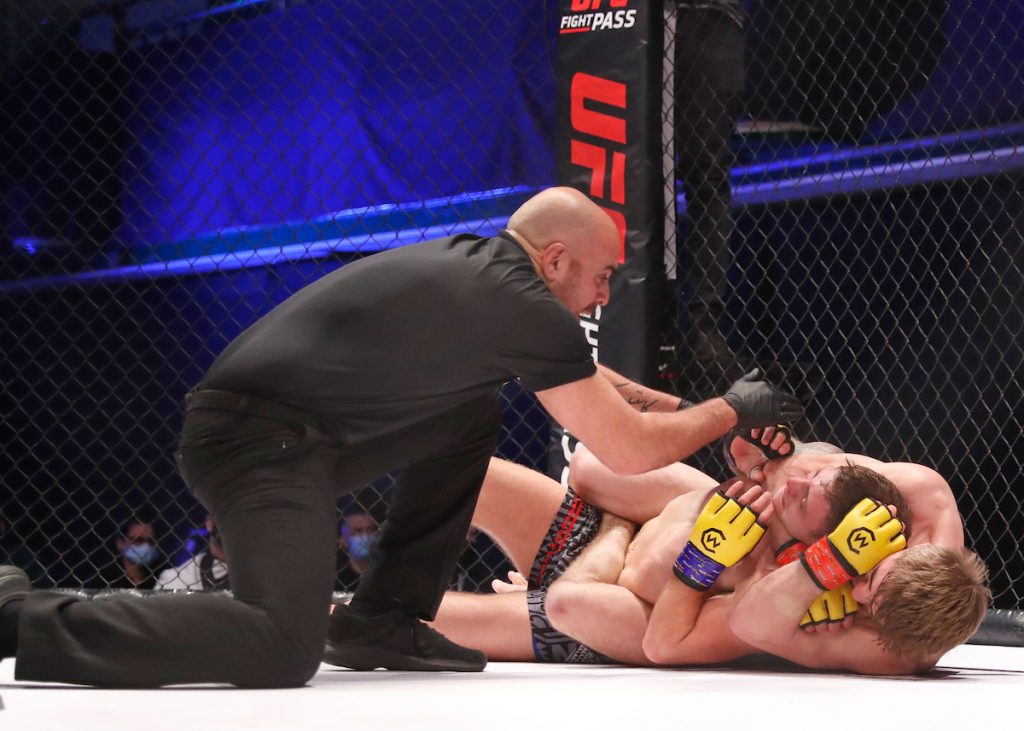 "He's game, he comes to win, he's aggressive…but I think his skills are nowhere near the level of mine."
"I like the fact that he's young, confident with a good record and is coming to win, that's all I can ask for in an opponent."
"I should be a massive favourite, because I think I'm miles better than him in all areas…but in terms of my resume, it's going to look great when I beat him!"
With the comeback just days away, has he dared to spare a thought for what might come next?
"I'm not looking past Giordano, he's got all my respect, all my focus at the minute…" Fletcher was quick to note.
"He was the one with the big enough b******s to take a fight against me when not many others would, so for that alone I've got a lot of respect for him."
"I've got a win over the champ and he has called me out, so that's obviously a potential fight to make…back in my amateur days I've got a win over (Caolan) Loughran as well, so it's interesting!"
For now though, it seems that Fletcher is content to let his fists to the talking on NYE, and the rest?
"As soon as I get back in there and remind everyone who I am, a lot of people will be wanting to see me fighting for the belt again!"
Well, that'll take care of itself.
Nathan Fletcher returns to action on New Year's Eve at CW 148: Tickets for the event – which features a live bar and DJ until 1am and a VIP afterparty for King's Row ticket holders until 3am – are on sale now!
The entire event will stream live on UFC Fight Pass and international broadcast partners.