Long established as Europe's Leading MMA Organisation, with well over one hundred (and counting) athletes making the leap from Cage Warriors to the UFC, Ultimate Fighter or the Contender Series, CW is for all intents and purposes 'the draft' of European MMA.
That's exemplified in Saturday night's upcoming 'UFC on ESPN: Vettori vs. Cannonier' at The Apex in Las Vegas, Nevada.
With no less than four CW veterans, including three champions and two, two-time title holders, the event looks set to be a showcase for the alumni of the brand with the famous yellow gloves.
Christian Leroy Duncan is perhaps one of the greatest talents to have come through the draft of MMA, having begun his career as an amateur, won the CW Academy Grand Prix, then dominated the professional ranks en route to capturing middleweight gold with a stunning knockout of Djati Milan.
Following a title defence against Marian Dimitrov, 'CLD' was drafted into the UFC and defeated his debut opponent Duško Todorović in gruesome fashion, injuring his knee with a devastating low kick.
While it wasn't the highlight reel finish he would have wanted, against Armen Petrosyan on Saturday night, Duncan will get a second chance to show UFC fans exactly why he was referred to as 'The Human Highlight Reel' during his CW stint.
Modestas Bukauskas is first up of the two-time champs, having captured CW gold back at the second legendary 'Night of Champions' in 2019 with a stoppage of Marthin Hamlet. He would go on to defend the belt against Riccardo Nosiglia before being signed by the UFC, competing four times until an injury loss cut his run short.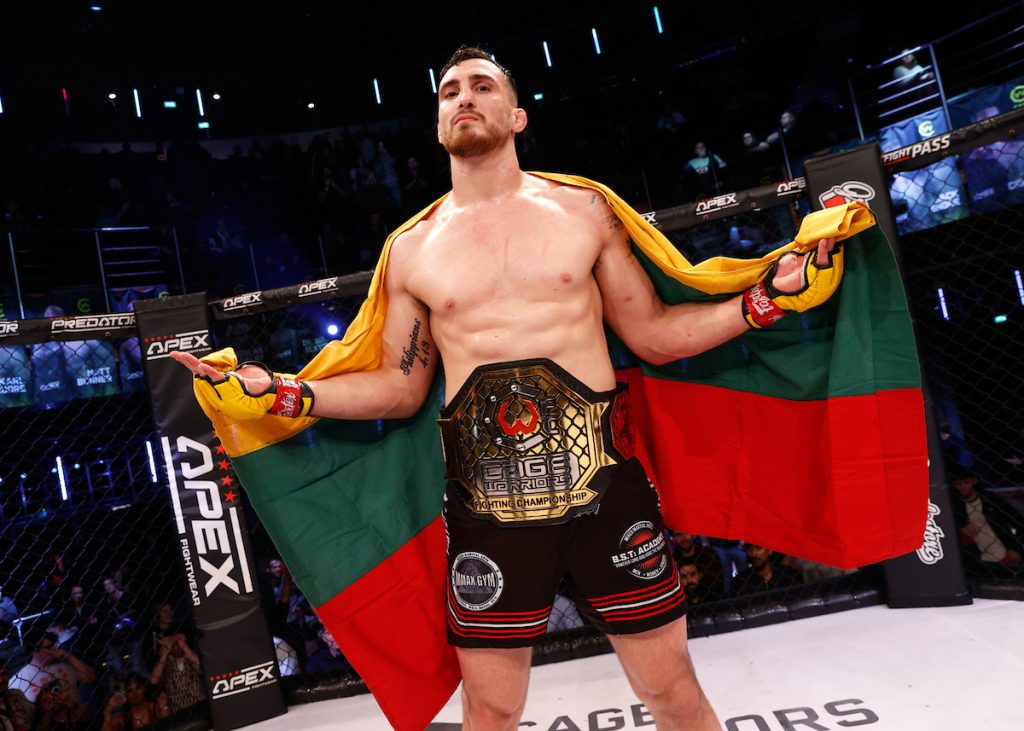 Undetered, Bukauskas overcame adversity to return to CW and defeat Lee Chadwick, before recapturing his title against Chuck Campbell on New Years Eve.
With one UFC win already under his belt, 'The Baltic Gladiator' will look to make it two in a row when he meets fellow CW vet Zac Pauga on Saturday night.
Zac 'The Ripper' defeated Terrance Jean-Jacques and Markus Perez under the CW banner in California before being selected for TUF 30, where he reached the finals. He'll go into Saturday's bout off the back of a decision win over Jordan Wright in February.
Nicolas 'Danish Dynamite' Dalby is a two time Cage Warriors welterweight champion, having originally captured the title against Sergei Churilov in his home city of Copenhagen back in 2014. A successful defence against Mohsen Bahari followed, before Dalby was scooped up by the UFC.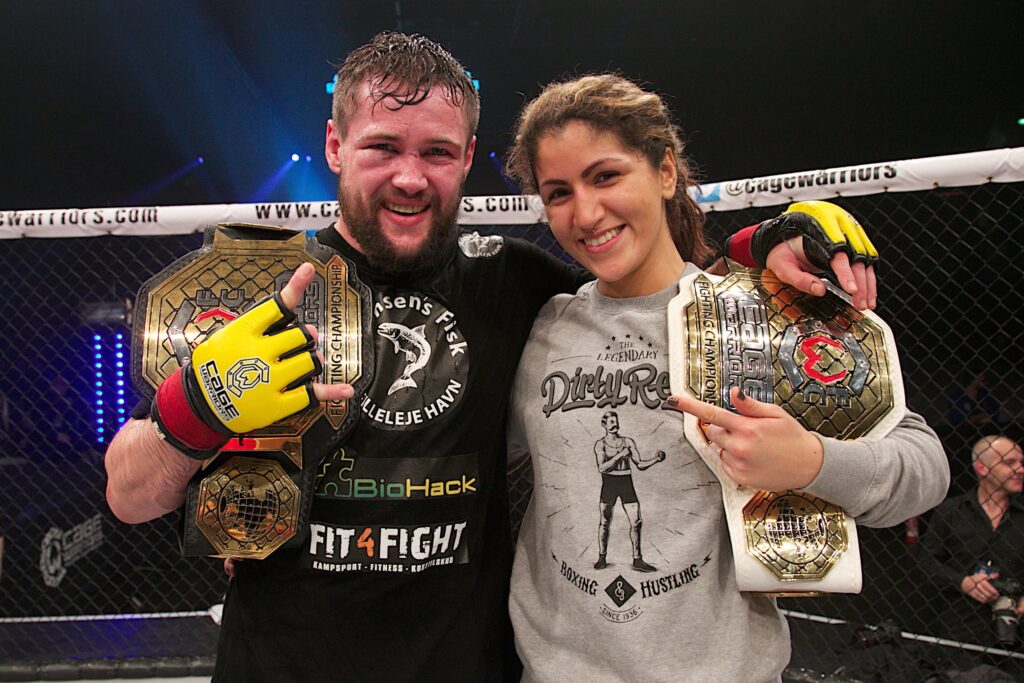 History repeated when he won the belt for a second time with an equally spectacular KO on home turf this time at the expense of Alex Lahore. The Dane was promptly resigned to the UFC and added names like Warlley Alves, Claudio Silva and Cowboy Oliveira to his resume.