The Draft of MMA continued last week with the long overdue news that French superstar Morgan Charriere had officially signed with the Ultimate Fighting Championship.
'The Last Pirate' will sail into UFC Paris on September 2nd, where he'll compete alongside Cage Warriors champions Rhys McKee and Caolan Loughran, and fellow alumni William Gomis, Manon Fiorot and Manolo Zecchini (more on him later).
It's the culmination of a roller coaster four-and-a-half-year journey that has encapsulated both the thrill and the agony of the great sport of mixed martial arts.
It's a story of wins and losses, glory and heartbreak and – most importantly – perseverance and trusting the process.
A Voyage Into the Fire
It all started on a surprisingly pleasant Spring night in Copenhagen.
It's not often that at just 23 years of age, you'll find yourself making your Cage Warriors debut, in the co-main event no less.
It's even rarer that you'll find yourself challenging for your first world title as part and parcel of the whole affair.
That's exactly where a charismatic young Frenchman named Morgan Charriere found himself back in 2019 though.
As debuts go, it wasn't exactly an ideal set of circumstances.
For one, he was lining up opposite 'The True Viking' Sorren Bak.
The Dane was on a phenomenal run of form; following a points win over Scott Clist in his debut, he'd submitted former BAMMA champion Martin Stapleton and CW title challenger Alexander Jacobsen before stepping into the fortress that was Liverpool's Echo Arena to defeat Paddy Pimblett for the vacant lightweight title.
Just to stack the deck a little more for Charriere, he'd stepped into the fight at the eleventh hour; a replacement for the previously scheduled featherweight champion Dean Trueman, who had been sidelined by an injury.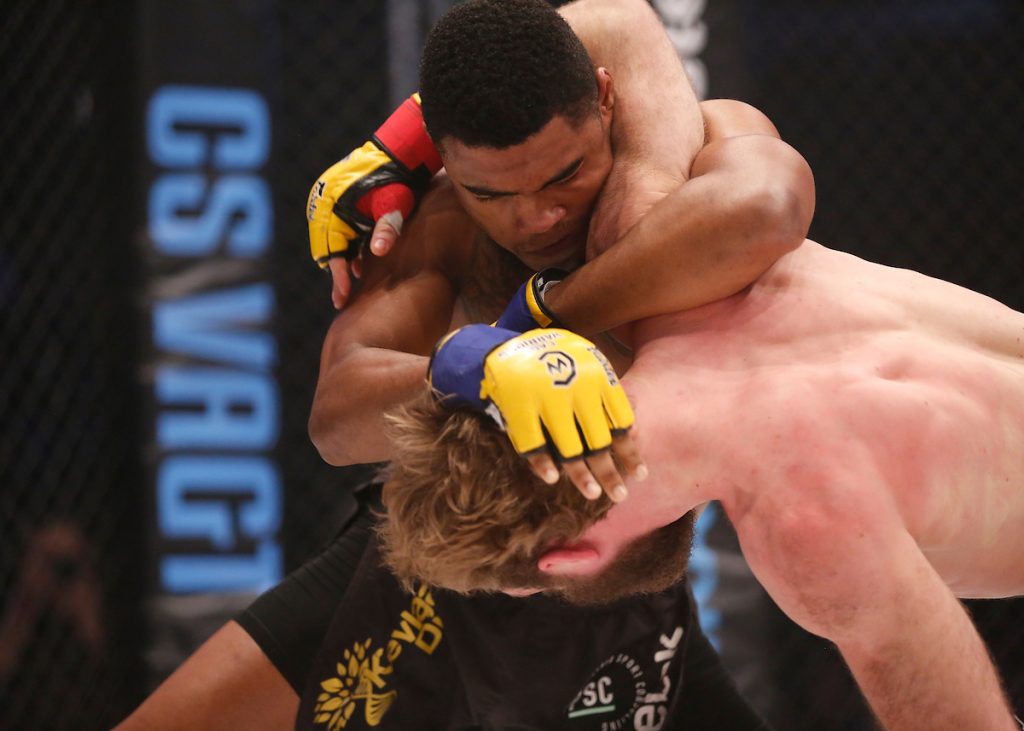 As such, an interim title would be up for grabs; an incredible opportunity on the one hand, but on the other it meant Charriere would need to find the energy to potentially go five rounds without a full camp behind him.
As expected the Frenchman came out of the gate fast, taking the first round on two of the three judges' scorecards.
What we didn't expect was for him to get better as the bout entered its closing stages. All of a sudden it was Charriere pushing the pace on the home stretch; not only winning the final round but doing enough in one judge's eyes to earn a 10-8.
When all was said and done the judges returned a majority verdict and Bak's hand was raised, but it was clear to everyone watching that CW had something special in our hands with Morgan.
A Voyage To the Title
Following a points win over the always game Lewis Monarch, Morgan was ready to step back into the title picture.
What better test then, than the recently deposed champion Dean Trueman.
There were many lessons learned from that fight, chiefly not to get into it with the Pirate Army on social media. It turns out the only thing more hurtful than Morgan's punches are his fan's photoshop skills.
Joking aside, this was the bout that announced Morgan – and his massive following – on the world stage.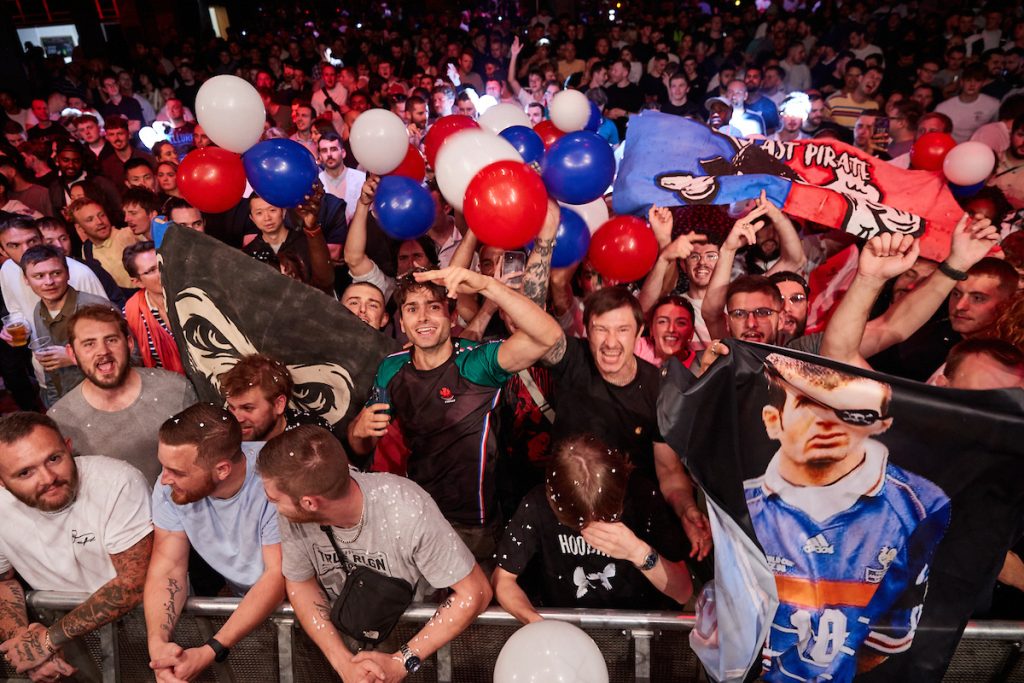 A stunning third round uppercut got the job done and punched his ticket to the title…fate, though, had a few other plans.
One of the biggest tragedies of Morgan's time with Cage Warriors was that some of his biggest performances took place in empty, or severely restricted, venues during the pandemic.
It's feels like a lifetime ago but in late 2020 – just as the world was coming to terms with the fact that drinking bottles of wine at home on a Tuesday was now perfectly acceptable behaviour, one of European MMA's biggest stars was approaching the biggest moment of his career in the ghostly vacant York Hall.
There was something undeniably cool about hearing the thwap of a leather glove to the jaw, or the meaty chop of a leg kick in an otherwise deathly silent venue, but Morgan's title victory over Perry Goodwin and his subsequent defeat at the hands of Jordan Vucenic deserved an audience.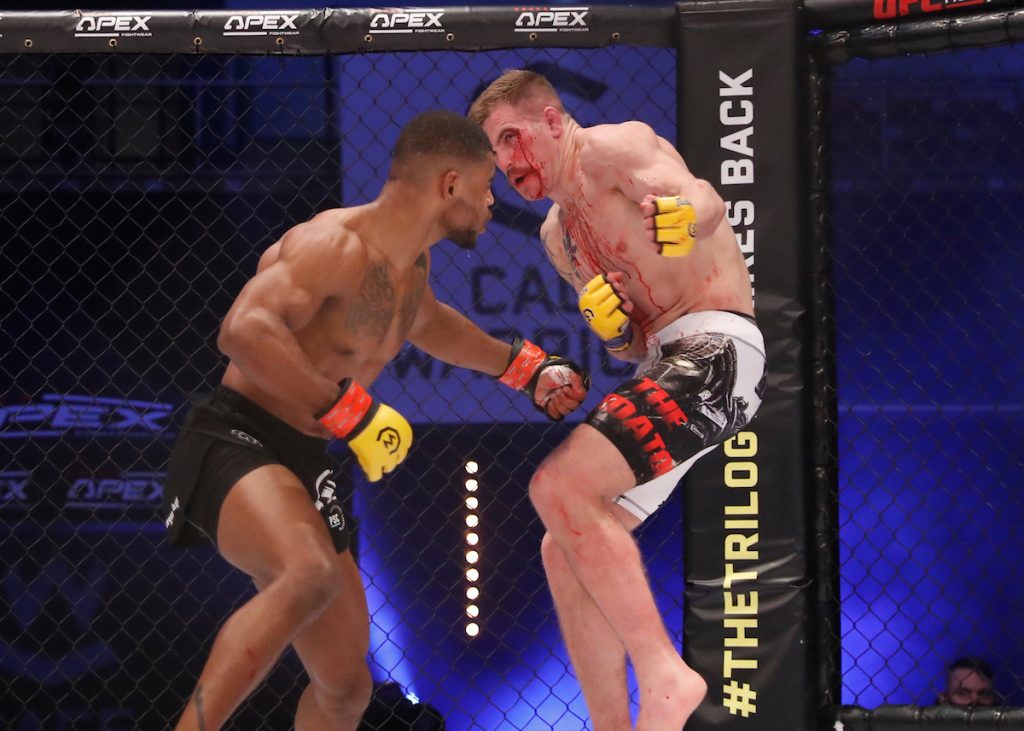 So close was the margin of the Vucenic fight (one judge gave Morgan four rounds, the other gave Vucenic three each), than an immediate rematch was arranged.
When news came through that the new champion was injured though, there couldn't have been any worse news for 'The Last Pirate'. The pandemic had already cost him potentially star-making tilts with Darko Banović and Max Coga, now something else out of his control had cost him a shot at revenge.
Enter Paul Hughes and just as importantly, enter the fans.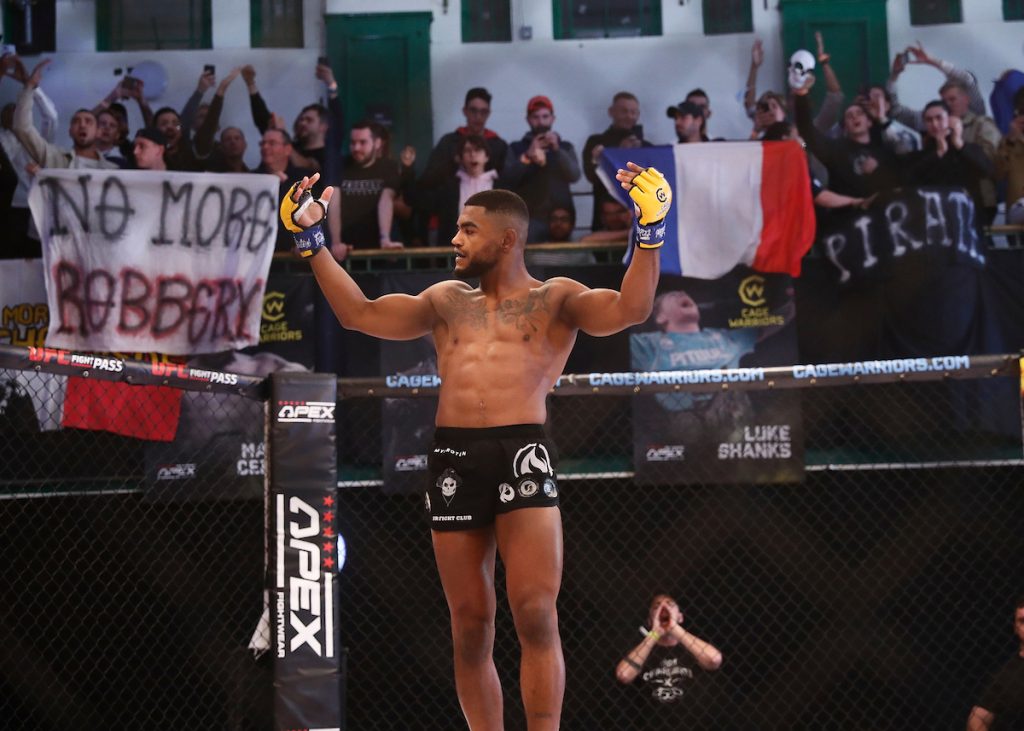 I've been calling fights for somewhere in the region of fifteen years; I've never come across anything quite like the atmosphere for Charriere vs Hughes.
The sheer joy of being able to watch live fights again coupled with two of the most rabid fanbases in Cage Warriors made for a genuine spectacle, and that was before a punch had even been thrown.
After a pair of walkouts with tension so thick you could slice it with a dull blade, we were treated to the 2021 UFC Fight Pass Fight of the Year. They say not to believe the hype, but sometimes you really should.
Morgan would once again lose out by just the thinnest of margins, but my lasting memory of the night was the sight of both sets of fans, camped out over York Hall's opposite balconies, giving each other – and their fighters – a warm round of applause.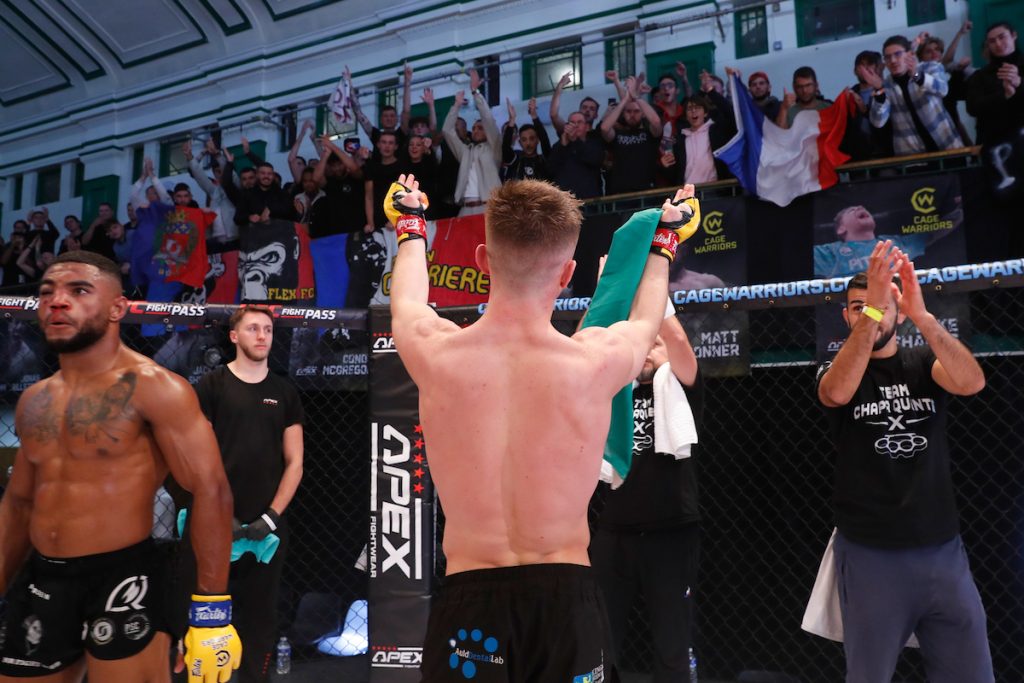 A Voyage To the UFC
If that night showed the character of Morgan's fans, the eight months following his 2022 return to action showed the character of the man himself.
Many in Morgan's position could have asked for an easy ride, but that's not how pirates roll. Charriere put his nose to the grindstone and lined up dangerous opponent after dangerous opponent.
Daniel Bažant pushed him to the wire, but it was finally Morgan's turn to have his hand raised after a razor-close decision. In April we saw a more ruthless side to the Frenchman, as he put a hurting on Pedro Souza to the point that the doctor wouldn't let him come out for another round.
Finally, in July, Charriere turned in a measured showing against Diego Silva, sealing the deal in the third round to earn both his 18th professional victory and that long-awaited phone call from the UFC.
People often ask if it's frustrating to see Cage Warriors' champions and top stars leaving for the UFC. In a way it is, but in another, much more important way, it's quite the opposite.
Who wouldn't want to see a young man like Morgan literally living his dream? A young man who trusted the process, even when the going got tough, and reaped the rewards for all his hard work. A young man who fought, and fought, and fought until the UFC couldn't say no.
Cage Warriors has done this for over two decades, and it's what we'll continue to do for two decades more.
But for now, it's time to raise a glass, or the skull & crossbones, to a CW legend about to take the world by storm.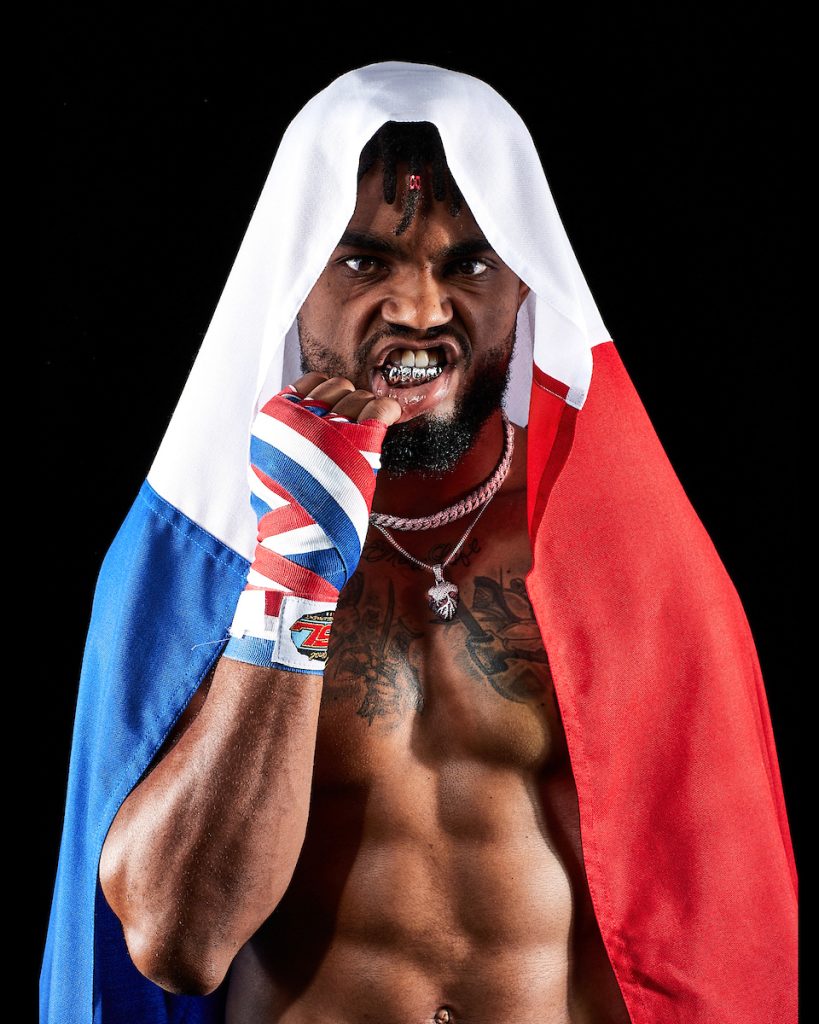 Wherever this crazy journey may take him from here, Morgan Charriere's incredible performances inside the cage, and his vociferous support outside of it, have ensured that he'll forever remain a huge part of CW history.
So it's not goodbye, it's just au revoir.