"It's a tough pill to swallow, a tough loss…but it's not my first, and I have a lot of wins…I've just gotta get better for the next fight."
That's how, matter of factly, Wilson Reis described his defeat at the hands of the greatest flyweight of all time; Demetrious 'Mighty Mouse' Johnson. A level of pragmatism that one develops, perhaps, throughout the journey of a career rapidly approaching sixteen years in length, and showing precious few signs of slowing down.
An IBJJ World Championship gold medallist by the age of 19, Wilson's life was always going to be guided by combat sports.
The Brazilian's career has transcended multiple eras of his chosen discipline. When he debuted in 2007, Brock Lesnar and Ronda Rousey had yet to send the UFC into the stratosphere of mainstream acceptance, Conor McGregor was still a teenager and the world's leading MMA promotion barely had a 155lb weight class, let alone anything lighter.
Like many great fly, bantam and featherweights of the time, Reis spent the formative years of his career competing out of his natural weight class.
While it may not have been the ideal scenario, Reis and his peers made the best of those tough times, finding ways to win using technique, speed and savvy over power, strength and might.
When the UFC finally opened their doors to feather and bantamweights in the early 2010s (they wouldn't add a flyweight division until 2012), the men that populated the sub-155 weight classes instantly garnered a reputation as some of the most technically proficient in the sport.
That's exactly what we saw when Wilson Reis made his Cage Warriors debut on December 8th, 2012.
A frosty December in Glasgow must have felt a particularly long way from his birthplace of Januária, Minas Gerais, Brazil, or San Diego, the city he now calls home.
For Wilson though, it was simply another step of many outside of his comfort zone, in pursuit of excellence.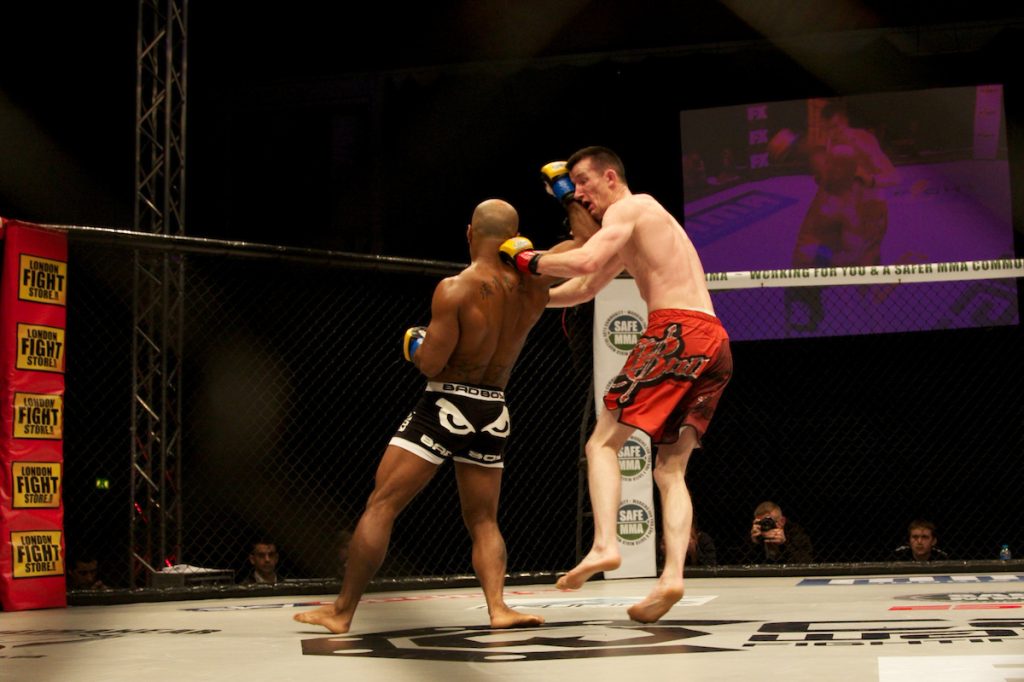 'Excellence' is an apt descriptor for what came next; the Brazilian's tousle with SBG's Owen Roddy was widely revered, both for the back-and-forth action of the first two rounds and the clinical efficiency of Reis' knockdown and submission in the third.
The win added Wilson's name to the list of well over 100 athletes to graduate from the yellow gloves of Cage Warriors to the black and white of the UFC, and preceded a phenomenal six year stint in the shark tanks of its 125 and 135lb divisions.
With wins over WEC standout Scott Jorgensen, Shooto legend Ulka Sasaki and then-rising UFC star Dustin Ortiz, Reis cemented his status as one of the world's premier fighters. While he would ultimately come up short against the likes of Jussier Formiga, Henry Cejudo and the great 'Mighty Mouse' in a 2017 title bout, the Brazilian never once looked like he didn't belong.
There's very little the 38-year-old hasn't done or seen in the sport of MMA, and in what will ultimately be the twilight years of his career, that's what makes him as dangerous as ever.
2022 saw Wilson return to Cage Warriors and reel off consecutive wins; still competitive, still tough to beat, still hungry for success.
Representing Team USA in New Year's Eve's Europe vs USA best-of-five series, he dialled back the clock to turn in a performance steeped in veteran savvy.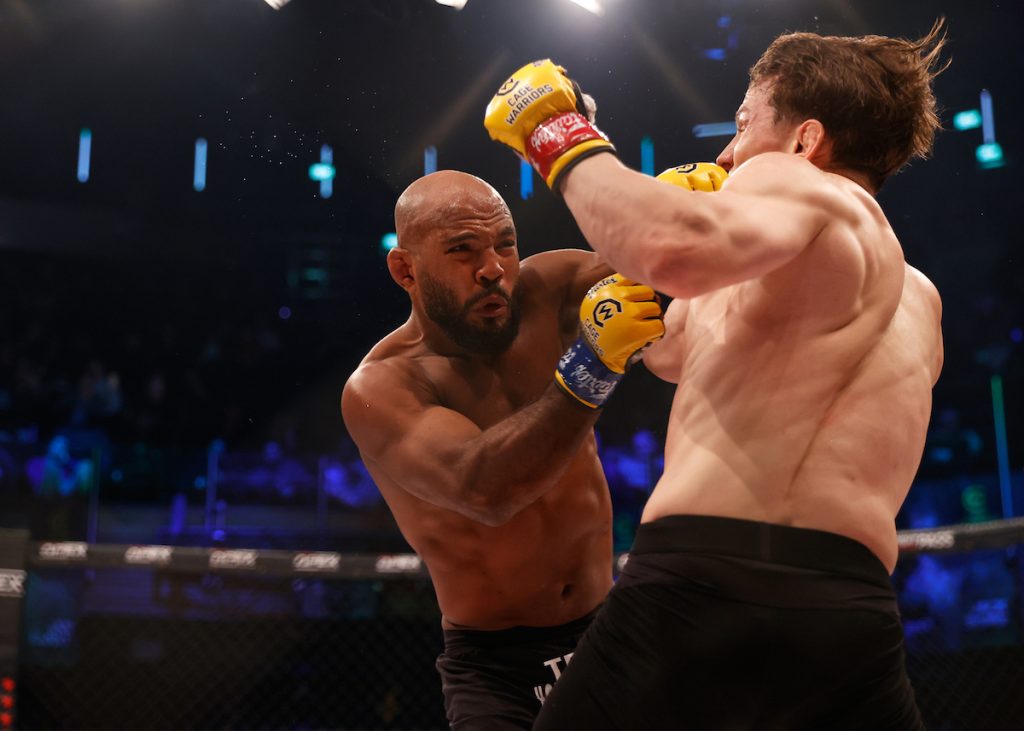 Against a younger, stronger, faster up-and-comer in Tuomas Gronvall, Reis did what he's been doing since those early years of fighting naturally bigger guys at 145lbs; he found a way to win.
He'll return to the CW cage on March 3rd, once again in the face of seemingly insurmountable odds; Ricky Camp, eight years younger, looking to make a name for himself and in many ways, the image of the fighter that Wilson saw in the mirror ahead of his bout with Roddy at CW 50.
He's no longer that fighter though, just as much as he's no longer the teenage brown belt that won the IBJJFs in 2004.
He's something more.
Reis has travelled a long road and accumulated a lifetimes' worth of experience along the way, but there's still work to be done, still a chapter or two to be written.
"I'm excited to be fighting back home in San Diego. My goal is to earn a title shot with a dominant win."
At 38 years of age, Wilson Reis is still just trying to get better for the next fight.
If fighting is art, never count out the renaissance man.