Following his successful Cage Warriors return in November and ahead of his eventual title win on New Year's Eve, the two-time Cage Warriors champion and current UFC star had a few words on his friend and training partner Will Currie.
Currie was coming off an emphatic first round KO over the always dangerous Michael 'Jaguar' Tchamou, and 'The Baltic Gladiator' had nothing but praise for the victory and their relationship.
"I was very proud of Will, he's a good friend of mine. He's a really good training partner, he's helped me to unlock bits of my game and the mental side of training and fighting that I hadn't done before."
"He was one of the first guys to come round to my house and actually check up on me after my injury. I really value everything with that guy, the friendship, the training."
"It's been amazing, because we're both on the same path…some of the ways in which we're different end up strengthening our bond and our training and getting better."
Currie survived an early scare after Tchamou landed one of his signature bombs.
"It was very worrying for me when he got caught with that right hand…he started off well, with the nice hook kick, and I thought he was going to find his rhythm. I was shouting for him not to stay against the cage…to keep moving."
"Unfortunately he got caught right up against that cage with that right hand."
Once 'Drago' had recovered though, Bukauskas knew his man had things under control.
"I knew his wrestling was very good, but it was a very scary moment at that time!"
"When he managed to get back up to his feet and landed his shot, Tchamou went down to the floor and I was like, "Wow, this is Will's game now, this is where he does most of his best work!"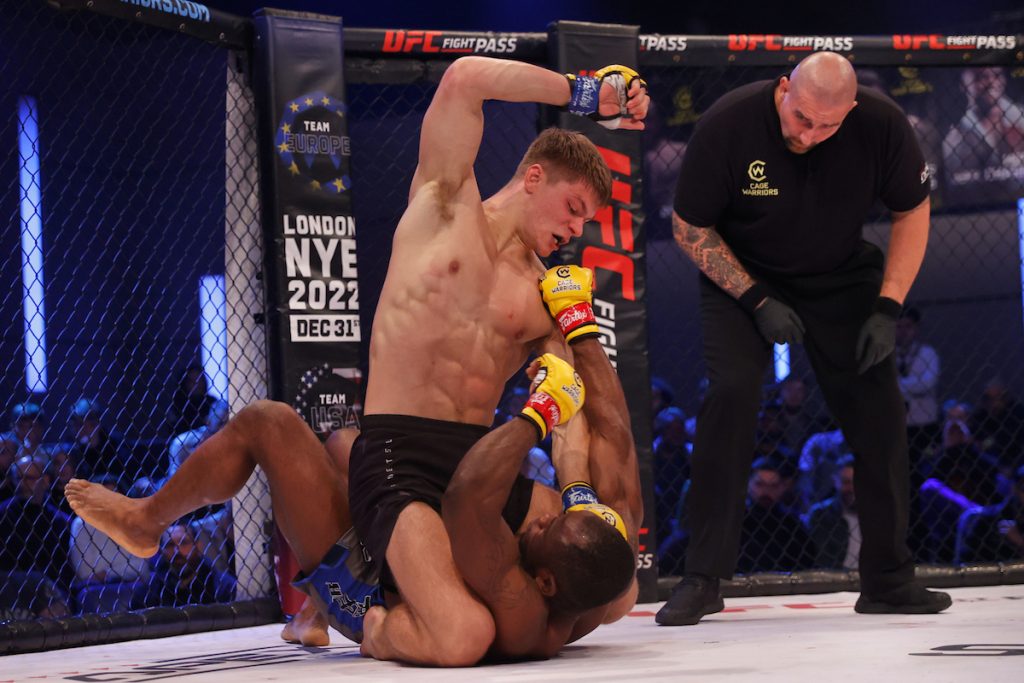 The pair have no doubt formed a formidable bond, with Currie making his presence known in Bukauskas' corner during his UFC comeback in February.
For now though, 'The Baltic Gladiator' is backing Currie to ride the wave of momentum into a title won on Friday night.
"To see my boy go out there and get the win, it was absolutely amazing. I know the victories will keep coming!"