"Never was anything great achieved without danger" – Niccolo Machiavelli.
MMA is nothing if not a multi-layered game of risk. From the obvious… the pain, the injuries and the defeats, to the intangible damage to the pride, the ego and the reputation.
Fighters generally tend to be risk averse people; they have to be really, it comes with the territory. But there's always a time to pump the brakes, a time to pause for thought, a time to pick your battles and mitigate risk for the greater good.
Vengeance, though, is a powerful motivator…
In an industry that requires you bare your soul, leave your comforts at home and your teammates behind to walk into an Octagon opposite another lone wolf, the weight of defeat is sometimes unfathomable.
But in the pursuit of greatness, it happens. Inevitable…like death and taxes. 30 years in, and we can still count on one hand the number of true greats who bowed out unblemished.
Still, for many, the desire to rectify even the most inconsequential misstep can be overpowering. The need to eradicate the gnawing sensation in the pit of your stomach that eats away at you in the night.
The desire to show the world that lightning does not…must not…strike twice.
The longing for vengeance.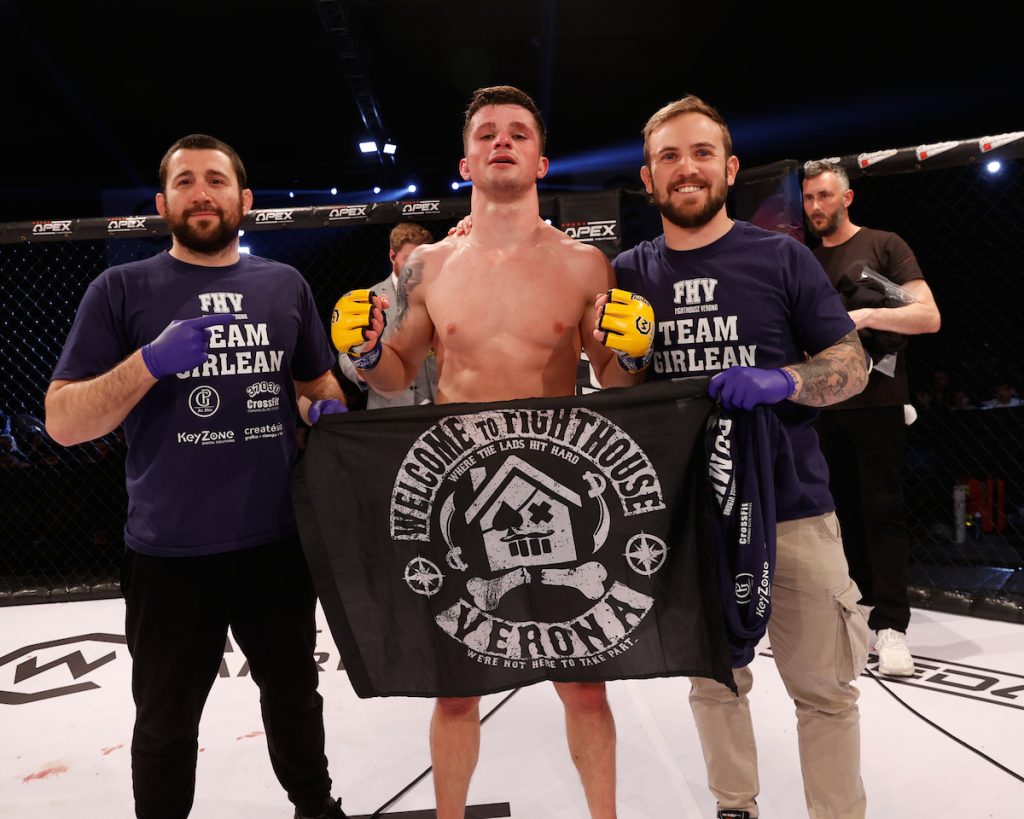 And so we find ourselves at our Cage Warriors 162 main event, a do-over of a bout from almost three years ago that we all thought was long in the rear-view.
A bout where one man will gamble big for the sake of revenge.
At the height of the pandemic, in a converted gym in Rome, forty fighters convened for what was – at the time – a rare opportunity to compete.
Among them were a pair of then up-and-comers, Simone Patrizi and Dumitru Girlean.
Both were undefeated, three bouts into their professional careers and both had already piqued the interest of those 'in the know'.
As for the fight itself? There wasn't really much of it. 47 seconds, to be exact.
Girlean walked away the victor following a dramatic head kick, and that was that.
In the years since both have emerged as prospects on the big stage.
Girlean dropped his next bout before rattling off a series of three finishes, the most memorable of which came on his debut in the famous yellow gloves of Cage Warriors.
The Italian was considered a significant underdog against first-round finishing specialist Adam Cullen, so many an eyebrow was raised as Girlean dragged him into the deep waters of the third round.
It would only be a brief dip; a titanic right hook severed Cullen from his senses mere seconds after the bell, and all of a sudden Girlean was the man to beat at 155. 
Patrizi, too, has seen success since that fateful night in the Golden Cage.
The Rome native has also rattled off three straight, including a dramatic come-from-behind performance on his CW debut back in May.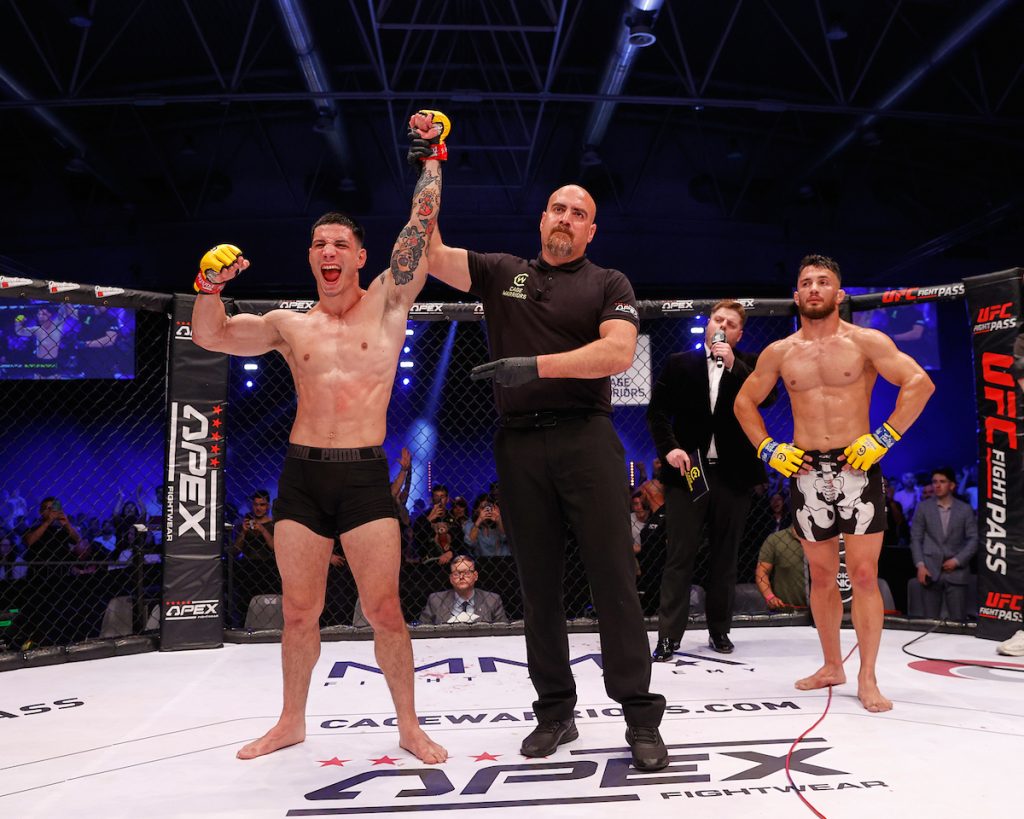 Ermil Xhaferi had not come to make up the numbers, forcing 'The White Shark' to dig his heels in and find a home for his right hand with just minutes left on the clock.
But find it he did, and with the first win on a multi-fight deal under his belt, it was onwards and upward for Patrizi in the 155lb division.
Just eight weeks later, Dumitru Girlean would return to action, coming up short against fellow surging prospect Leon Hill.
Patrizi, still on a roll, could have let this sleeping dog lie; leaving it to fate to bring them together at some point in the future, were that its will.
But that's not how he operates.
The Aurora man asked for this rematch, and at CW 162, he'll get it.
So let's end how we began, on more Machiavellian machinations. He was, after all, a man with a lot to say about vengeance.
"Men must either be caressed or else annihilated; they will revenge themselves for small injuries, but cannot do so for great ones; the injury therefore that we do to a man must be such that we need not fear his vengeance."
On Saturday night, Simoni Patrizi and Dumitru Girlean will look to put their rivalry to bed in such a manner that revenge simply won't be an option.