Ahead of Cage Warriors 145 at London's Indigo at The O2, Play-by-Play Commentator Brad Wharton breaks down the massive featherweight main event.
"Don't believe the hype" they say… sometimes it's not that simple.
Sometimes something means so much, to so many that there's no choice but to get caught up in the bluster and acknowledge the monster it's become.
That's what we're faced with on Friday night; a monster of a rematch – the biggest in Cage Warriors history – between two champions: Jordan Vucenic and Paul Hughes.
It's time to believe the hype.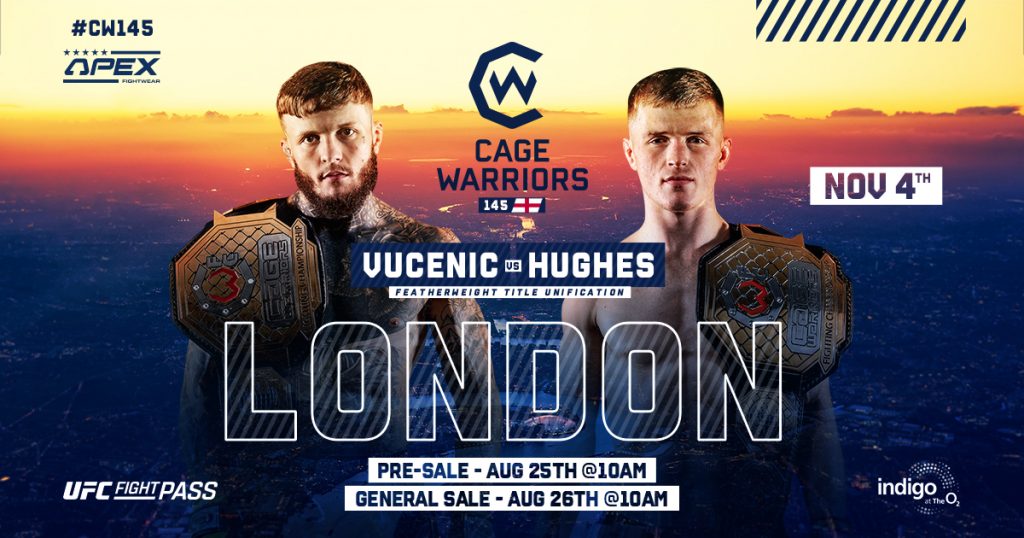 Speaking of belief, I don't believe in fate or notions of predetermined destiny, nor am I much of a gambler.
Yet if you asked me a couple of years ago which CW featherweight would be next in line for a UFC call-up, I'd have insisted the names Hughes and Vucenic were written in the stars, and to bet the house.
The only thing that would stop either of them, I'd have told you, would be each other.
And that's where we are; two world titles and a few twists of fate down the line we have a pair of champions meeting with everything on the line.
Everything.
Not an ounce of hyperbole, literally everything.
The more I think about Vucenic vs Hughes, the more it makes me question my views on fate.
If you were to write the perfect tale for the perfect fight, this would be as close as you'd get.
The pair first met what seems like a lifetime ago, when Cage Warriors turned the iconic York Hall into a fortress for European Mixed Martial Arts throughout the pandemic.
It was the second night of the second Trilogy and while fans had begun to get used to the unique acoustics of empty arenas, there was something particularly mesmerising about the fifteen wild minutes County Derry's Hughes and Corby's Vucenic spent trading blows.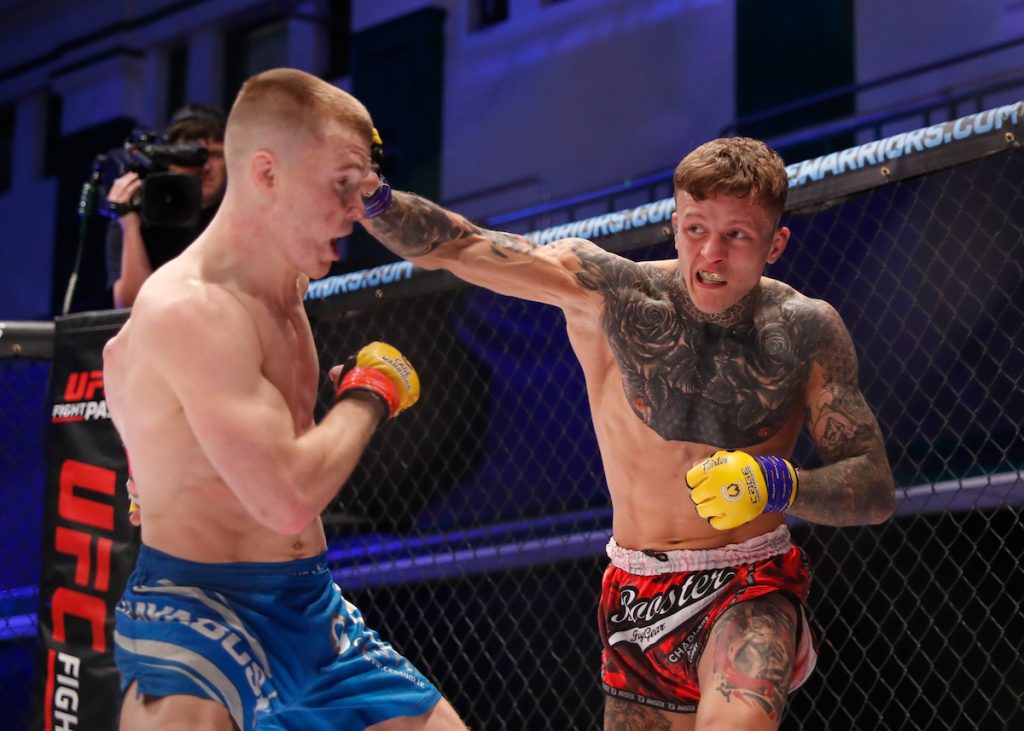 As the thwap of leather on cheek contrasted with the meaty chop of shin to thigh, we were captivated as the pair duked it out with only the thinnest of margins between them.
By the time the final bell had rung it was clear that we'd witnessed a classic; what wasn't clear was who'd won.
Fans weren't the only ones left divided; the judges were similarly split. All three agreed that Hughes had taken the first round, Vucenic the second.
The third, in truth, could have gone either way.
As aggrieved as Hughes' fans – and indeed, the man himself – felt as the result was read, there would have been just as much ire from the other side had things worked out differently.
Such is the nature of the game.
If only there were two more rounds…
Friday's main event isn't as simple as two guys running back for a tight fifteen minutes though.
Everything that has happened since seems to have built towards this moment so precisely as to be scripted.
Both men have fought twice since their first meeting; both defeated fellow top prospect James Hendin; both won a Cage Warriors featherweight title via decision over Morgan Charriere; both have had a lot going on outside the cage.
Hughes' interim title win came less than a year removed from the night he first fought Vucenic.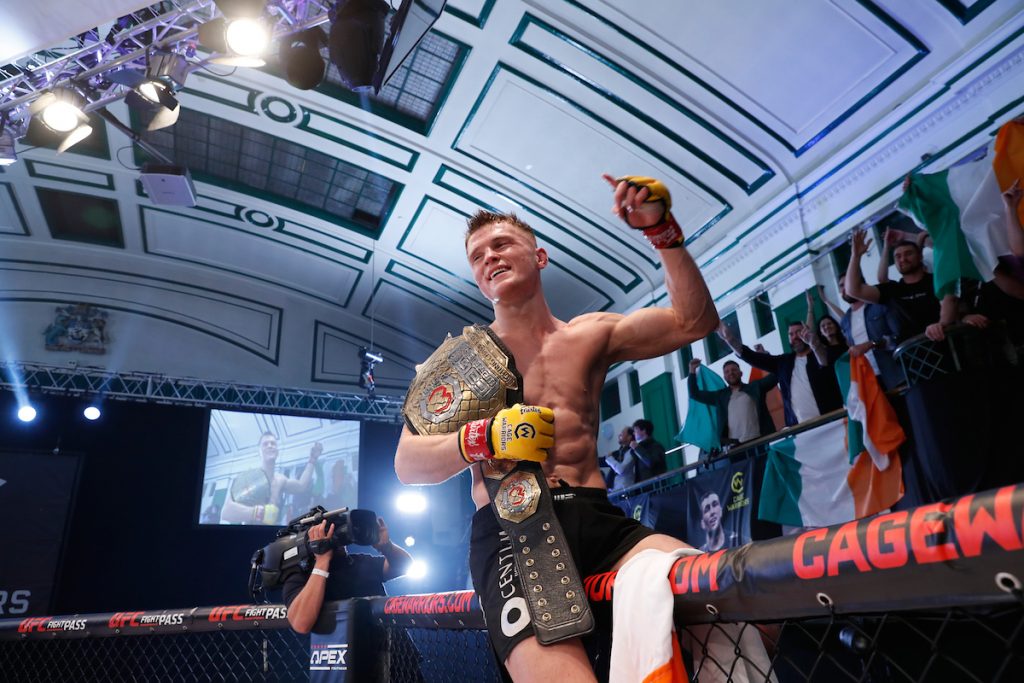 'Iconic' is an overused term, but the sight of duelling French and Irish fans hanging from the York Hall balconies while hanging on to every punch thrown with bated breath will go down in Cage Warriors history.
But then, disaster, as a devastating neck injury robbed Hughes of his chance for redemption just days removed from his scheduled unification bout.
No matter, the 25-year-old had been here before, coming back from a hand injury that doctors once told him would end his career.
Things haven't exactly been uneventful for Vucenic either.
An injury sidelined the new champion for much of 2021, and there was the small matter of becoming a father shortly after his last fight, and all the changes in perspective that brings.
And while the pair have kept things generally cordial between them, all the while bad blood has simmered under the surface.
Vucenic believes the only reason he's not in the UFC already is that it wasn't Hughes he beat in March.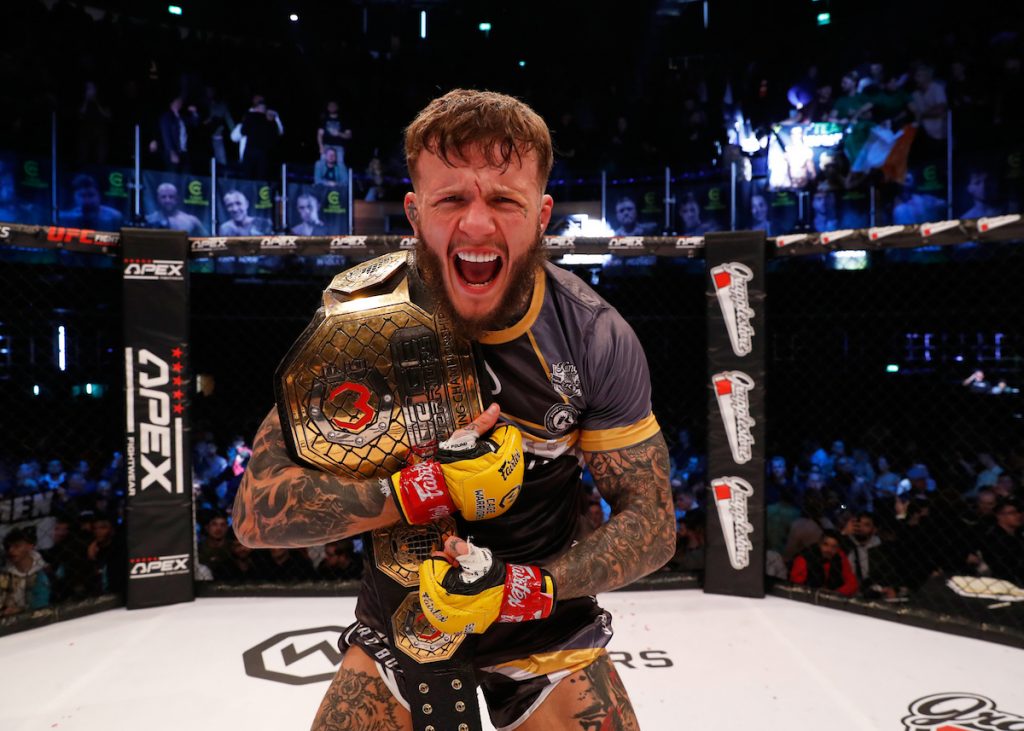 He's criticised the interim champion for travelling the world to train, instead of having faith in his team at home.
Hughes, meanwhile, feels that the belt around his opponent's waist is rightfully his and any talk of 'interim' is semantics; he also beat Hendin, he also beat Charriere and his eyes – and the eyes of many – he also beat Vucenic.
In Hughes' mind, his travels are simply a case of leaving no stone unturned in the pursuit of his goal; a sign that he is willing to go to any and all lengths to right a perceived wrong.
And here we are.
So, what if there were two more rounds?
Well, now we have five, and in a few short days, we'll have our answer.
As for what comes next, that's a question for Saturday morning, as the dust of the biggest rematch in Cage Warriors history settles.
Don't believe the hype? Sometimes it's not that simple.
Cage Warriors 145 is available live on UFC Fight Pass