Ahead of Saturday's Interim Welterweight title bout, Cage Warriors Play-by-Play Commentator Brad Wharton breaks down an epic co-main event between two men at different ends of the same journey.
Every story has a beginning, middle and end, but when it comes to 'Judo' Jimmy Wallhead, you can never quite be sure which chapter you're reading.
To describe the 38-year-old as a legend of Mixed Martial Arts in the UK would be appropriate, but institution might be a better term.
Like any professional combat sports career nearly two decades in length, it's been a rollercoaster ride of ups and downs, twists and turns.
And boy, has it been a thriller.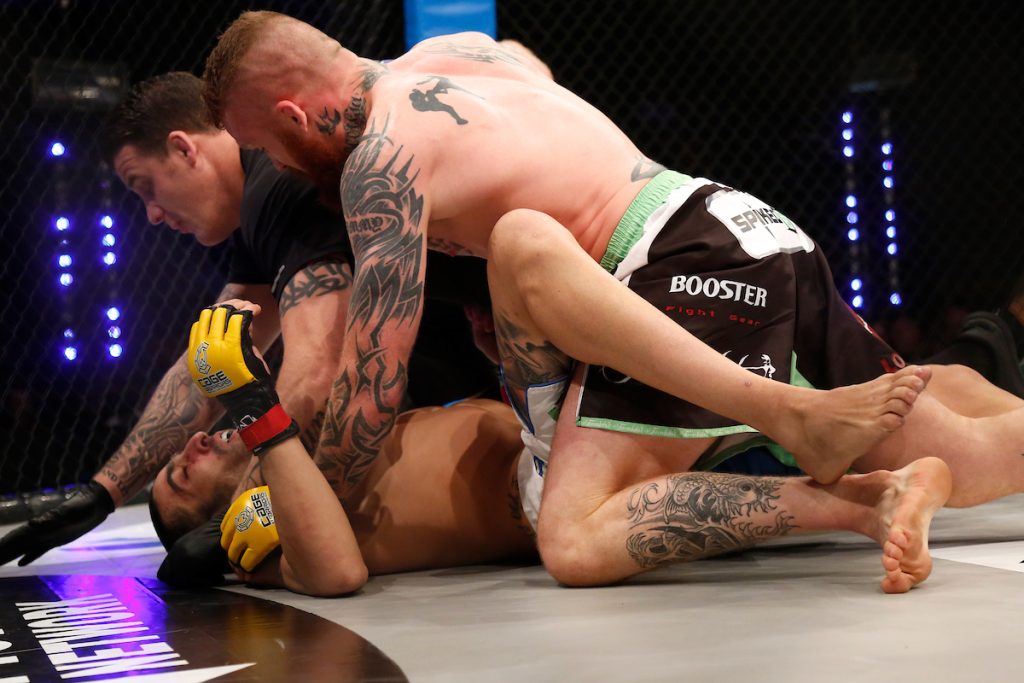 To give you an idea of the scope of Jimmy's tenure, when he made his professional MMA debut in 2005, exactly what a professional fight was hadn't yet properly been defined in the UK.
The sport was still contested under a mish-mash of different rulesets, loosely defined by terms like 'Semi-Pro' or 'A-Class'; in truth, people often found out what rules they were competing under on the night, and whether they'd be counted as 'professional' fights or not would be a matter for the record keepers.
That's if the record keepers could even find footage; in Jimmy's formative years, you really did have to be there.
Much of the tape of his early fights is consigned to the darkest depths of the internet, or bootleg DVDs in boxes at the back of somebody's garage.
Things are very different now. Clearly defined rules, qualified officials, live broadcasts, SafeMMA…and you know what size your gloves will be and whether you'll be able to use ground-and-pound before you get to the arena.  
The highs have been immense; fighting all over the world, finally getting to strap on a pair of UFC gloves in 2016, his legendary knockout of Joey 'Boom Boom' Villasenor in Nottingham…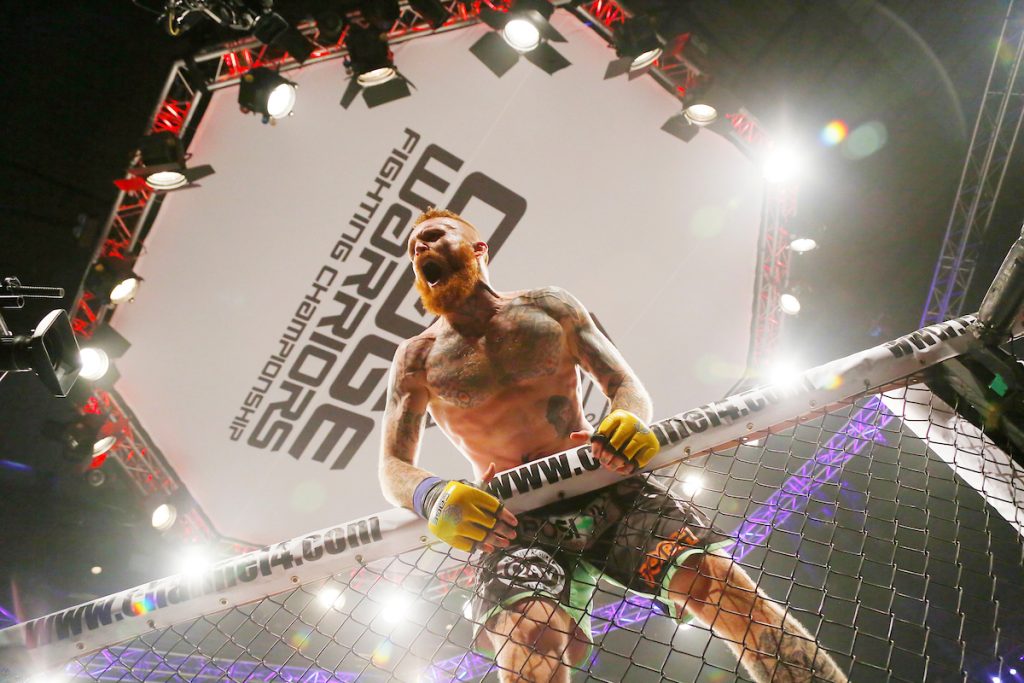 That's not to say that there haven't been setbacks.
Injuries, losses, a volcanic ash cloud that put paid to his 2010 Bellator debut…there's not much Jimmy hasn't seen.
Still, he endures.
It's almost bizarre that with over twenty fights across Pro, Semi-Pro and kickboxing (yes, we used to do kickboxing) bouts in his Cage Warriors career, the one thing that has eluded Jimmy is the Big Gold Belt.
On Saturday night, he'll have the opportunity to finally become a CW champion.
Mateusz Figlak has other ideas.
We may not know whereabouts in the timeline Wallhead's story currently sits, but Figlak's is surely only just getting started.
Perhaps that's not entirely fair; the elder Figlak brother has been competing since 2014, when he was just 19 years of age.
In the eight years since, he's amassed a perfect amateur record and the sole blemish on his professional ledger was an early defeat to eventual Cage Warriors champion and current UFC star Ian Garry.
Figlak knows how close to the top of the mountain he is, and what he must do to make the next step… it all starts with the defeat of a Cage Warriors legend.
It's handy then, that he'll have a Cage Warriors legend in his own corner on Saturday night.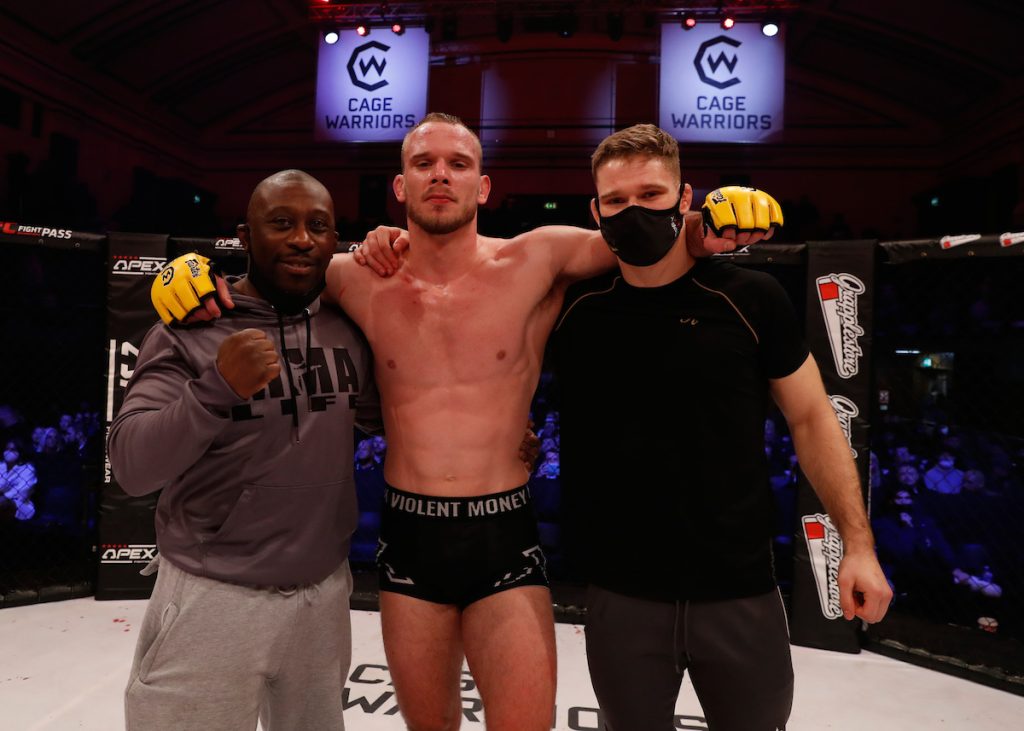 Paul Sutherland, the original Cage Warriors lightweight champion, has been the architect of the Figlak brothers' rise.
The head coach of Trojan Free Fighters in Gloucester, just a short hop from the Figlaks' home, may leave the talking to his young charges but in the background, he's been quietly confident in their abilities for years… An endorsement from Sutherland is one you can take to the bank.
Confidence…now there's something neither brother is lacking.
Matt proclaimed last year that we'd soon see both he, and brother Mike, draped in Cage Warriors gold.
While that didn't come to pass, it was for all the right reasons, with 'Mad Dog' making his UFC debut earlier this year.
If sibling rivalry is a thing, Matt won't need any further motivation to follow in his brother's footsteps and with Rhys McKee currently on hiatus, he'll get the biggest opportunity of his career to date on Saturday night when he challenges Wallhead for interim gold.
The brothers' drive, charisma and take-no-prisoners attitude have drawn inevitable comparisons to the Diaz brothers, although they'd probably tell you that Nick & Nate are Stockton's answer to the Figlaks.
As entertaining as the talk is though, what has defined Mateusz Figlak across the formative years of his career is the work he puts in on fight night, and before it.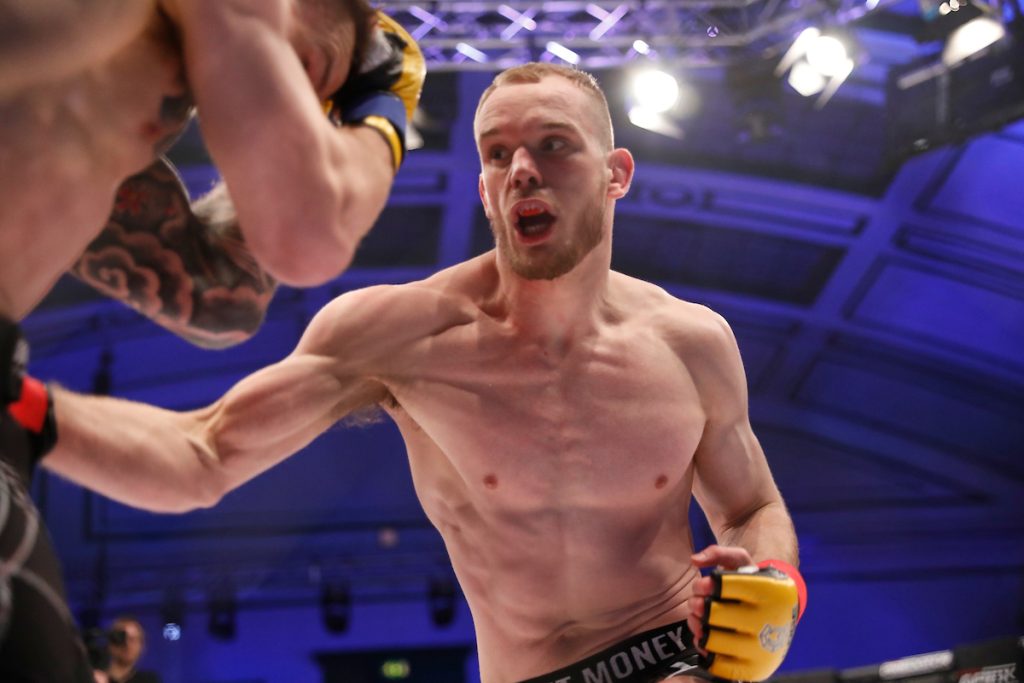 In this tale he's the hungry young pup going after the grizzled wardog and that's just fine, because what he may be giving up in experience, he's ready to compensate for in sheer relentlessness.
Grind, grind, grind…then grind some more.
Train, fight, have a day off, and then back to the gym on Monday.
Run until your lungs are burning, grapple until your body aches, punch the bag until your knuckles are raw.
Do whatever you can, whatever it takes…just don't stop grinding.
No holidays, no time off to get fat and complacent, just treating every fight like it's the most important of your life, because at this stage in your career…it is.
It's an ethos Wallhead is all too familiar with, because once upon a time, as part of the notorious Rough House collective, that was him.
But there's also the sense that after all these years, all those miles, all those fights, he's in a place where he's doing this simply because he's enjoying it, and has been for some time.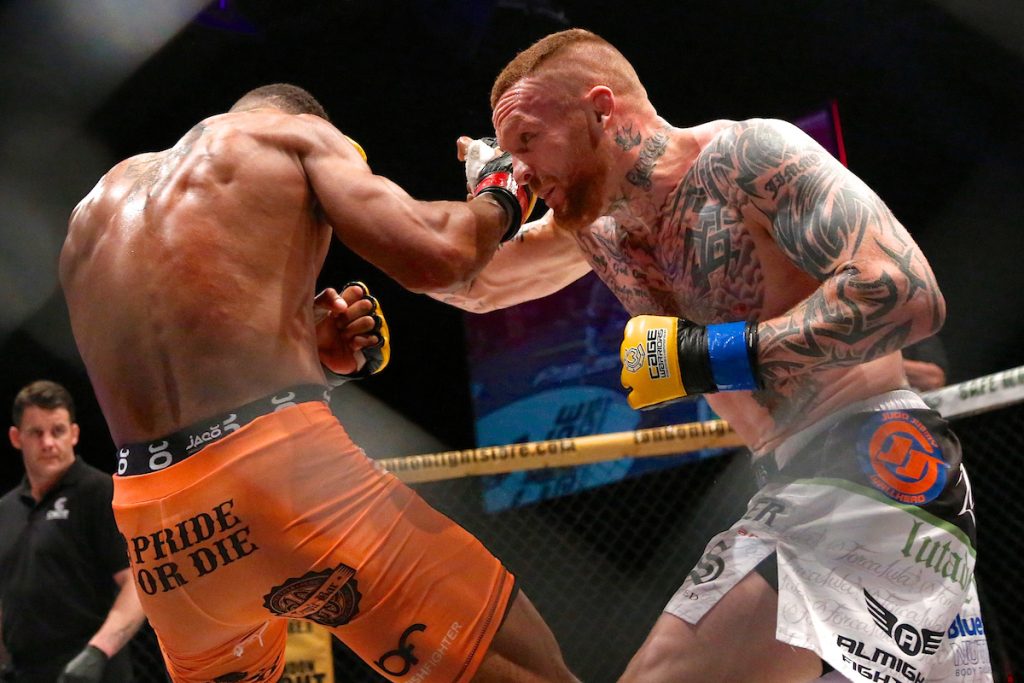 I interviewed Jimmy directly after what was then a career-best win back in 2011.
He stepped in front of my camera, draped a sweaty, blood-splattered arm around my shoulders and grinned down the lens.
"So Jimmy…" I asked, as our cameraman adjusted the focus… "Been up to much?"
"Not really…" he replied… "Just beat Frank Trigg. You?"
Highs and lows, wins and losses, trials and tribulations…Jimmy endures.
Mateusz Figlak might be the fight of his life, but it's also just another day at the office.