Cage Warriors welterweight Jordan Bailey has had to overcome more than most to make it on the big stage.
Off the back of a successful start to his MMA career, the Californian was the new kid on the block with a bright future ahead of him. Although this was all put into jeopardy when an addiction to drugs and a hardcore lifestyle got the best of him.
"I overdosed twice in one month," said Bailey. "I overdosed, got clean for a week, and then I got arrested.
"I ended up getting more dope in jail and they let a bunch of people out pretty quick, I was only in there for like a little while. Then within like twelve hours of getting out I ended up overdosing again. That one was really bad, and I was in the hospital for like a week."
Despite the hardship outside the cage the 29-year-old has had to encounter, he credits MMA as what saved him from a life of crime.
"100% without MMA, I'd be dead or in jail. Back when I was younger, really the only time I was sober was the four weeks of fight camp I had.
"I used to have a little system even from when I was amateur where I'd stop smoking cigarettes and drinking four weeks out from a fight.
"Addiction is pretty heavy in the native American community, it grabs a hold of us and it doesn't let you go and if I didn't have MMA I don't think I would have been able to get around that and find those little moments of clarity," explained Bailey.
The welterweight even went through a brief period of homelessness before MMA legend Chris Leben came to his rescue in giving him a place to stay while he got his life back on track.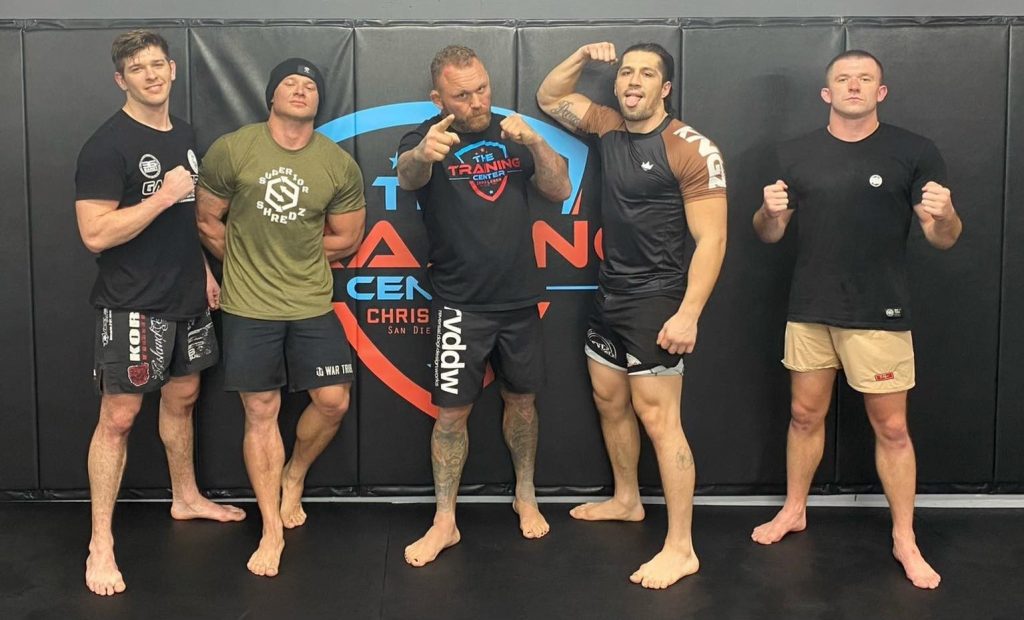 Leben's act of kindness saw him guide the young Sacramento native back to his old self and attain the limelight of being selected as one half of CW 139's main event.
"I can't thank him enough," said Bailey. "He let me live with him for a period of time. He's always looked out for me, even when I had to move back to Sacramento, he was still checking in on me every now and then.
"We always stayed in touch and when I moved back down here, I was coaching at his gym.
"To be able to represent his gym on a big stage like Cage Warriors and capture that main and co-main event for Leben's gym to show him off, that was cool. It was cool to see him happy for sure.
"That's what we're looking to do again, I feel like all my coaches do so much for me that me being able to win for them and represent them and their name. Leben doesn't smile much, but he was definitely smiling a little bit that night."
A gleaming smile from the former UFC middleweight that night was the reward of all that Bailey had to overcome throughout his journey.
The scoring of a submission victory in under 30 seconds while headlining a Cage Warriors event gave him the moment of glory that he had long pursued.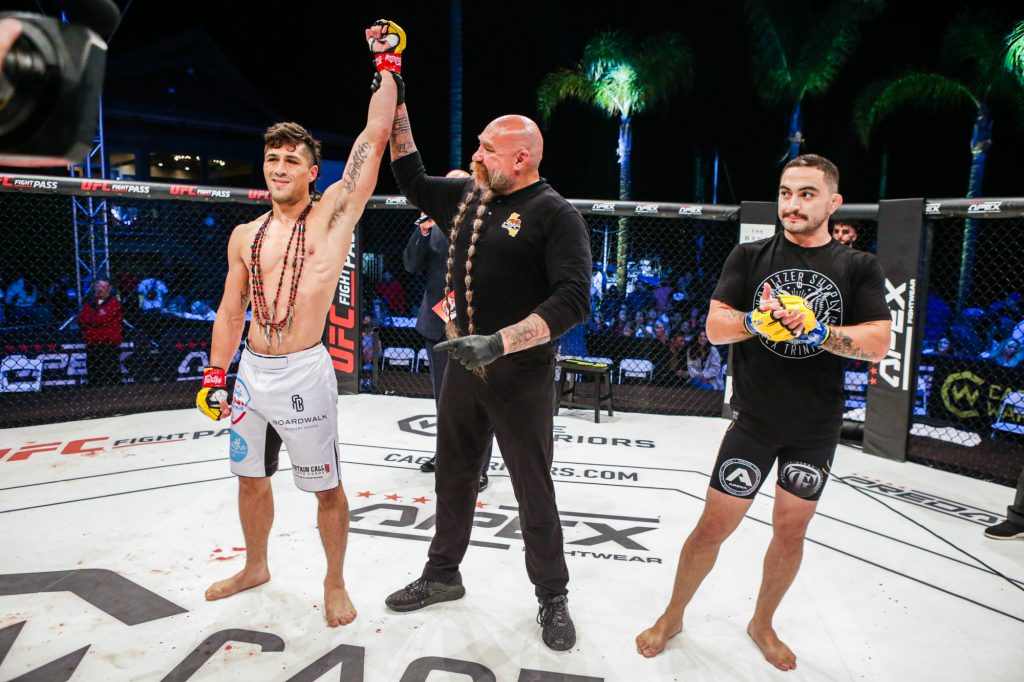 Bailey's latest challenge will be the toughest of his career as he is set to square off with MMA veteran JJ Ambrose (35-9) who enters the fight looking to right the wrongs of his last outing in Cage Warriors at CW 130.
Compared to what the American has had to surmount over his nine years as a professional, his opponent is just another rock in the road of an incredible comeback story.
He said: "Coming back from a couple overdoses is pretty hard, but it's a different type of challenge.
"I can't underestimate the challenge in front of me. He's a vet, he's tough, he's strong. So I've got to prepare for everything he brings, but at the end of the day it's a fight.
"I'm looking to turn it into a street fight, I'm looking to scrap. I've just got to deal with all the pressure as it comes. It doesn't matter if it's JJ Ambrose or Jose Aldo, I'm going to feel that pressure."
You can catch Jordan Bailey in action at CW 143 live on UFC Fight Pass.